Charged Up
The Cardinals' Week 12 game against the Chargers was their last one before the bye week, and after another close loss I think we all need a break.
This Sunday gave us a lot to look at, so let's get into what I was able to capture through my viewfinder:
I never know how unique each game will be, but J.J. Watt arriving while eating a bowl of oatmeal was definitely a first.
We also had some special guests on the field for pregame. If you're a fan of the Bachelor franchise, say hello to Andrew and Mike!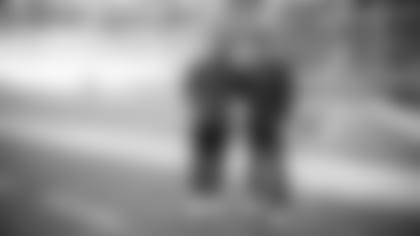 Ok ok, I'll get back to football stuff now.
I am pretty proud of some of the photos I was able to get during warmups, starting with this one of Antonio Hamilton kneeled in prayer. I usually don't get the behind angle, but I like the way this turned out.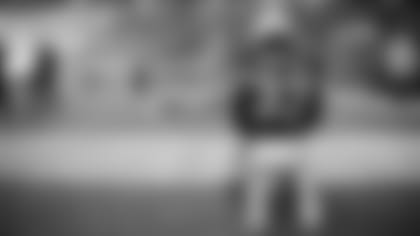 I guess that oatmeal made J.J. even stronger since he flexed super hard for the camera during our pregame ritual.
Marquise "Hollywood" Brown was back in action and struck a pose as well.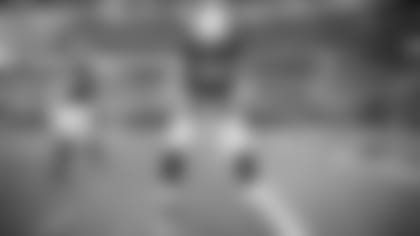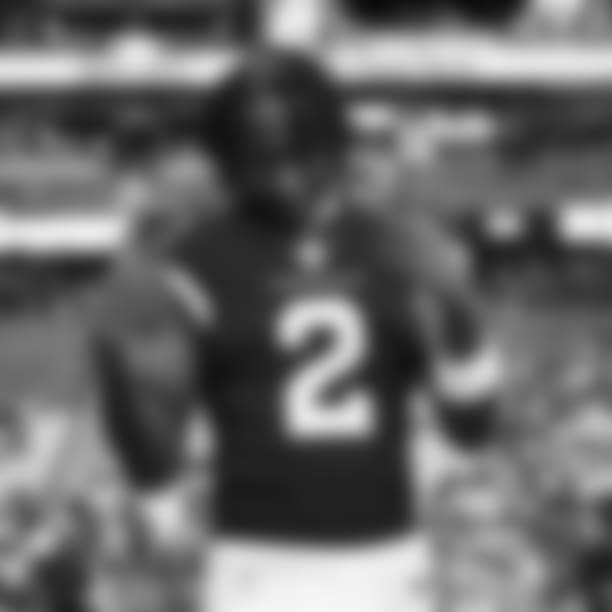 Maxx Williams was a new addition to the pregame huddle speaker position. He kept it short and sweet, and I was happy to get a good angle of all the hands in at the end.
I recently got a new prism filter that hooks onto my finger and is easier to hold in front of the lens. I tried it out a little bit this game, but I am still getting used to it.
I do like this photo of Leki Fotu with the prism, mainly because of how the lights emphasize the look in his eyes.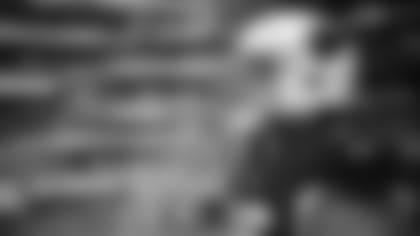 When I follow the team into the locker room, I try to look for shots that showcase the preparation that happens during that time.
I like what I was able to get of players stretching and taping up.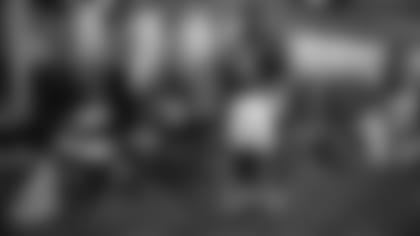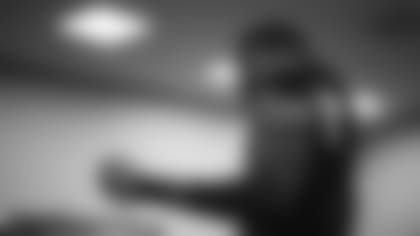 This is a time for players to be locked in on the game ahead, but sometimes they can't resist the cameras. The few times I do get posed shots or smiles are only when they sneak them in!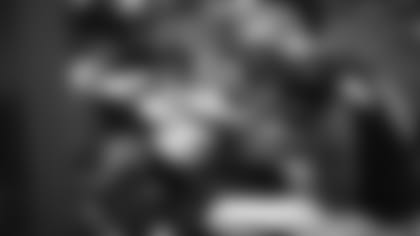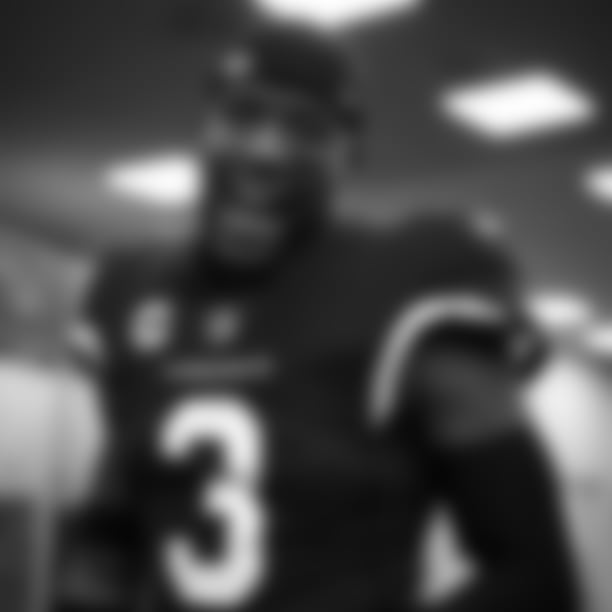 I went a little further back for team introductions so I could capture the smoke and signage. An added bonus was the spotlight created by the open roof that was right in the middle of the intros.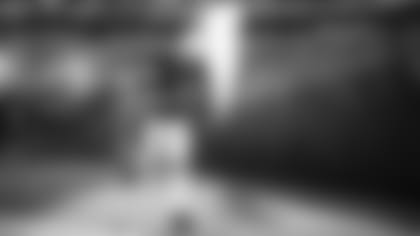 Here's a quick J.J. Watt sack celebration photo to start off the game action section of this essay:
Cameron Thomas got in a sack of his own, too. I love the action photo that shows Watt and Zach Allen watching it all go down, and Thomas' surfer celebration was awesome.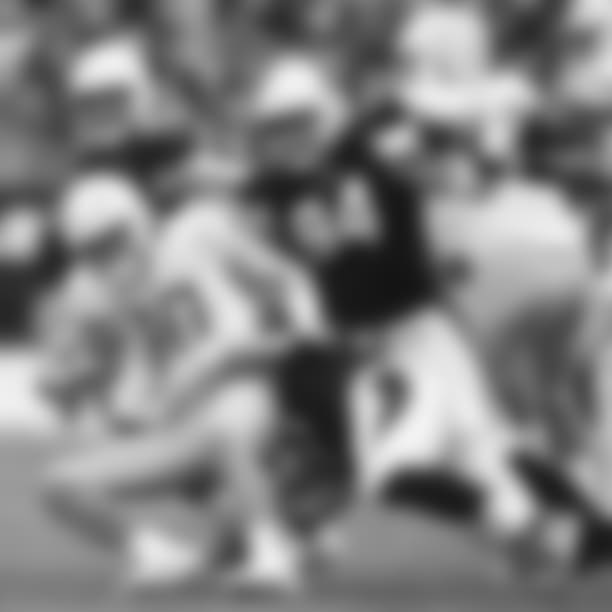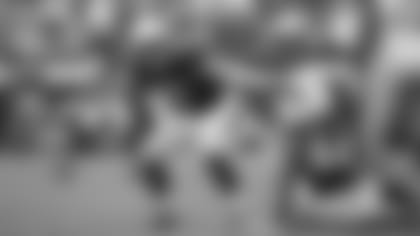 DeAndre Hopkins' touchdown was right in front of me, but since it started from pretty far away, I originally had my 400mm tracking his catch. I then had to quickly grab my 70-200mm to capture him running into the end zone, luckily I had my focus right!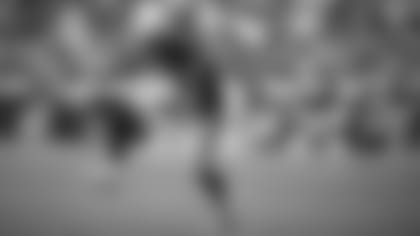 I always love when teammates congratulate each other, so it's cool that you can see Robbie Anderson with his arms up while Hopkins scores.
They ended up running all the way to the other side of the end zone together to share in the glory.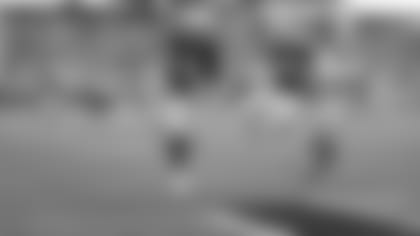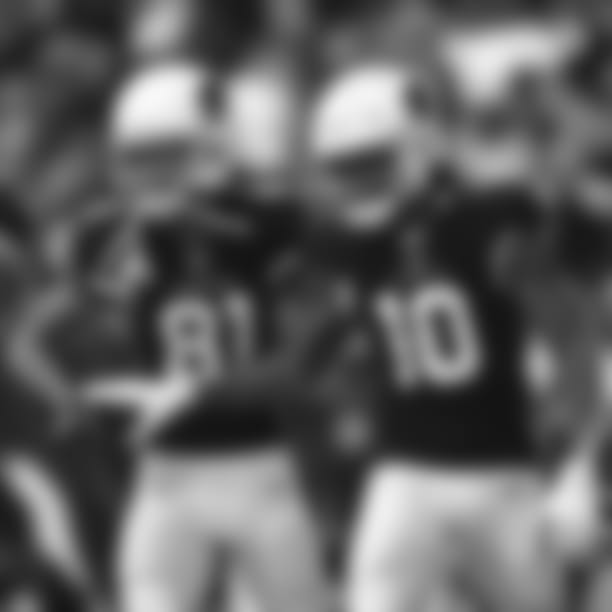 Another moment I love capturing during games is the defense from the front view coming at the quarterback. Zach Allen was the subject of a lot of those types of images this weekend.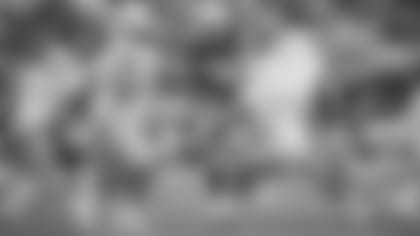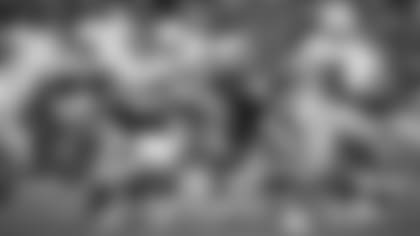 Kyler Murray's touchdown also came straight towards me, and you can see Josh Jones in the background with his hands up in celebration.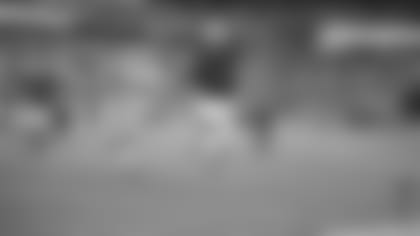 Kyler kept his momentum going and ended up behind me once he scored, so I quickly turned to try and get some shots.
The problem with that was that I was still using my 70-200mm lens and was unable to focus on him that close.
I actually think the photo that came out of it is pretty cool. It shows the fans in the stands all cheering for the touchdown with just Murray's head visible.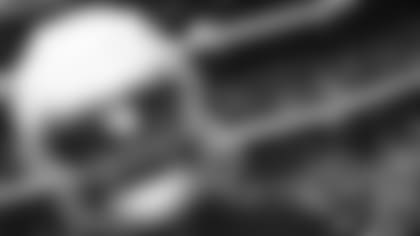 Every time I get a touchdown coming right towards me, it's luck. Most of the time, touchdowns happen on the opposite side of the end zone and I'm holding the wrong lens.
When that happens, I'm left with photos like this: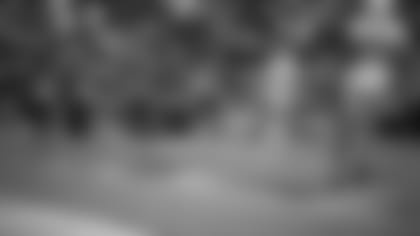 Definitely not a great shot, but with the right crop it could be usable down the line.
I was able to switch to my 400mm for the celebration, but when Conner stepped through a light pocket, my settings weren't correct to capture that amount of light.
I'm not sure if I love the edit I had to do to this image, but thought it was cool to share.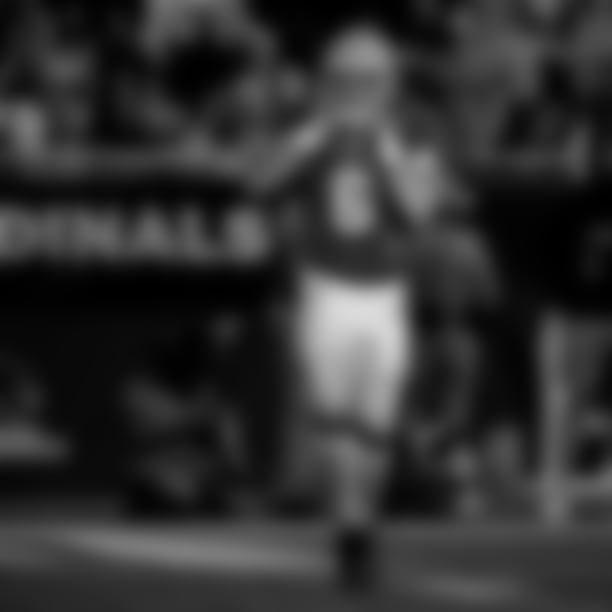 After the two-minute warning, I usually ditch my 400mm and stick to the two cameras on my hips. This game was the rare down-to-the-last-minute occurrence, so I photographed the last plays with my 70-200mm.
It honestly wasn't too bad since I ended up being able to show more context than I would have otherwise.