Christmas in the Desert
This week was the Cardinals' final home game at State Farm Stadium for the 2022 season. I had never covered a game on Christmas Day, so it was a unique experience I will never forget!
Some of the guys brought the holiday cheer with their arrival outfits: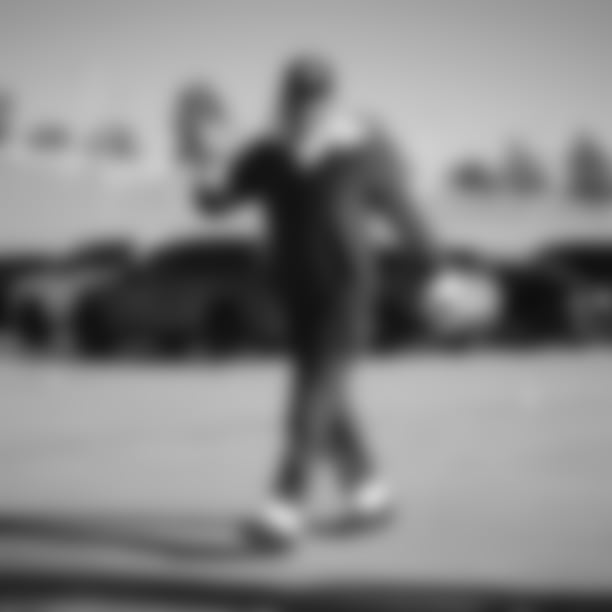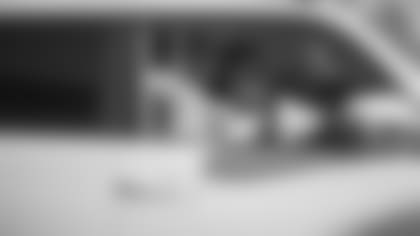 The holidays are all about spending time with family, so it was very sweet to see some of the players' loved ones visiting them at work!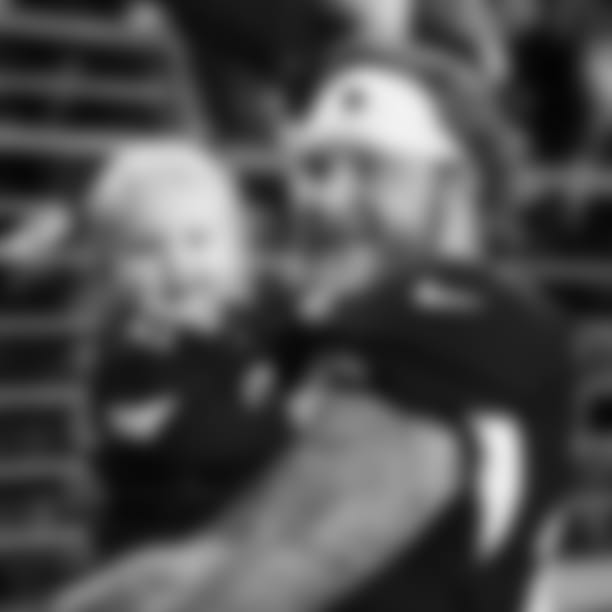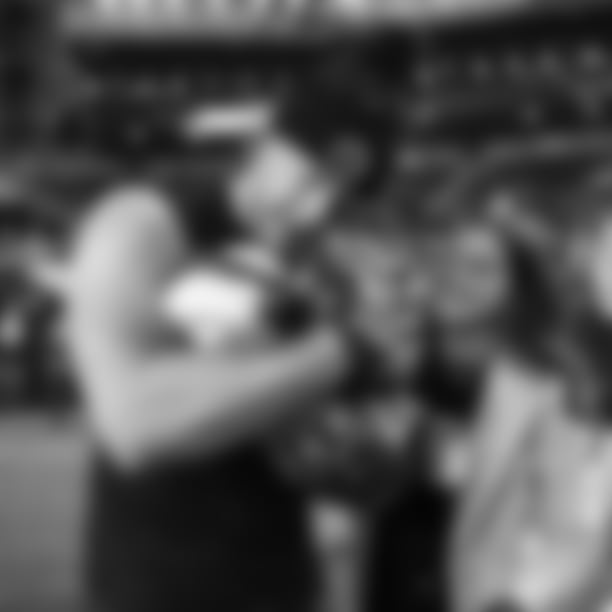 J.J. Watt met with his family again after the team ran out for warmups, so I followed to get some more photos for them. I usually get my posed shot of him right as they run out, so I had to chase after him to our spot!
Adrian Wilson, who knows all about J.J.'s pregame pose, was ready to poke fun at us for almost missing the photo, and he is who J.J. is pointing at in the second one.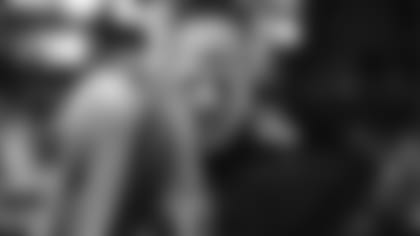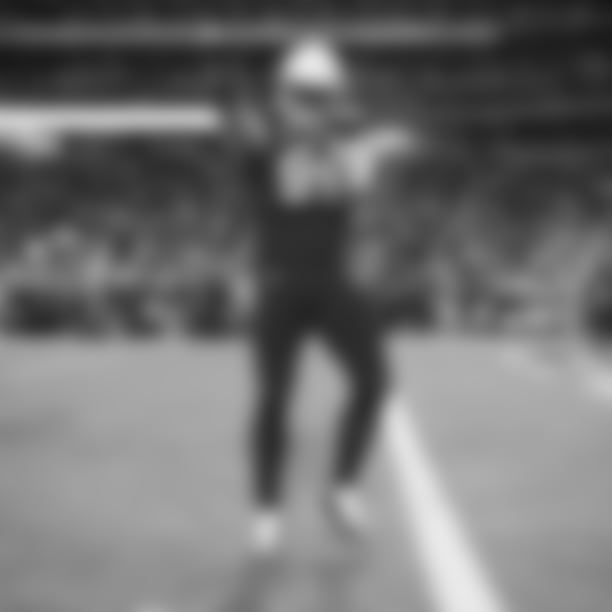 I am getting more used to my 85mm lens that I primarily use for pregame. I noticed my reflection in Marco Wilson's visor thanks to the crisp f/2 aperture.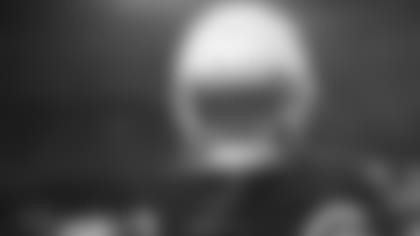 The chairs in the Cardinals' locker room are facing their lockers, so I don't usually get a lot of faces when I'm photographing in there during pregame. I try to keep an eye out for guys facing me or sitting somewhere else.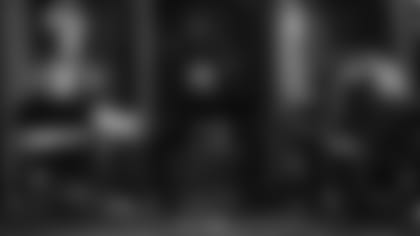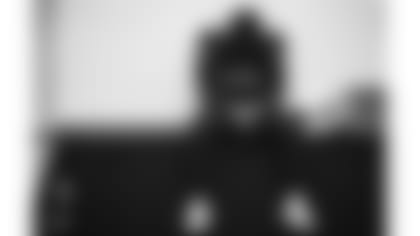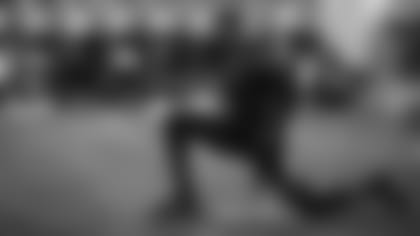 There was a small window where Trace McSorely was sitting alone with empty lockers next to him, and with this game being his first career start, I thought it would be a cool moment to capture. I got a couple shots in before his teammates rejoined their lockers.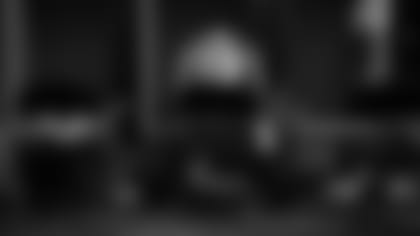 I usually don't stay in the locker room very long, but with this being the last home game of the season, I decided I should stick around and see what I could get. I wish I was taller so I could get a better angle of this huddle, but I like being able to see all the players coming together in a place they won't be in for a while.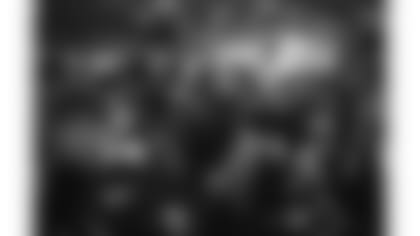 For introductions, the whole team runs out onto the field as one group aside from the starters, whether that be offense or defense. During that group portion, I usually just look through my viewfinder the whole time and try to focus on whatever guy I can.
Luckily, Trace ended up being one of those guys! Sometimes the players you hope to capture can get lost in the shuffle.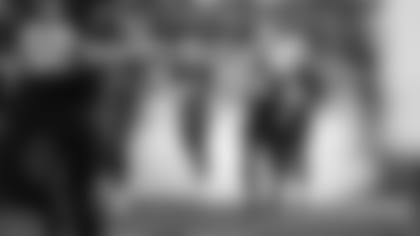 The action during this game was actually really fun to photograph. It started off early with a fourth down conversion on a fake punt, which I haven't seen this season!
I was watching it through my viewfinder literally saying "Oh my god, fake punt! Fake punt!"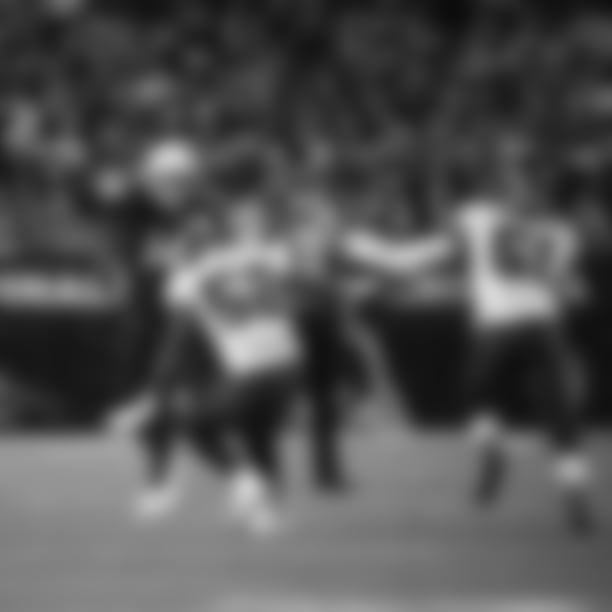 The play happened in an area of the field that was close enough to the sideline that I almost got blocked from seeing it, but the Cardinals celebrated towards me and I held up my 70-200mm lens to get some wider shots of it.
My favorite part of these photos is the giant "FIRST DOWN!" in the background that shows you why they are celebrating!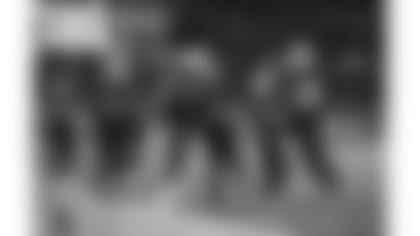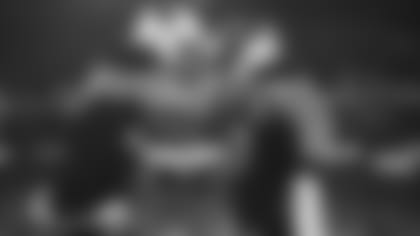 It was the Matt Prater show for a while when the only points the Cardinals had was from field goals.
I positioned myself to try and capture each one, and luckily didn't get blocked by other players in the frame. You can tell in the below photo that I would have missed it if those players had moved a couple inches either way.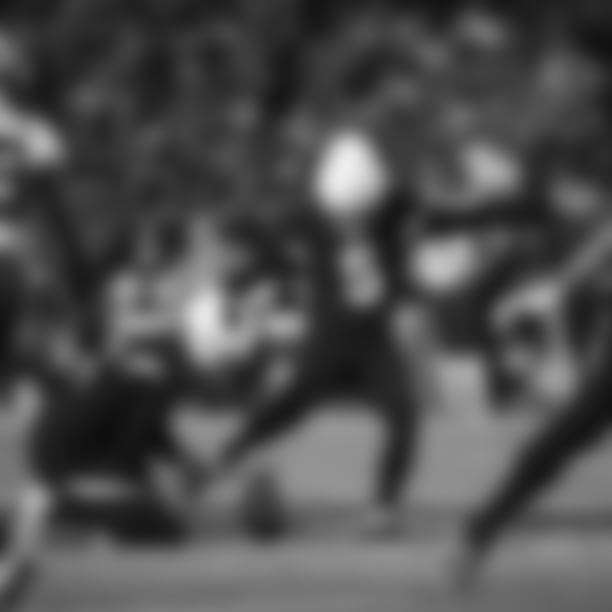 This game was my first opportunity to photograph Tom Brady, and even though he was on the opposing team, I tried to get photos of our guys either lined up against him...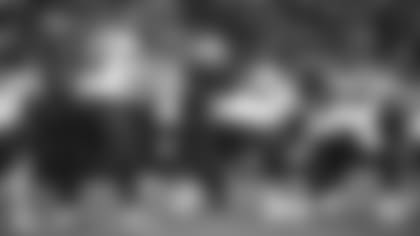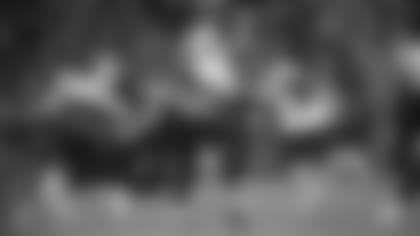 And then hitting him so hard he throws an interception!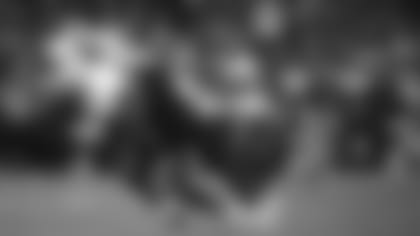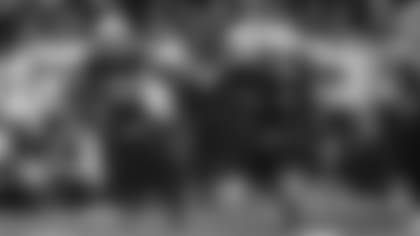 It was also cool to capture this moment between two future Hall of Famers: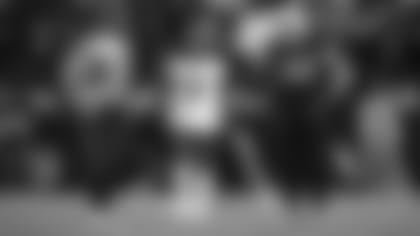 Marco Wilson had two interceptions on Brady this Sunday, and while I wasn't in the right spot to capture the first celebration, I wasn't about to miss out on it a second time!
I maneuvered my way a little more towards the end zone so they would see me, and they ran right to me.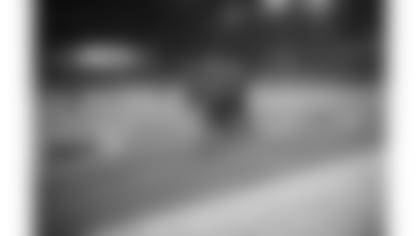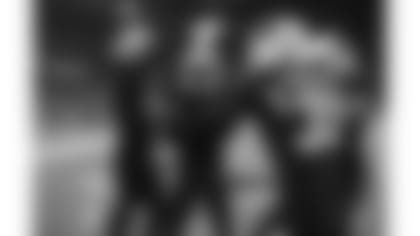 As I was taking the group photo, Isaiah Simmons came up and grabbed the camera to take some shots of his own.
Apparently, I need to teach him about back-button focus as you can compare in the two photos below. First one by me, second by Simmons.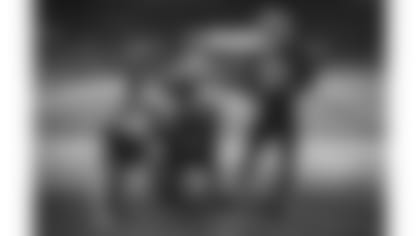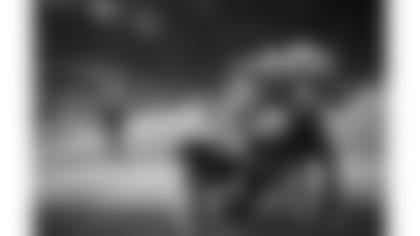 How about that hurdle by Pharoh Cooper?!
I love how you can see everyone's shocked faces in the background.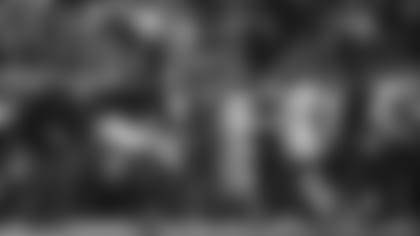 I picked a spot in the corner of the end zone for James Conner's touchdown run. I started by holding my 400mm lens since he was still pretty far away from me, but I only had a couple of seconds before he was about to score, so I had to quickly grab my 70-200mm lens.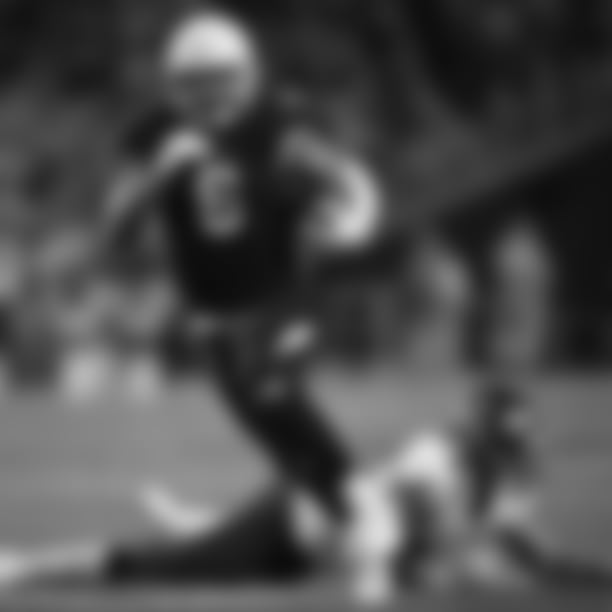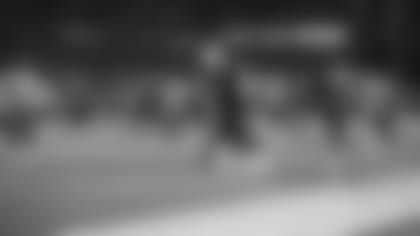 I love this photo of the touchdown where you can see James' look of accomplishment backed by all of his teammates celebrating behind him.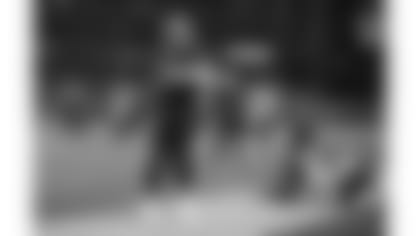 None of us wanted to go to overtime on Christmas Day, and of course none of us wanted to end in another loss, but Sunday's game left us hoping for more when we return to State Farm Stadium next season.