New Year, Same Season
Sunday's game in Atlanta was on the first day of 2023. While people everywhere were celebrating endings and new beginnings, the NFL regular season was only on Week 17, so here at the Cardinals it was just another game day!
Here's what that day looked like through my lens: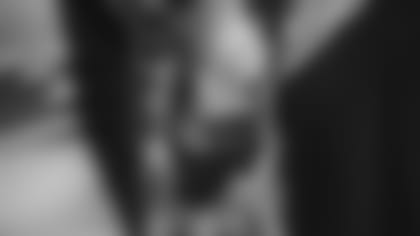 The visiting team tunnel was pretty dark, but I tried to capitalize on what little light I did have. I noticed the field level suites were lighting the players up as they walked past, so I set up right at the end of the tunnel with my 85mm to catch some of them walking out for pregame.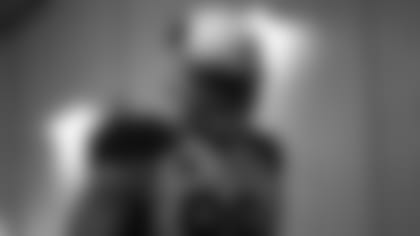 Markus Golden led the pregame huddle, and I squatted very low to the ground so I could try and fit some of the ceiling of Mercedes-Benz Stadium in the photos. These huddle shots are sometimes all about where you place yourself and the equipment you have.
I hope to get a wider lens for 2023 to really capture the entire huddle that gets cut off by only shooting at a 24mm focal length.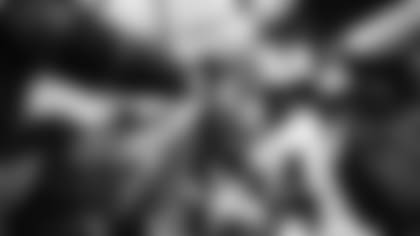 We'll end the warmup shots with this one of Jalen Thompson basically saying "Peace out, 2022!"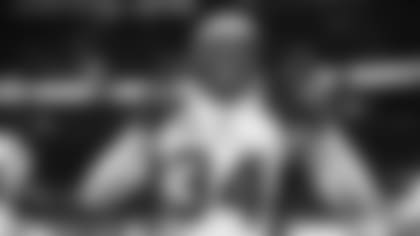 In the locker room, I've been trying to get up close with my 85mm to guys using resistance bands or other equipment. I think detail and behind-the-scenes photos like these are always interesting.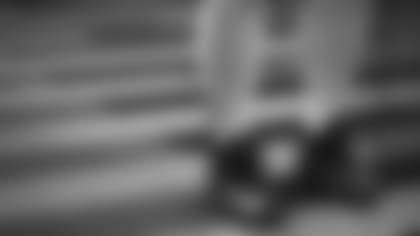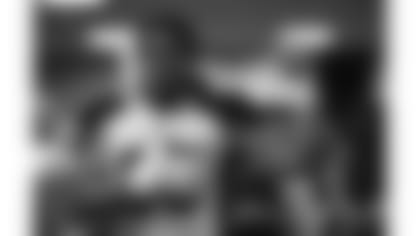 Budda Baker might be injured, but he is definitely still keeping the morale up in the locker room! He and Jalen Thompson were having fun singing to the pump-up music.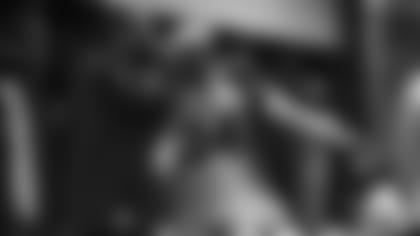 Photographers in the locker room, especially pregame, are meant to just stay out of the way and capture whatever we may see. That is pretty easy for the most part, but sometimes players catch a glimpse of me right as I click the shutter button, which leads to photos like these: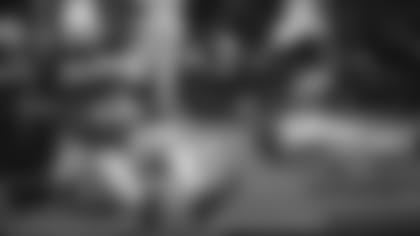 After introductions when some of the players head to the end zone to kneel in prayer, I am usually too far away (and not athletic enough) to run down there. Luckily, I noticed Robbie Anderson knelt down more towards midfield, which was definitely more in my range.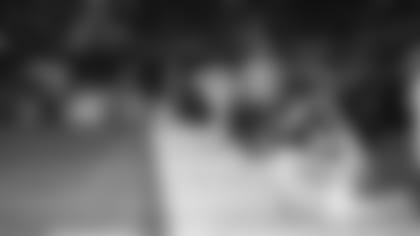 The Falcons use a lot of strobe lighting during pregame, so it was hard to expose for each different lighting situation. I ended up just keeping my settings as-is, which allowed for a variety of tones in each image.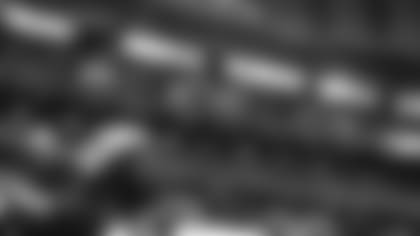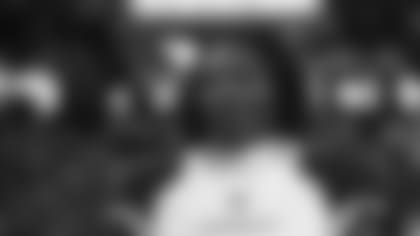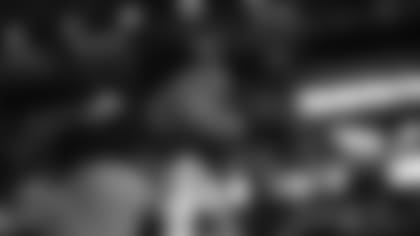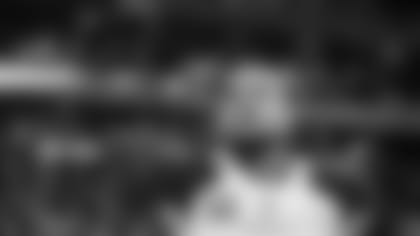 As I went through all of my photos after the game (all 2756 of them), I was noticing a lot of cool photos that had some sort of foreground element. The nature of this game in particular forced me to shoot through a lot of players in order to focus on the one I wanted.
I personally love photos like these because it sort of brings you deeper into the game itself.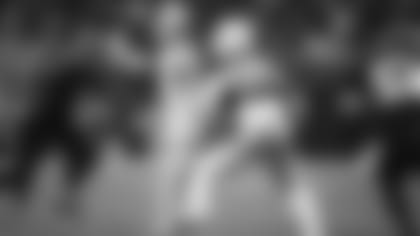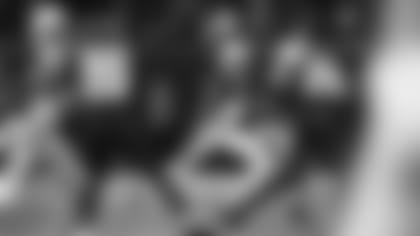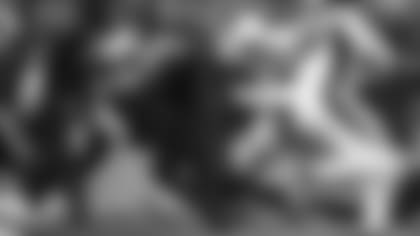 Another day, another quarterback.
David Blough is the fourth Cardinals QB I've photographed in the regular season, but it wasn't much different than the past couple weeks with McSorely and McCoy. I picked my two favorites featuring him from this game.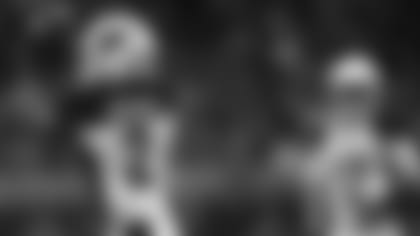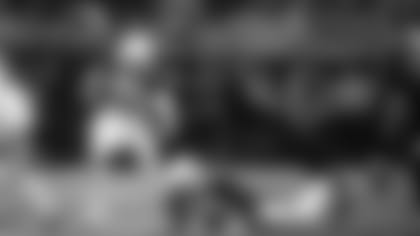 I'm really disappointed that I missed Trey McBride's first career touchdown. I was on the opposite side of the end zone with my 70-200mm just in case the play came close, and I got blocked by a Falcons player right as Trey was diving in.
On the bright side, I got a great view of his spike celebration.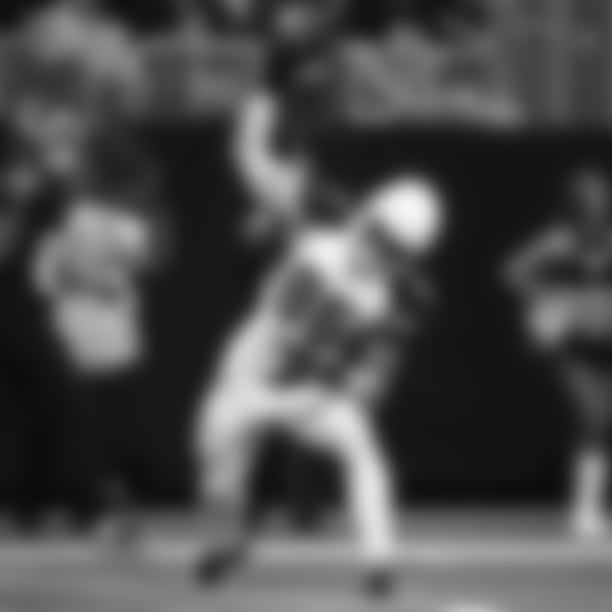 It's always tough to miss a photo like that, but I have to just brush it off and keep going. Just like the players, we can reset and move forward!
During halftime, I went into the tunnel again to capture the guys walking past those field-level suites.
Even though they were full of Falcons fans, everyone was trying to get a glimpse of J.J. Watt walking past.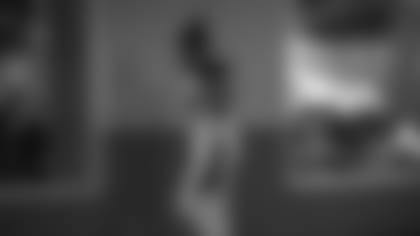 Since J.J. announced his retirement, I've been trying to really focus on getting some off-field moments of him. These moments really show how hard he works and what he goes through during a game.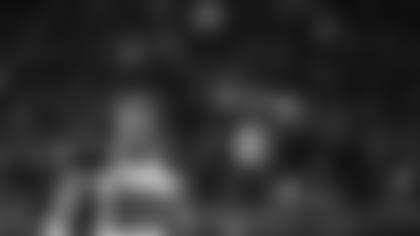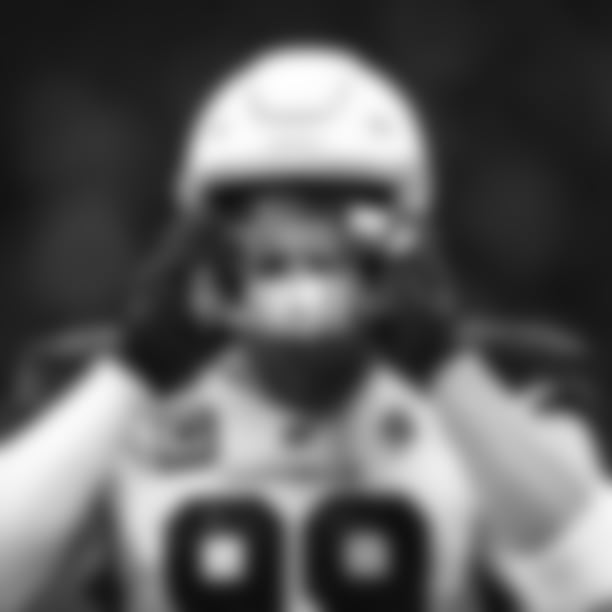 Of course, I'm also focused on getting his on-field performance!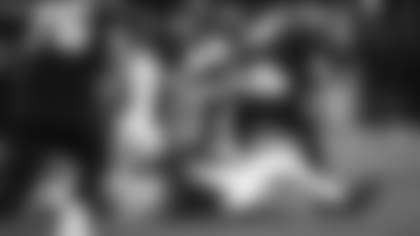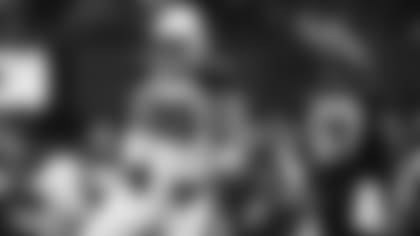 With only one touchdown, the Cardinals relied a lot on Matt Prater for points. He came in clutch many times, but one to remember was his 57-yard field goal.
I love that you can see the midfield logo in the first photo showing how far he kicked it!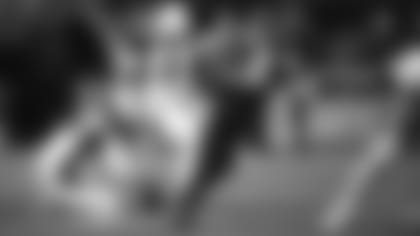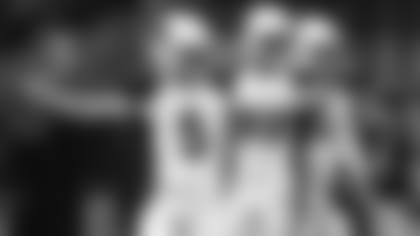 17 games down, one more to go.