Season Finale
Week 18 has come and gone, so this is the last photo essay of the 2022 season. I'll take you through our time at Levi's Stadium via photos, and hopefully they are satisfying enough to last until next season!
I began the day by photographing the custom shirts that were provided to show support for Buffalo Bills safety Damar Hamlin. It was awesome to see both teams sporting the shirts to send some love to their fellow player.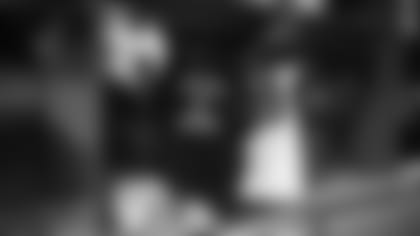 Chris Banjo was giving me some pregame photogenic moments. I wish there was a "remove security guard" tool in Photoshop for the second photo...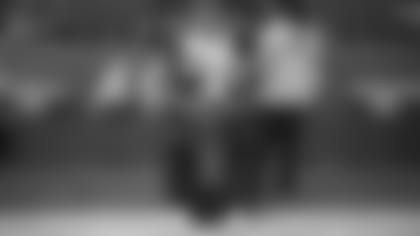 With it being J.J. Watt's last game as an NFL player, I obviously tried to focus on him a bit more than usual. There were things I knew to expect from him, though, like our pregame pose!
Some of his teammates joined in on the tradition as well.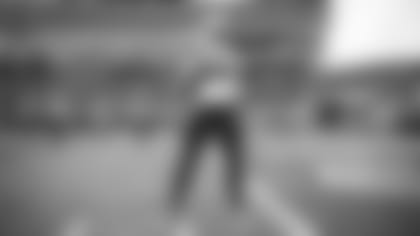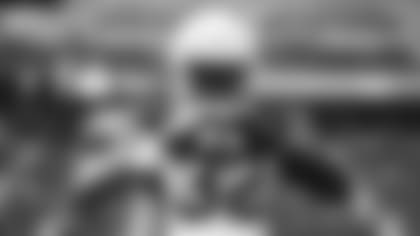 The whole team felt the emotions kick in as J.J. led them in his final huddle, patting him on the back and cheering as he took his place in the middle.
I have never been in that position right under the players' hands, but I love the photos I was able to get out of it!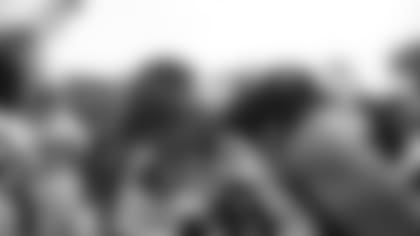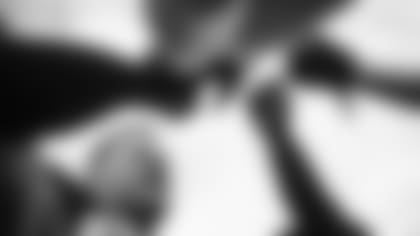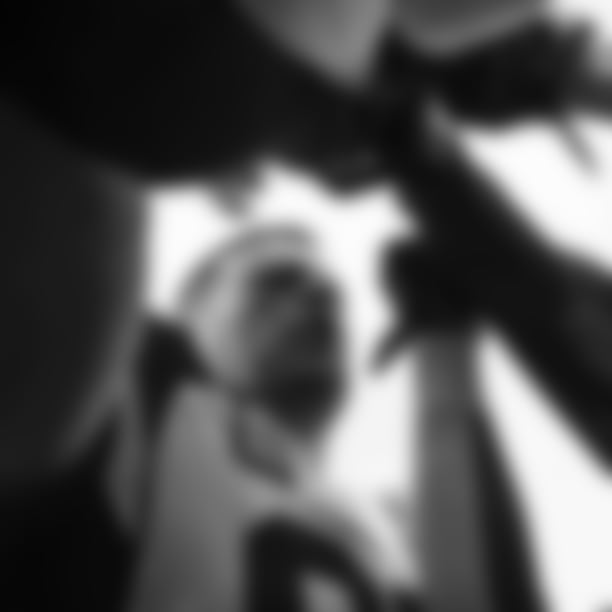 I promise this won't be a J.J. Watt-themed photo essay (stay tuned for that one), but I just have to show photos of the wholesome family time.
The second photo is J.J. and his wife, Kealia, finding out that Derek Watt had just scored a touchdown for the Steelers. Brotherly love!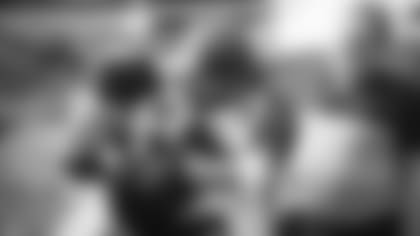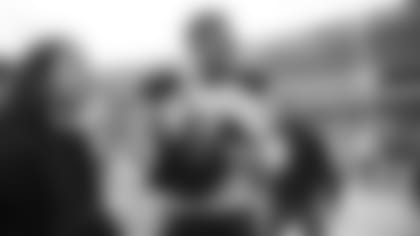 I headed into the locker room once pregame was over, and I wanted to show one image in particular.
This photo, to me, showcases the importance of context when it comes to photographic storytelling. On first glance, you'd think this was Jesse Luketa upset after losing a game, but in reality, he's just wiping the sweat off his face before the game even starts.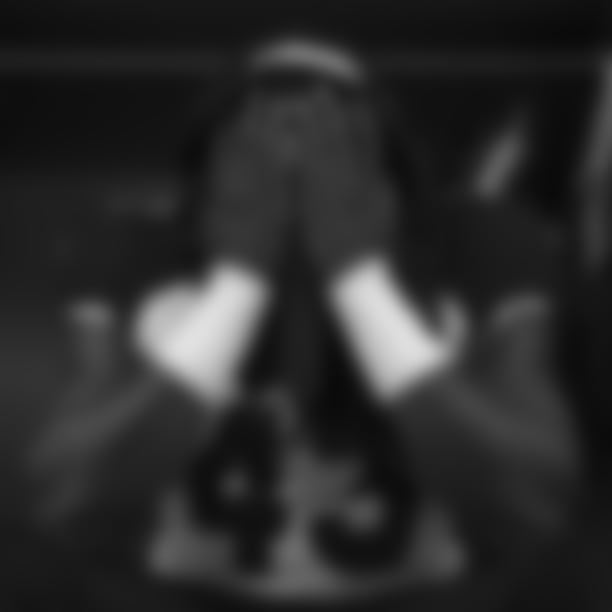 This game had one heck of a start! I was so lucky to capture A.J. Green's touchdown run and that insane catch.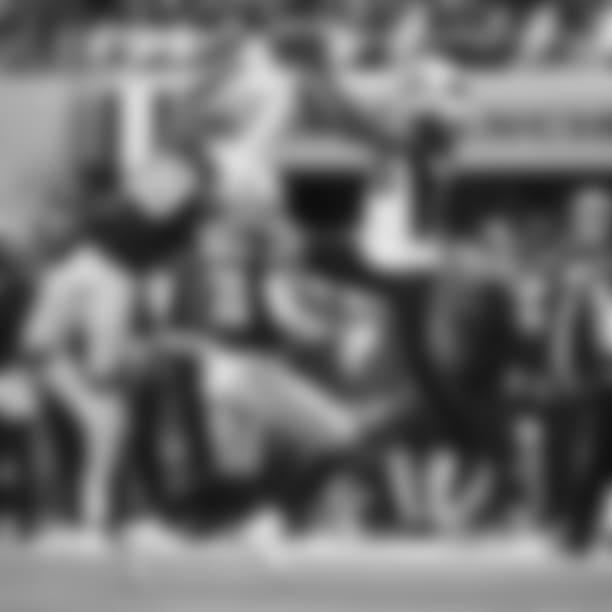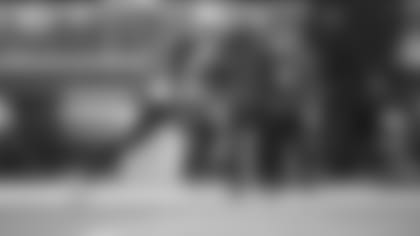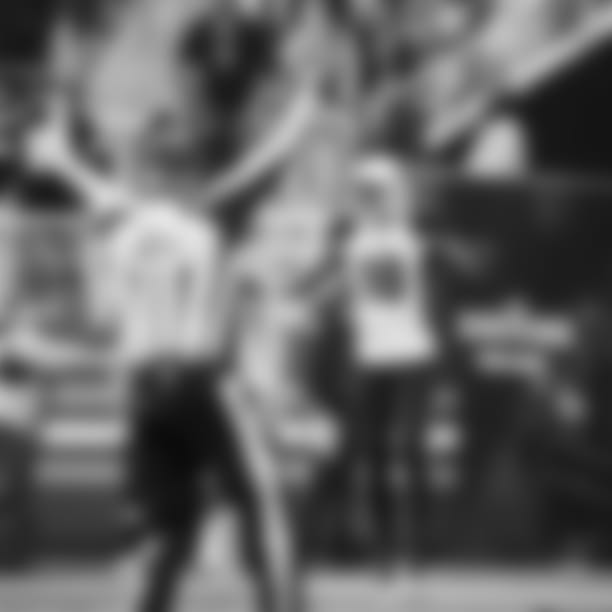 It's only fitting that J.J. got a couple sacks in for his last game, and his "take a bow" celebration was even more perfect.
I love seeing quarterback's faces in sack shots. It just makes the photos that much more intense.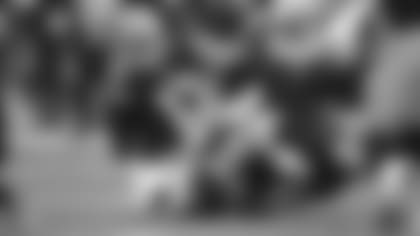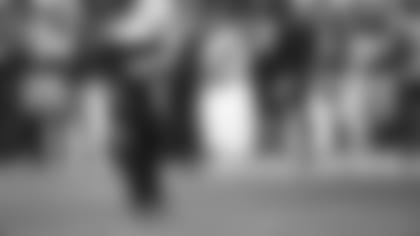 Isaiah Simmons got a sack of his own, and J.J. was right there to celebrate with him.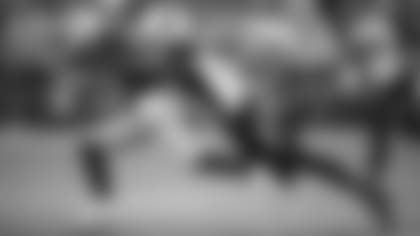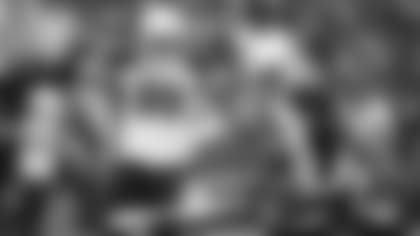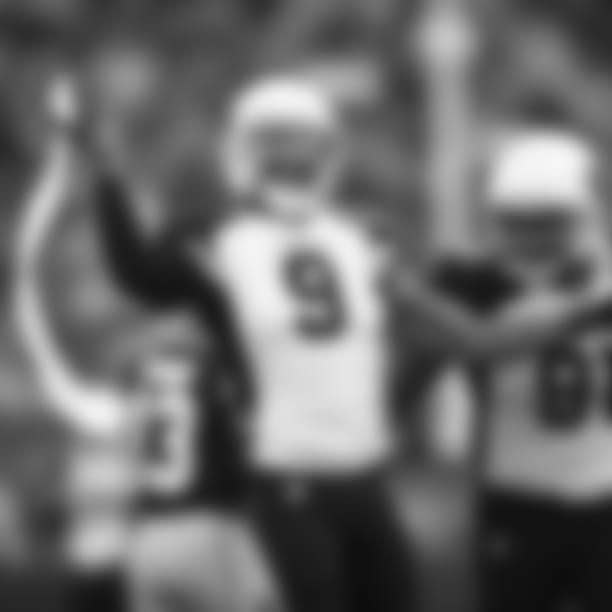 After that first touchdown, the offensive drives weren't very photogenic. I did like this sequence of David Blough, mid-sack, tossing it over to Corey Clement. You can see the aftermath in the background of the second photo.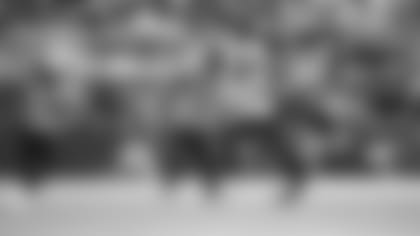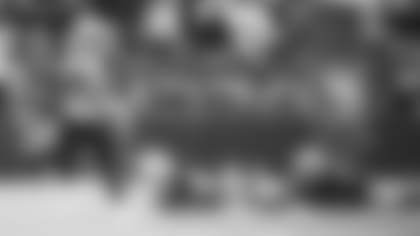 I marked off another NFL venue this weekend at Levi's Stadium, and I was impressed with the interior and lighting it provided throughout the game.
It was difficult at some points to expose for the contrasting shadows, but once the clouds rolled in it evened out.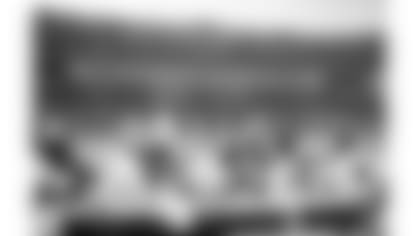 I was in a good spot for a Trey McBride catch that luckily ended in a celebration right at me. What you can't see in these photos is the referee juuuust out of frame. If he had moved an inch, I would have missed it all.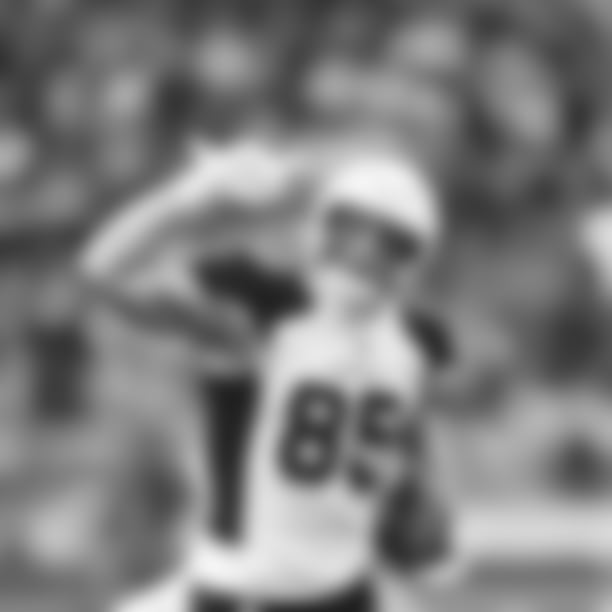 Here's a couple more action shots to round out the game. I love that you can see the referee making the touchdown hand signal in the background of the first photo, and the faces of McCaffrey and Niemann in the following ones.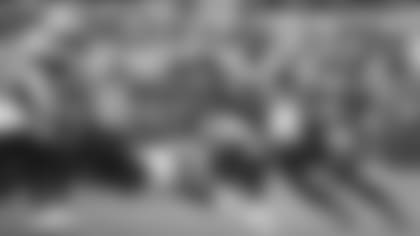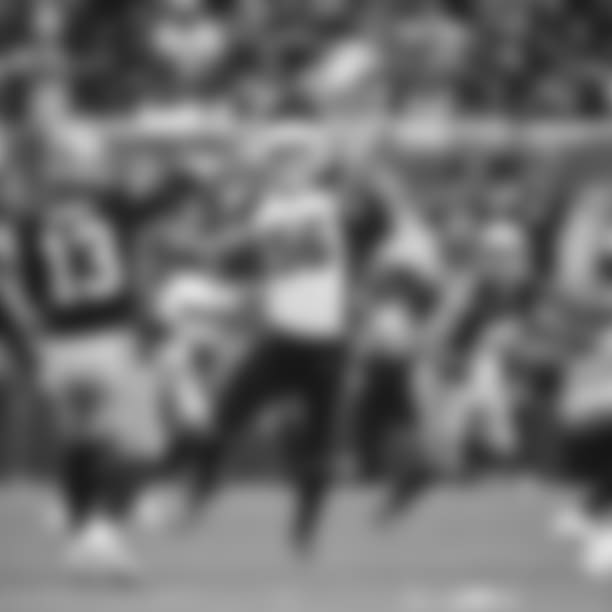 I know I promised that this wouldn't be a Watt-focused photo essay, but I can't illustrate this game without including some photos of his send-off.
It was a media circus as he made his way off the field, but I loved being able to document such a historic moment.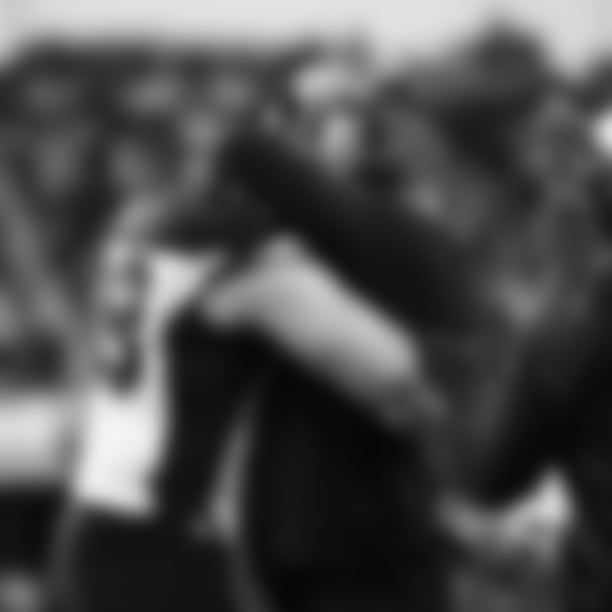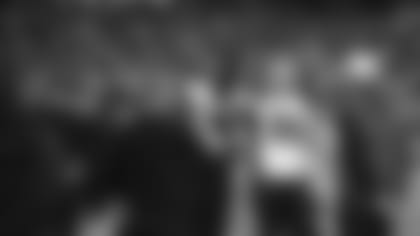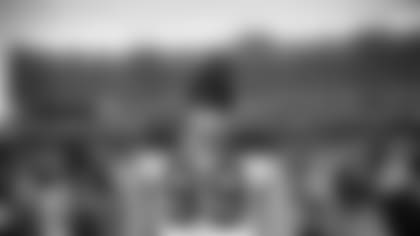 I usually don't go into the locker room following a loss, but I figured I needed to capture the team's last time as a group.
It was an emotional time for everyone, and while I won't share what was said, I will show Corey Clement making a personal remark to the team.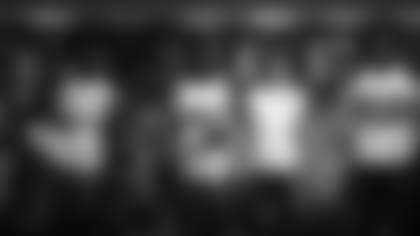 As everyone finished up with the media and players were packing up, J.J. and his family made their way to the field to take photos. That's my cue!
I felt very fortunate to be able to capture these moments for the Watt family, and I always feel lucky to be a small part in these players' lives.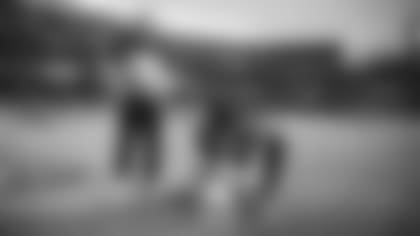 Thank you for following along with me all season, that's a wrap!