Coming up short
This week's game didn't really lend itself to great visual storytelling. I got some cool photos here and there, but some shots just didn't work exactly how I hoped they would.
Starting with arrivals, the midday light added an extra flair to the shots I usually get.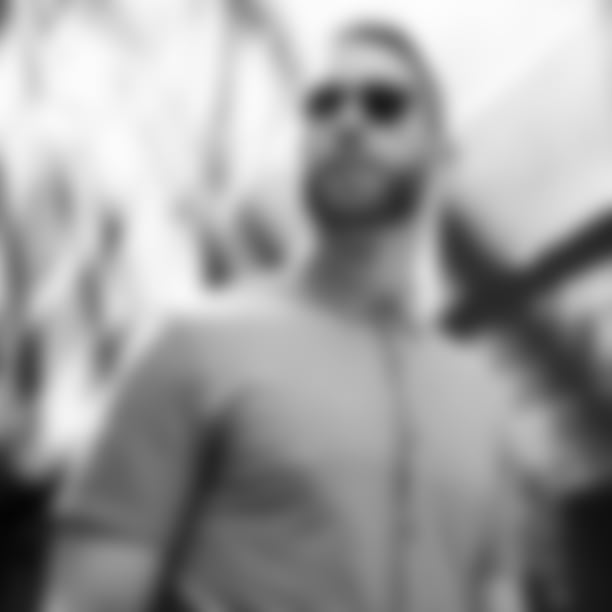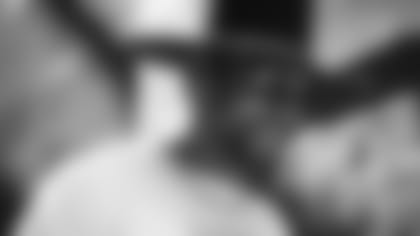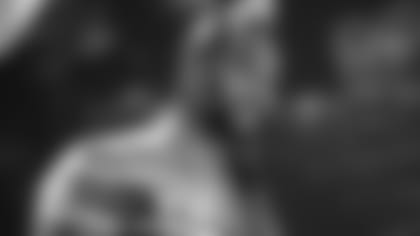 Antoine Wesley came in and shouted "Y'all better get this!" while flashing the "horns down" hand signal. His alma mater, Texas Tech, beat the University of Texas the day before. As an Oklahoma Sooner myself, I was sure to capture the familiar gesture!
During pregame warmups, J.J. Watt played catch with quite a few fans in the stands. After making his rounds, he chose a very lucky fan to give the ball to. The reaction was very wholesome.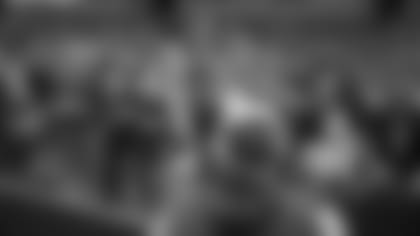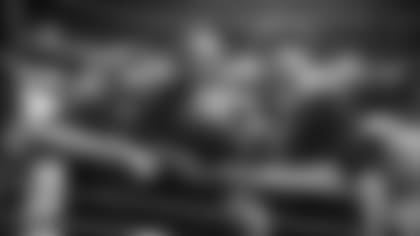 Something strange happened to my Polaroid during pregame. I had three photos left in the roll, and when I attempted to take a photo of Dennis Gardeck, two photos slid out of the camera. In the cell phone photo below, you can see the corrupted images alongside the one shot I was able to get of Greg Dortch. I should have taken that occurence as a bad omen for the game!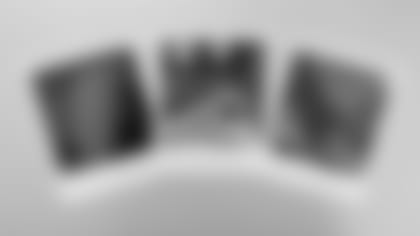 I kept an eye out for any and all huddles during pregame, rushing from one position group to the next and making sure I could get a good vantage point.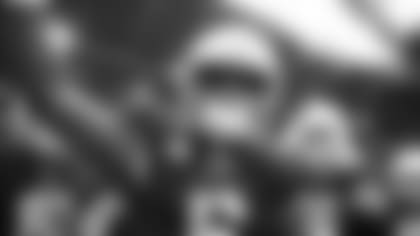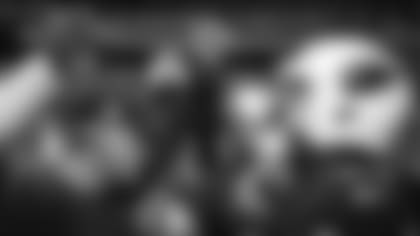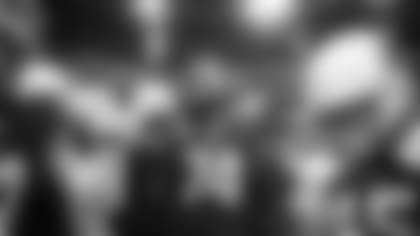 The last huddle photo I took was a nice moment with Kliff Kingsbury going over the play with the offense. I feel like I attempt this type of photo every game, and I'm glad it finally worked out to get everyone in one shot.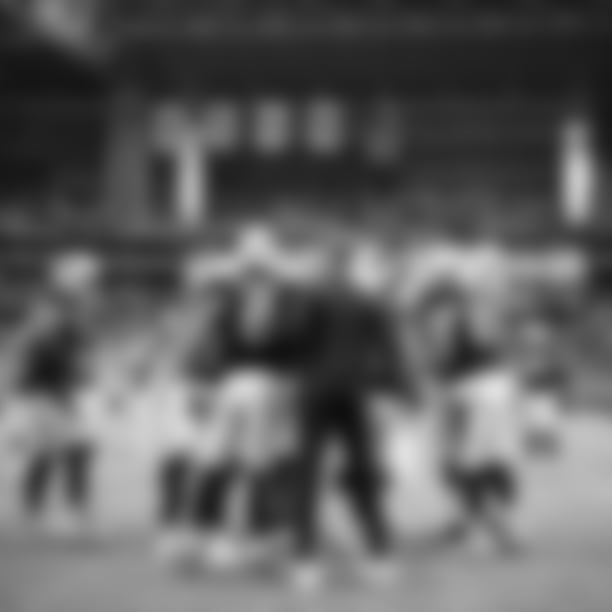 Another photo I have attempted multiple times is this shot of captains D.J. Humphries, Budda Baker and Dennis Gardeck. There always seems to be a network camera in my way, but I was able to get in and out quickly enough to capture the moment they walk out for the coin toss.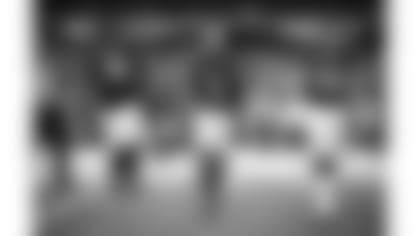 Now we get into game time. This next photo of Kyler Murray being chased by Aaron Donald was shot from the opposite end of the field and cropped in a substantial amount, but I like how it turned out with a very clean background. This frame is right before he ran out of my view, as you can sort of tell by the haze from someone's arm on the right side.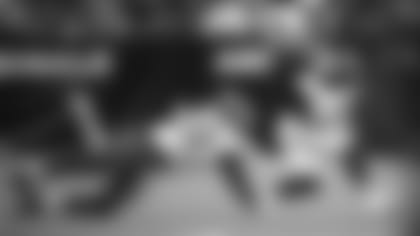 I always enjoy photos of the quarterback where you can see the player he's throwing to, and in this shot of Kyler you can see Marquise "Hollywood" Brown ready to receive.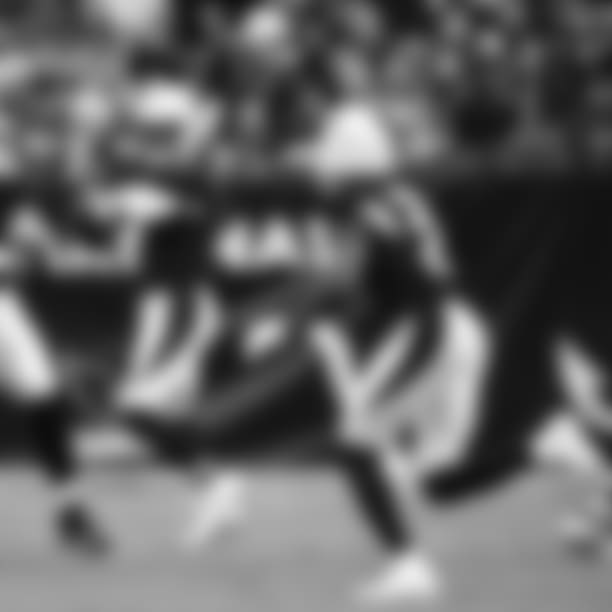 A challenge with photographing sports with a fixed zoom lens is getting everything you want to capture within your frame. As the action gets closer, it becomes difficult to decide what lens to use. These photos of James Conner were shot with a 400mm lens, and as you can see, his foot is cut off in the first one. I like the second shot, but I would have loved the first one if it was all in frame.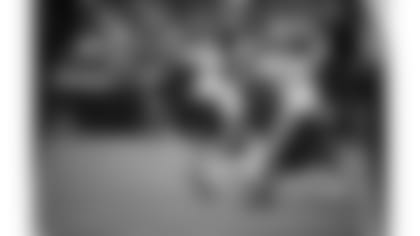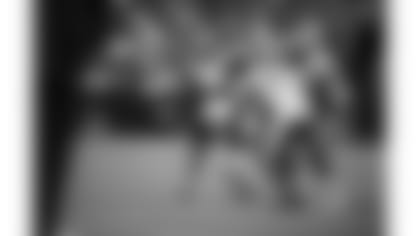 I stay on the home sideline for every game, and occasionally I will turn my lens to photograph players and coaches that I notice near me. When I went through my images after the game, I noticed that I captured very similar shots of Coach Kingsbury from pregame and game action.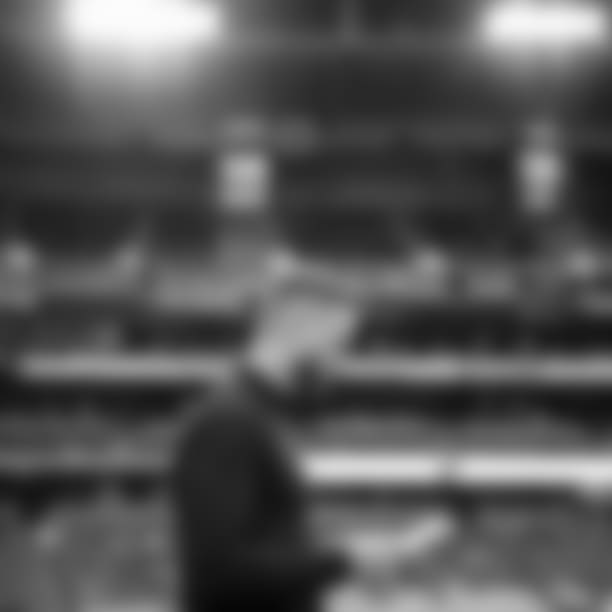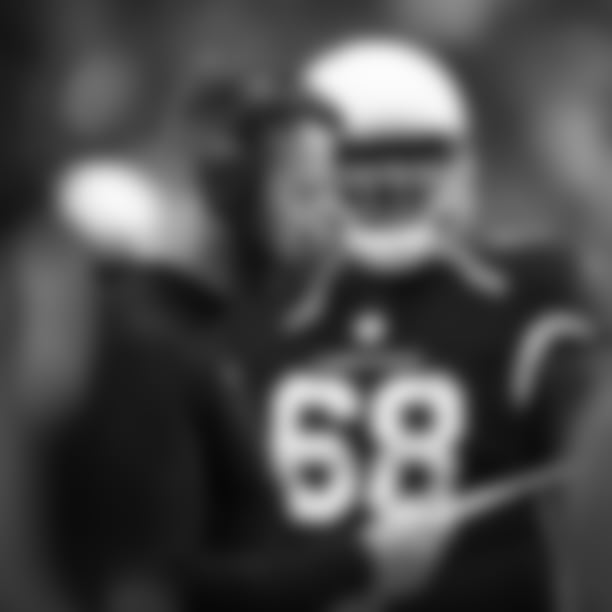 I use my 400mm lens to try and get some intensely close-up portraits and details of the bench area. Sometimes it works, like in these photos, but sometimes I can get blocked or be too close for my camera to focus.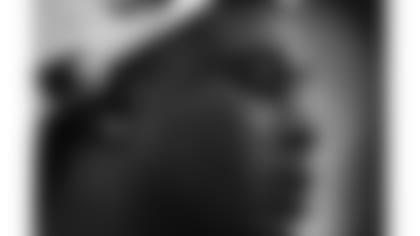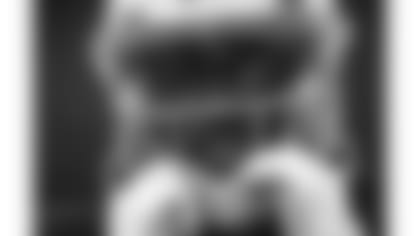 When I'm running to the other end of the field, I take a glance at the bench to see if there is anything cool going on. This game, I noticed a huddle with Vance Joseph and clicked a couple of frames mid-run.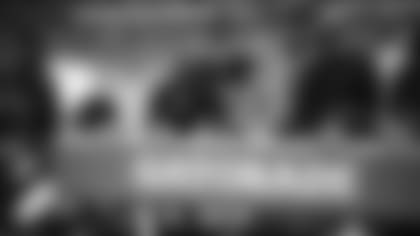 As the game came to a close, I was preparing to run onto the field to capture postgame interactions when I noticed Kelvin Beachum kneeling on the sideline. I thought it made for an interesting and reflective image.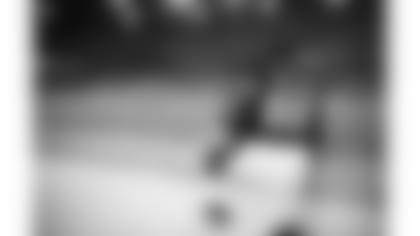 I will leave you with this photo of Kyler Murray expressing everyone's emotions after this week's game, seemingly right into my lens.