Winning on the Road
This week's game allowed me to cross another NFL stadium off my list while capturing what ended up being an exciting game. I tried some new angles and different techniques as the Cardinals pulled out a win in Carolina.
For stadium arrivals, I parked myself in the really long and really blue tunnel you see below. I wanted to capitalize on the unique lighting, so I opted for an on-camera flash and a slower shutter speed to create some motion blur and movement to the photos.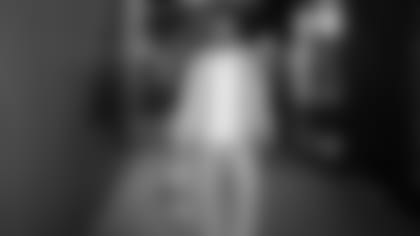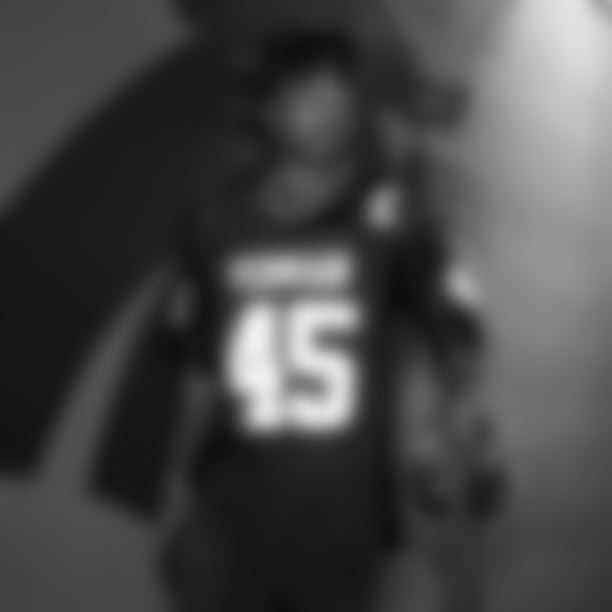 The weather was perfect for football, albeit a little windy, so standing on the field pregame was actually enjoyable. J.J. Watt made his typical rounds with fans playing catch, but noticed one fan's special banner and signed the ball before tossing it to her. The reaction is priceless!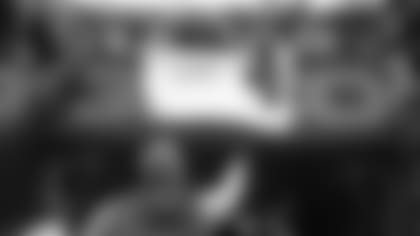 I had a little time before the players ran out in uniform, so I grabbed my Polaroid for a bit. Once pregame warmups officially started, I hear "What's that blue one for?" from Antoine Wesley about my OneStep camera. He asked to take one of A.J. Green standing nearby, and then I let him hang onto it to shoot the rest of the film inside.
He was a natural! I always love when players take an interest in photography.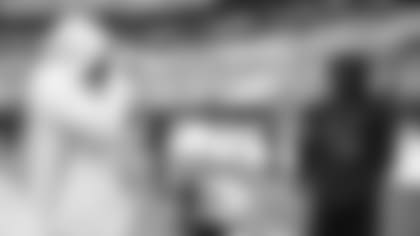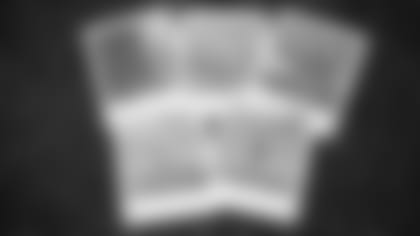 Having never worked in Bank of America Stadium before, I couldn't predict exactly where the players would run out for introductions. I ended up a tad too close and had to awkwardly scoot to the right while trying to take photos, which resulted in the very dramatic angle you see below.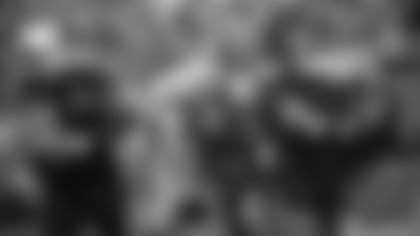 Once the players reach their bench area, a couple choose to head to the end zone and kneel for a prayer. I usually am too slow or too late to capture this, since I'm obviously not in peak athletic form, but this time I decided to challenge myself.
I ran as fast as I could to the end zone, and got a couple nice shots that I haven't ever gotten before.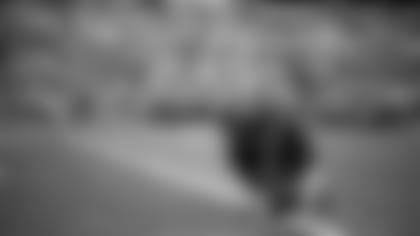 This week, the defense really shined. Since the offense could barely make it downfield in the first half, I got a lot of great photos of defensive plays and celebrations.
Zach Allen was front and center for a couple of my favorite game action shots.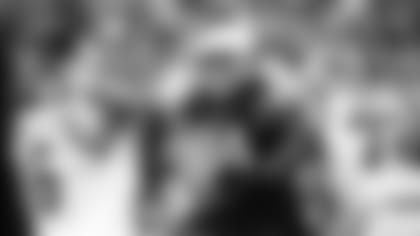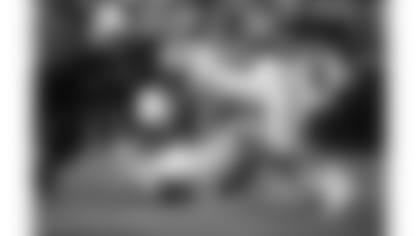 He also gave me some very enjoyable celebration photos. I love that you can see the arms of Defensive Coordinator Vance Joseph in the first one.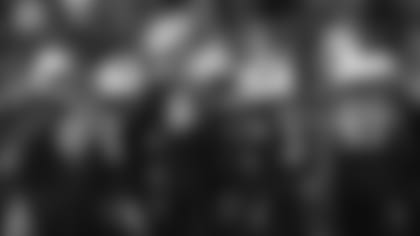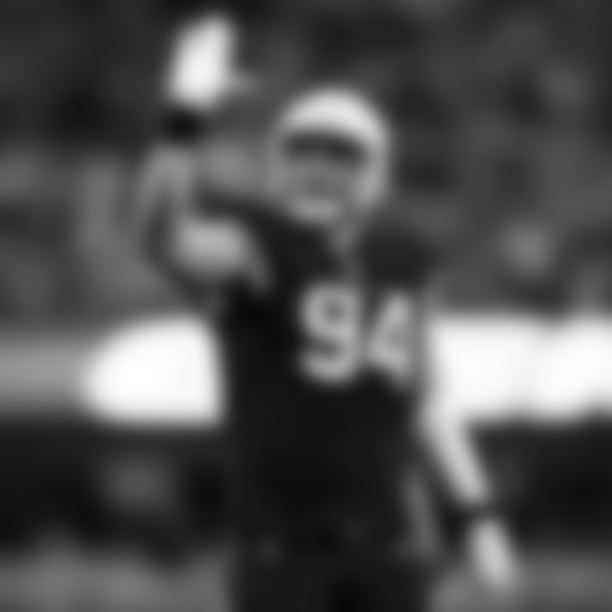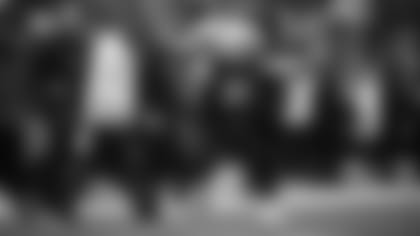 Another photogenic defensive player this week was Markus Golden. I like these two action shots because of the pressure he puts on the ball carrier, and the celebration with Budda Baker makes for a great image.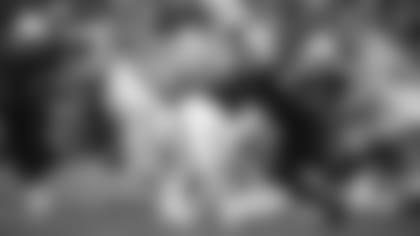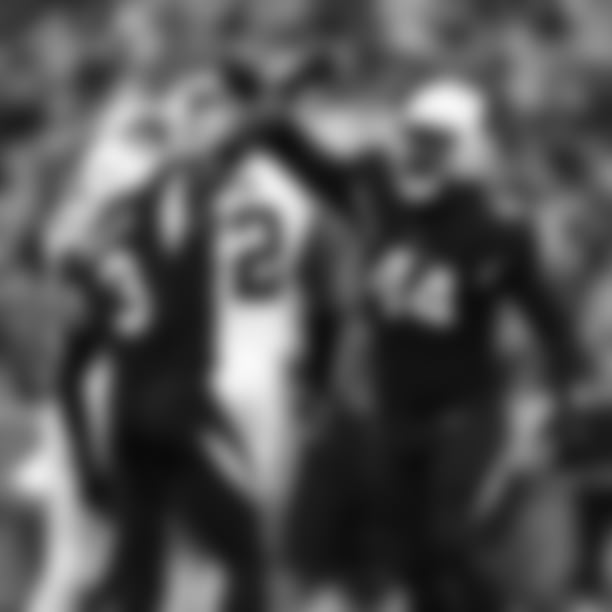 I'll take a detour from the rest of my defensive shots to throw in some from the sideline angle. The first one of Marquise "Hollywood" Brown's catch has some shocked faces in the background, and the second of Coach Kingsbury shows emotion I don't usually get to capture from him.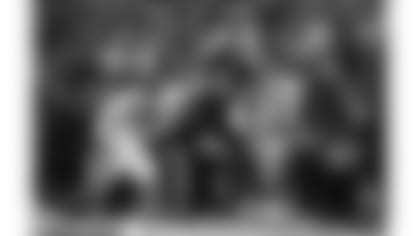 After halftime, I went back into the tunnel and noticed the players would walk out from an interesting and grungy vantage point, so I decided to try and make some cool shots out of it. I'm not sure if I love anything I got from that, but it is something you don't see every game.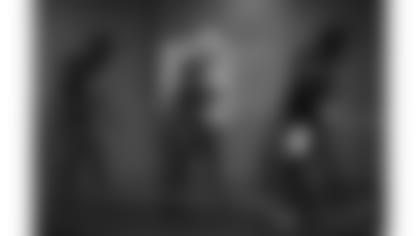 Interceptions and/or fumble recoveries are so tricky to photograph as a team photographer, especially if they are past the 50-yard line. You want to be close to the action to get shots of the defense as a whole, but sometimes they run towards their end zone and you end up sprinting the other way at half the speed they're running. I like what I was able to shoot of Jalen Thompson's interception though, even if I wasn't exactly where I wish I could have been.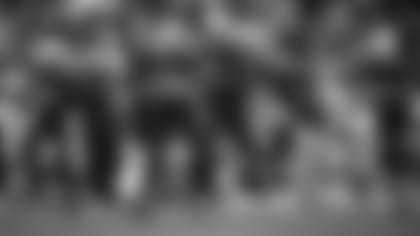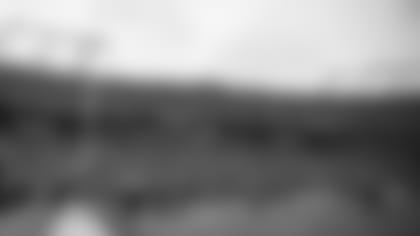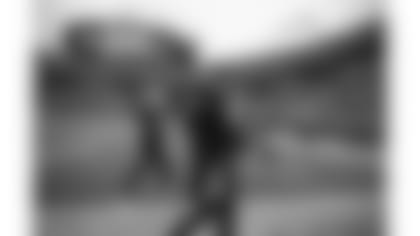 For Dennis Gardeck's interception, I was on the right side of the field, just not in the end zone. I love the shot I got of him catching the ball, and you can see the giant dogpile that formed during the celebration in the second photo.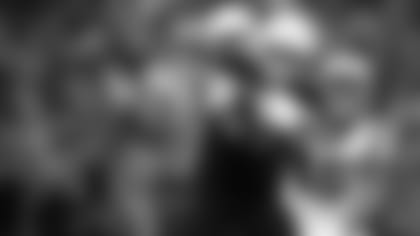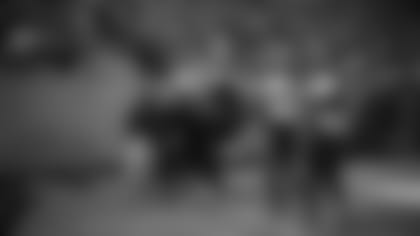 Field position is a major tool in sports photography, but so is context. Some images might have more impact with a player taking up the full frame, but other times, a wide shot or one with background action tells a bigger story.
The Budda Baker image below shows him upset that he wasn't the one to tackle the player and allowed him to get downfield.
Marquise Brown laying on the ground making snow angels is made funnier with the defender standing over him in defeat.
And the photo of Zaven Collins taking down the ball carrier allows you to see that he is short of the first down, and all of the Cardinals are ready to swoop in just in case.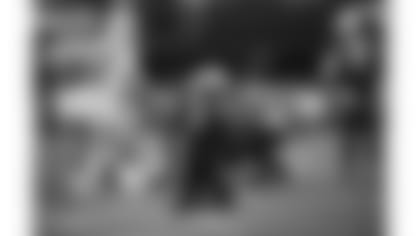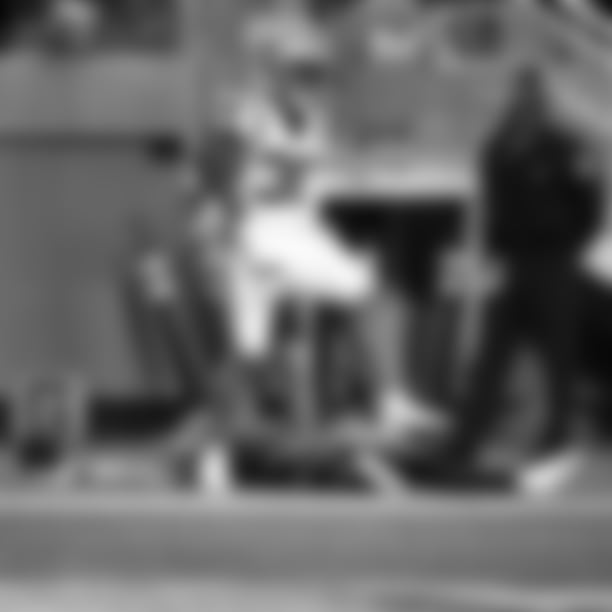 Towards the end of the game after Matt Prater had to sit out, Eno Benjamin was not who I thought would be kicking off. I love that I was able to capture a unique moment for him, and it was great seeing his teammates celebrate his effort.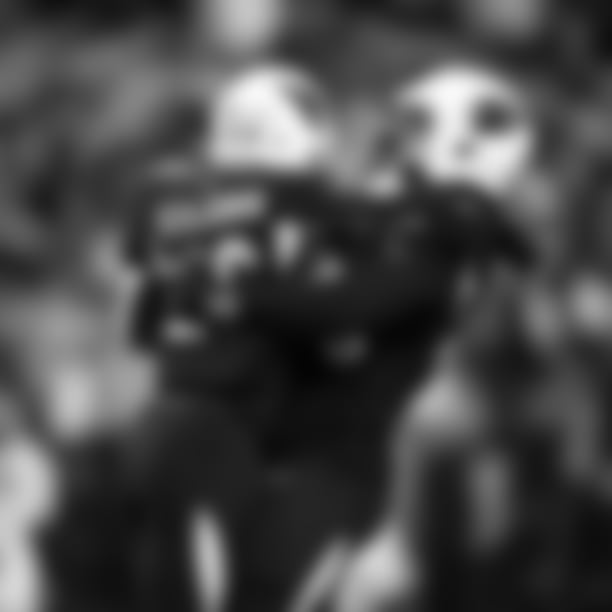 I knew everyone wanted the Kyler and Baker postgame greeting. Luckily, Kyler was on the field already when the game ended, so I just locked my eyes on him and started running. I followed him until Baker showed up for a quick hug and chat. No jersey swap this time, but the OU alum in me was glad I got to reunite with the two quarterbacks I used to cover.