California Sun (and Shade)
The Cardinals' Week 6 game in Los Angeles provided difficult light, shocking humidity and heat waves from the turf. The photography conditions were not great, and the final score was even worse.
All that being said, I still ended up with many things to discuss throughout this photo essay. The show must go on.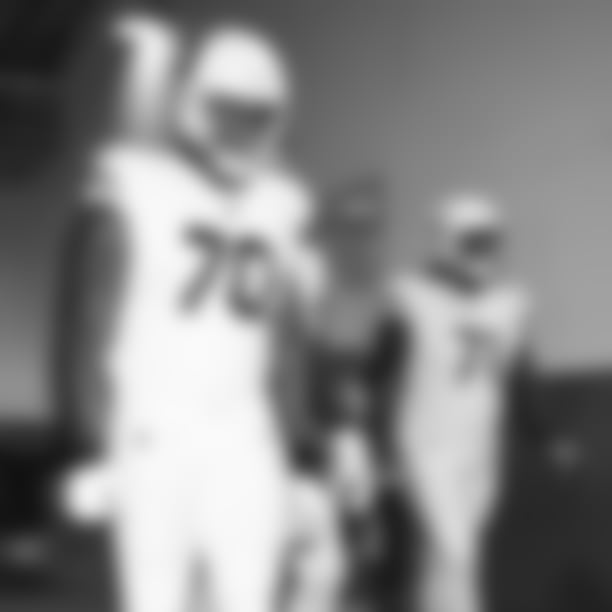 I used my flash and a slower shutter speed again this week, but I brought it out before pregame warmups instead of during the tunnel introductions. It was a little bit finicky because of the bright white uniforms and the shutter drag effect I wanted to get.
If the players were too far away, the exposure was a tad dark. When they got in just the right spot though, the flash hit perfectly.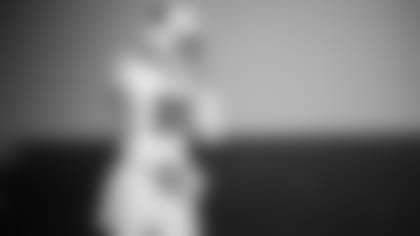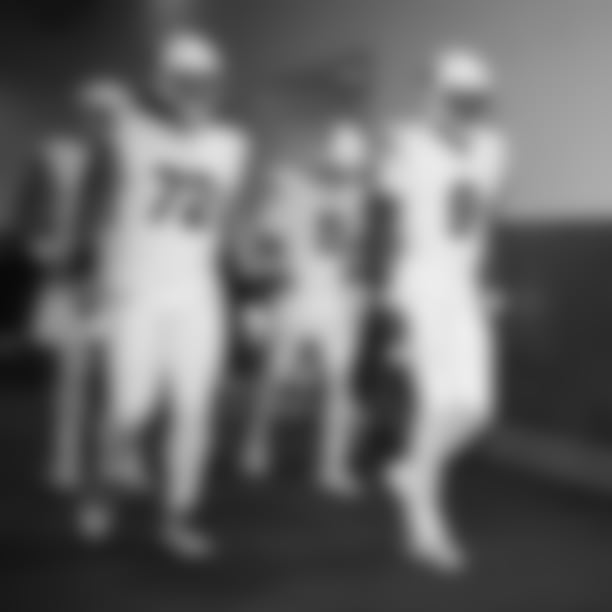 Even with the flash, you get some ambient light from the surrounding sources, and sometimes it adds to the image, like in this one:
I will spare you another cookie-cutter D.J. Humphries huddle photo, but I will show you a lucky shot I was able to frame of his face with all of the players' hands. It was very close quarters this time around because D.J. announced "everybody get in tight!" as they were all coming together:
I didn't get many posed photos during pregame, but Jonathan Ledbetter got his hands on (I think) Myjai Sanders' sunglasses and had to show them off: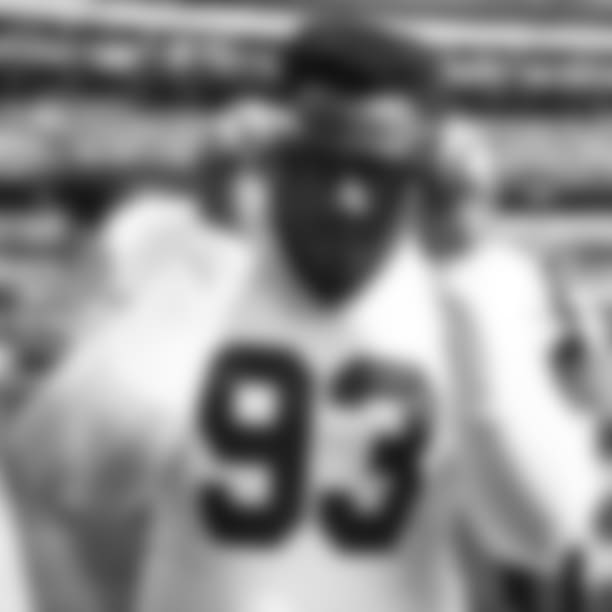 The locker room vibes were really serious and locked in, so I got in and out pretty quickly. I stopped a couple of times to get some close-ups on hands, which I always think are cool details: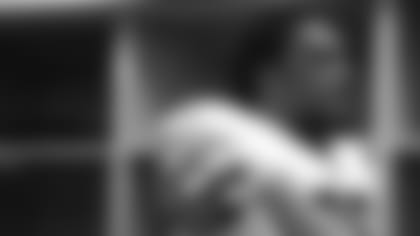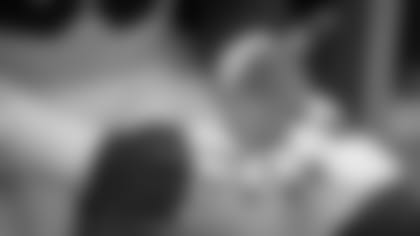 As I checked my photos afterwards, I noticed how yellow-toned everything was. I had my white balance on auto, but you can see how obviously wrong the color is on the all-white uniforms. The first photo is straight out of the camera, and second is my edited version. Spot the differences:
For the team introduction, I posted up right at the edge of the bench area knowing that they would run right towards me. I sometimes think the players are more animated while running out at an away game to spite all of the home team's fans.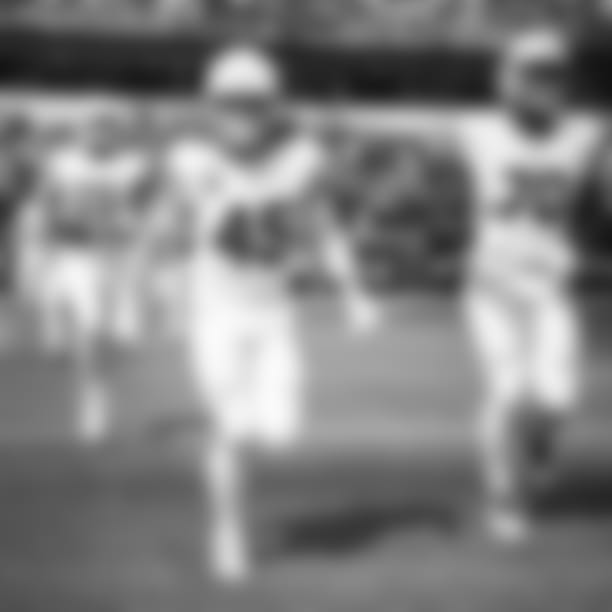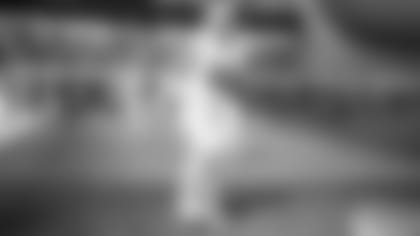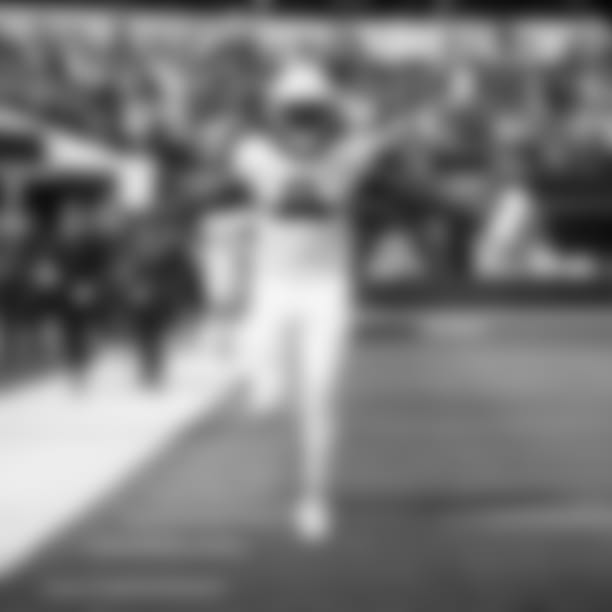 There was a short break between introductions and the national anthem, so I wandered into the bench area to get some of the guys sitting down. I've always enjoyed this perspective since it is so minimally covered by the media that fans rarely get to see it.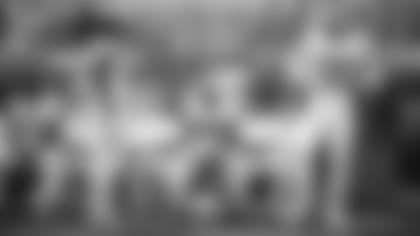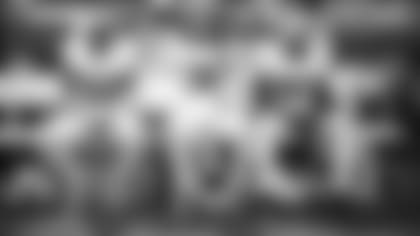 The shadows were really deep during pregame, and I noticed Josh Woods kneeling by himself, so I tried to make something cool out of it. I didn't want to get too close and disturb his moment, so this is all I ended up with: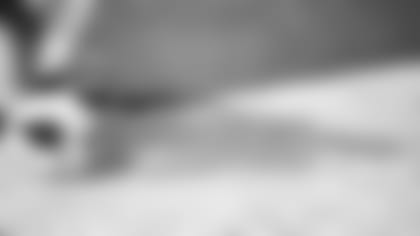 Kyzir White and D.J. Humphries shared another laugh while walking out to the coin toss. My go-to is to get a few snaps of them walking towards me, and then to let them walk by to capture the view from behind: