The play of Falcons rookie quarterback Matt Ryan (left) and Cardinals quarterback Kurt Warner will be crucial in Saturday's game.
The last time Kurt Warner played in the postseason – the Rams' Super Bowl loss to the Patriots after the 2001 season – Matt Ryan was in high school.
That fact illustrates the differences between the two starting quarterbacks for Saturday's Cardinals-Falcons Wild Card playoff game. But Warner isn't sure the gap in both age and experience will mean anything on the field.
"If I play better than him," Warner said, "maybe."
A rookie quarterback isn't usually a recipe for a deep trip through the playoffs,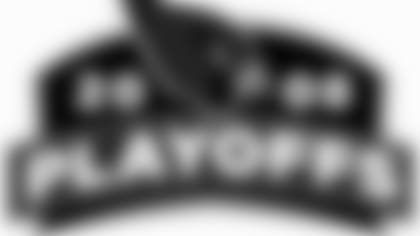 especially on the road. But Ryan, who was named the Associated Press' Offensive Rookie of the Year Tuesday, is apparently different.
"He has played so well, I don't know why you would expect anything different," Warner said. "I know everyone talks about, 'Well, he's a rookie, he's never been there before.' We have a whole bunch of people in the locker room that haven't been there before. With what he has done this year, you have to say, 'There is something different about this guy.' "
While Warner was considered a league MVP candidate much of the season, Ryan managed the Falcons' offense well enough that Atlanta turned in a stunning 11-5 record. His statistics were not anywhere near the same as Warner's – Ryan threw for 3,440 yards and 16 touchdowns along with 11 interceptions, while Warner finished with 4,583 yards, a franchise-record 30 touchdowns and 14 picks – but he was able to lean on the Falcons' impressive running game.
Now that the playoffs are here, Ryan doesn't expect anything to change.
"I haven't thought about (being a rookie) all year and don't plan on starting now," Ryan said.
Falcons coach Mike Smith said Ryan was polished before the team even drafted him. Ryan couldn't be kept out of the office in college, preferring to watch video, and his preparation reputation makes him sound a lot like the veteran starting for the Cards.
Smith said he expected Cardinals defensive coordinator Clancy Pendergast to have some mystery pressure packages ready for Ryan. That would be the conventional wisdom.
"A lot of times when you go against a rookie you think you can blitz him, rattle him a little bit," cornerback Rod Hood said. "(But) he doesn't get rattled."
That is what the Cardinals are counting on from Warner in their first playoff appearance in a decade, a season before Warner won a Super Bowl in 1999. Coach Ken Whisenhunt said Warner was a "calming influence" on a team that is in unfamiliar territory.
Then again, while Warner isn't in an unfamiliar place, the memories might be a little more fuzzy than he'd like, having sat on the sidelines for so long this time of year.
Warner first said a playoff appearance made him feel five years younger, before correcting himself to "maybe two years younger." His 37-year-old body has taken a beating while starting all 16 games, but it's been a fair price.
"I was dreaming a little bit the other day of the Arizona Cardinals in the Super Bowl," Warner said. "Just to have that possibility, it's exciting. That's what makes it easy to come to work and put in that extra time because there is no other feeling like that in the game of football. I feel good to be back in there and have a chance."
That opportunity is possible for both teams because of good quarterback play – rookie or not.
"I know this, as a defensive coach and a (former) defensive coordinator, it is very, very difficult to defense offenses when they have a (good) trigger man," Smith said. "That's what the NFL is all about."