Cardinals quarterback Kurt Warner loudly psyches up and congratulates his offensive line after Arizona's 14-play touchdown drive against the Falcons.
Well before kickoff Saturday, Adrian Wilson could tell the atmosphere at University of Phoenix Stadium.
The Pro Bowl safety noticed more electricity in the air, but that wasn?t that surprising. It was a playoff game, after all. But then he watched some of his teammates, especially postseason veterans like
Kurt Warner and Edgerrin James. ?Guys had that look in their eye,? Wilson said, after the Cards beat the Falcons, 30-24, to advance to the divisional round. ?That ?Eye of the Tiger? look, that glow. We knew those guys were going to be big.?
Suddenly, that switch was flipped.
You know the switch, the one that was mostly in the ?off? position over the season?s final month, the one that some players kept promising would be ?on? as soon as the playoffs started. The phrase ?Don?t worry? ? or at least, the implication of such ? was a popular theme.
The Cardinals didn?t play well (and yes, that?s an understatement) in a handful of games down the stretch. Most players assured anyone who would listen that it wouldn?t matter come the postseason.
?I don?t really think you take anything from those games,? defensive end Bertrand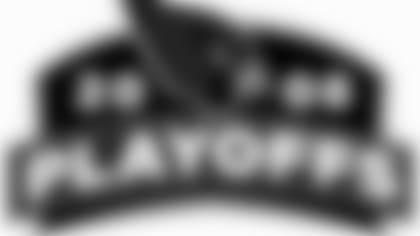 Berry said. ?Obviously, we just didn?t play well. We had to grow up as a team.?
So is that what happened to the Cards to give them their first playoff win since 1998? Is that how the switch flipped?
It may have been less about growing up and more about being put down.
Coach Ken Whisenhunt is fond of saying his team doesn?t handle success and compliments very well. That comes with a flip side ? the Cards seem to thrive on adversity and insults.
Coming into the game, the Falcons were ? deservedly ? national darlings, rising from the ashes of the Michael Vick/Bobby Petrino disaster to success behind men you can root for, like coach Mike Smith, quarterback Matt Ryan and running back Michael Turner. They were 11-5. And the Cards, of course, stumbled to the finish line.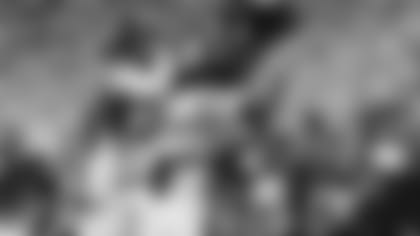 Receiver Larry Fitzgerald hauls in a touchdown catch on a first-quarter flea-flicker Saturday.
?Everybody said we wouldn?t have an opportunity to win this game,? Cardinals wide receiver Larry Fitzgerald said, ?and I don?t know why anyone would pick us.?
Logical. But irritating nonetheless.
?It?s hard not to see it and hear it when you?re one of four (playoff) games being played and everyone is taking a shot at you,? Whisenhunt said.
Whisenhunt noted that there were people who considered the Cardinals the worst playoff team ever, and it was a rallying point. One of the lightning rods came from a column in the Atlanta Journal-Constitution, which said the Falcons were ?blessed? by getting to travel to Arizona for the playoffs, ostensibly because it would be an easy win.
?There was a lot of talk in the paper from them about how it was a blessing for them to come out here, but it?s not sweet out here,? Wilson said.
None of the Falcons themselves were saying such things, but the source didn?t matter. If such disrespect drives the Cards going forward, they are in luck, because regardless of the opponent, they will likely be seen as a big underdog. That certainly holds true for the next game, which will either come in Carolina or in New York.
?I know next week (the media) won?t give us a chance ? and that?s cool,? defensive tackle Darnell Dockett said. There will be reasons for doubt. Anquan Boldin pulled his hamstring, and while the Cards? offense will be able to prepare in case he can?t go, the Cardinals are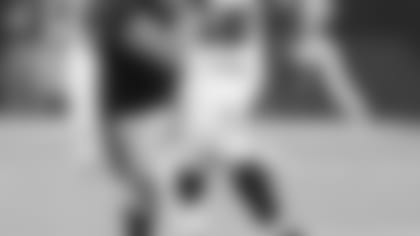 Tight end Stephen Spach hauls in his game-clinching catch Saturday.
simply a better team when he is on the field. There will be a road game somewhere in the East, and everyone knows how those have turned out thus far this season.
Those in the Cardinals? locker room, though, see Edgerrin James turning into a running threat the team hasn?t had all season. They see Fitzgerald making sick catches like his flea-flicker touchdown. They see someone like tight end Stephen Spach step forward to make the biggest catch of his career to nail down a win.
They also see that tried-and-true sports clich?, the one about us-against-the-world. The doubters probably aren?t going anywhere, and if that?s what truly flips the Cards? collective switch, it?s the best thing to happen to this team.
?It?s going to be the same thing next week and when we win that, it?ll be the week after that,? defensive end Antonio Smith said. ?It is motivation. It?s motivation to change the mindset of the NFL about the Arizona Cardinals.?