Getting production out of draft picks like Steve Breaston (15) and Ben Patrick (89) is a must financially for NFL teams like the Cardinals.
Eventually, it is the touchdowns and the yards and the sacks that determine the success of a draft class.
But such success is also determined through the math.
The salary cap is at $116 million for 2008. The players from the 2007 draft class – tackle Levi Brown, defensive tackle Alan Branch, return man Steve Breaston and tight end Ben Patrick – will make a total of $1.48 million in salary this season.
Their cap number will be slightly higher, adding in prorated bonus money. But the premise remains the same: all are expected to contribute, and will do so relatively cheaply.
"We must draft well and then develop and get the most out of our drafted players," general manager Rod Graves said. "Because there is just not enough money for everybody."
The Cardinals' philosophy is to keep a core of about 12 to 15 players and work the rest of the roster around the salary cap. While the "core" is reevaluated yearly to [
](http://www.azcardinals.com/news/draft08.php)take into account changes in production with a player and its correspondence to each players' salary, it will always take up a huge part of the cap.
For every new deal that goes to a Larry Fitzgerald or a potential new deal for a Karlos Dansby or Anquan Boldin, the roster is affected. Graves said that there are years where the core group of players can take up to around 75 percent of the salary cap.
It's not unique to the Cardinals, and it's a reason the one place teams would rather not draft is the top 10, thanks to the heavy investment in those rookies.
"Other than the top (picks), 90 percent of these guys are making minimum and working off of low bonuses and they basically have to prove their worth in the league," said Cardinals director of college scouting Steve Keim.
On a more basic level, said ESPN draft analyst Mel Kiper, "For me, it's all about motivation. Where do you get your motivated workforce from? It's not free agency."
Hearing the name Lyle Sendlein multiple times around the Cards' complex this time of year is no mistake. Sendlein is the ultimate example of such cheap labor – not only did he cost little in real money as an undrafted rookie, but the Cards didn't even burn a draft pick to get him.
If Nick Leckey hadn't gotten hurt early in training camp, Sendlein might not have had enough chances to prove himself.
Then again, the Cards – like many teams – are always looking for such affordable tradeoffs.
"You sort out the team the way it has to be," coach Ken Whisenhunt said. "You have your high paid players, then you have your core of veterans. They are affected by how much money you are paying the Pro-Bowl types.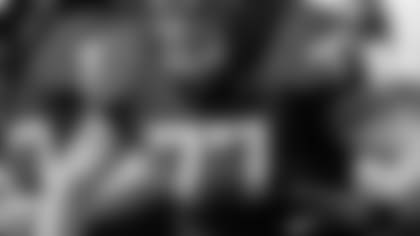 "We have a number of spots we want to fill with veterans and then a number of positions we want to fill with drafted guys. Those numbers in each category will fluctuate each year based on what guys are making. It's definitely a balancing act."
The balance isn't just with which players to keep and which players to jettison. It also comes with the rookies that happen to blossom.
The Cardinals began making public their desire to restructure Anquan Boldin's rookie contract before his rookie season was even over. Eventually, Boldin got a new deal with two years left on that pact.
It was unusual – Boldin's agent, Drew Rosenhaus, even noted such at the time – because having good young players at decent prices are how a successful team must build itself.
"Your best deals are typically your rookie deals," Graves said. "So you need to be in a position of living with those as long as you can.
"One of my concerns is that, while we have an eye toward (re-doing) deals early, you don't want to do them too early because you lose the value those deals have toward managing your overall salary cap."
This article has been reproduced in a new format and may be missing content or contain faulty links. Please use the Contact Us link in our site footer to report an issue.