After
the Cardinals traded for him a week ago, running back Adrian Peterson was adamant he still had plenty of gas left in the tank. The 32-year-old wasted no time showing it, accumulating 54 rushing yards on the first drive in Sunday's 38-33 win over the Buccaneers. Peterson punctuated the series with a 27-yard touchdown to give the Cardinals a lead they would never relinquish. Peterson, left tackle D.J. Humphries and wide receiver Jaron Brown broke down the play in this week's edition of Cardinals Film Room.
The situation: The Cardinals had a first-and-10 at the Tampa Bay 27 with 12 minutes left in the first quarter of a scoreless game.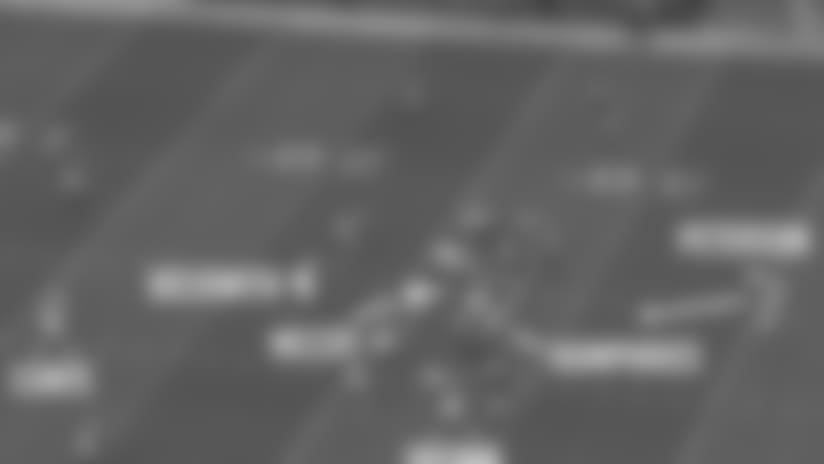 Humphries and left guard Alex Boone plan to attack Buccaneers defensive tackle Gerald McCoy: "What we were trying to do was double team the three-technique and get to (linebacker Kendell Beckwith). Crash that down so the crease is right there."
Brown has his eye on safety Chris Conte: "That's my assignment. The Most Dangerous Man. MDM. The safety happened to come down and I had to make the play."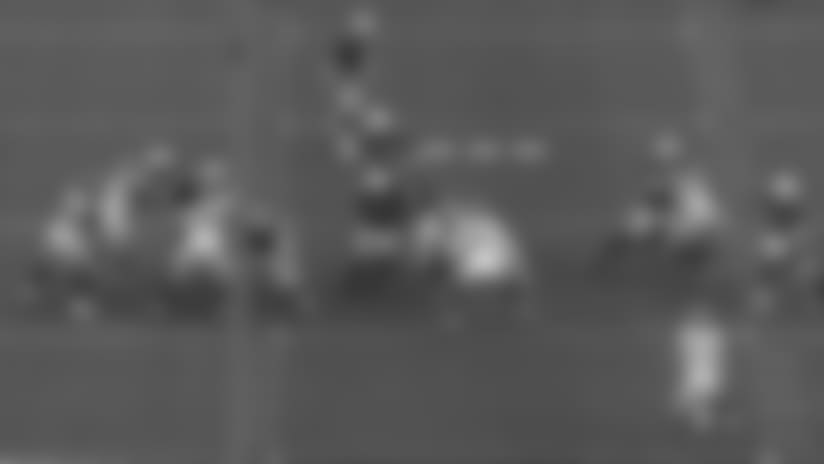 After starting left, Peterson jump-cuts to his right to avoid Beckwith:"My job is to press the front side. I saw this 'Mike' (linebacker) playing on the top, which brought me back underneath."
Humphries tries to wall off a new lane for Peterson: "He was going to take this one (to his left), but me and Boone kind of got turned because (McCoy) jumped the snap on us. So we decided we'd rather take this three-technique (McCoy) rather than getting to (Beckwith)."
Brown flies in to help, like he's been doing for years: "My high school ran the wishbone, so I was doing a lot of blocking. It's nothing new to me."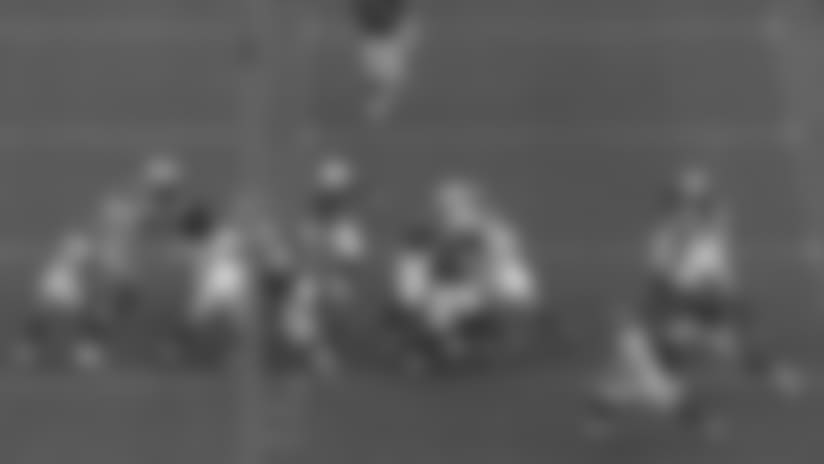 Humphries' new plan works: "The linebacker committed to that side. Boone was able to seal it off, and A.Q. (Shipley) and Earl (Watford) had (defensive tackle Sealver Siliga) locked up over here, so he had a solid crease."
Peterson no longer has to worry about Beckwith: "He couldn't meet me. It allowed Boone to go up and hit him, so I was able to come back across."
Brown tracks Conte: "You want to try to move him out of the way. The most important thing is to make sure he doesn't come down and crack down on Adrian untouched. That's the most important thing, to affect him. It doesn't take much for A.P. to get around him. Any movement helps."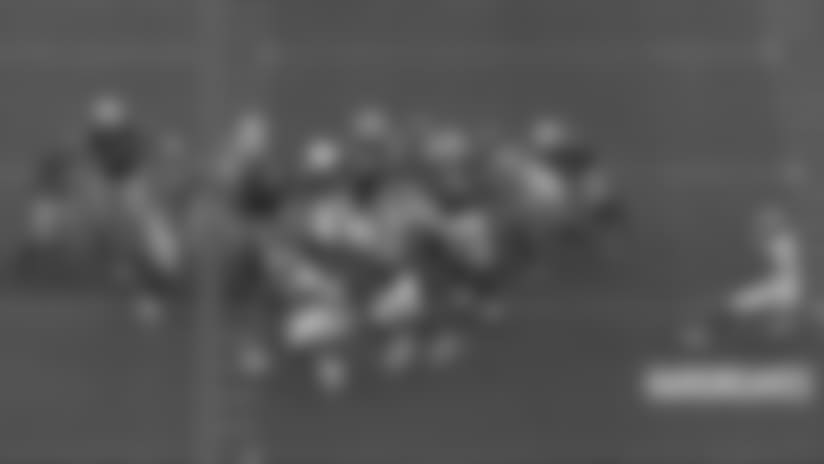 Humphries knows Peterson found the lane: "He jumped over my leg, and I felt him touch me. So I looked to the side, and I could see him taking off."
Peterson appreciates the blocking: "Great block by (Brown). It pushed him by the hole, which allowed me to escape. Great double-team blocks. These guys did a great job."
Humphries hopes an offensive line that has struggled this season can repeat this crease: "If it looks like that, he's going to make something happen."
Peterson believes cornerback Vernon Hargreaves is the last Buccaneers defender with a chance to stop him: "At this point I'm coming through. I'm seeing (Brown's) block, and I already know where (Hargreaves) is, his position, and I know he's not shooting over. I don't know if he couldn't see me or what it was. I was looking at him, getting ready to try to give him a stiff-arm."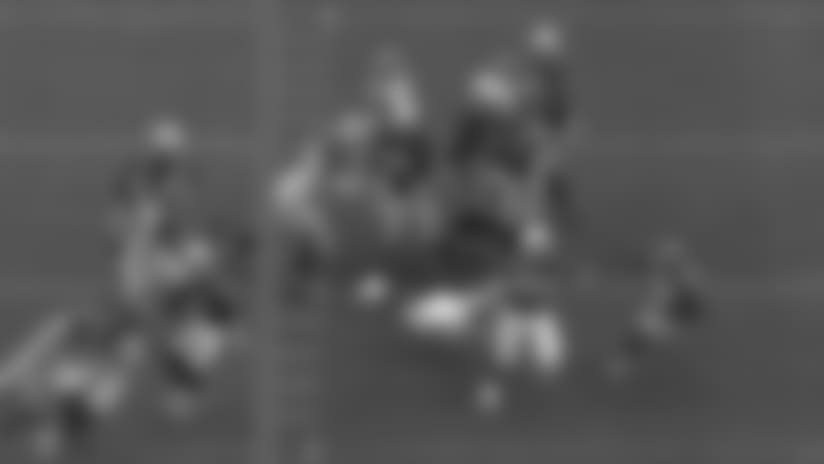 With Hargreaves out of the picture, linebacker Lavonte David lunges for the last-ditch attempt on Peterson: "I didn't feel him at all. I'm coming through the hole and my eyes are on the end zone."
Humphries knew Peterson wouldn't go down easily: "Arm tackles don't work, unless you get those shoe strings. You have to tackle him."
Peterson's mind goes elsewhere as he cruises for the score: "I was like, 'That's one.' The reason I say that is because my son is playing flag football and he scored two touchdowns on Friday, so right now I think his total is six touchdowns. He was like 'Hey, Dad, how many touchdowns do you have?' I said, 'I don't got none, but I'm going to catch up with you.' So, I'm about four behind now."
Brown felt a spark from Peterson's determined running on the series: "Pure energy. The first few touches he got were electrifying."