!The Vikings had the most memorable kickoff return on Sunday when Cordarrelle Patterson ran 104 yards for a touchdown, but the Cardinals had a nice one of their own earlier in the game. Brittan Golden fielded a short boot and returned it 49 yards to start the offense in Minnesota territory. The kick return unit has struggled this season, so the players were happy to see some success. Golden, defensive tackle Josh Mauro and linebacker Kareem Martin dissected their roles on the play in this week's Cardinals Film Room.
The situation: The Cardinals were receiving a kickoff following a Vikings touchdown, trailing 13-10 with 7:16 left in the second quarter.
The return starts precariously as Golden doesn't wave Andre Ellington away from the kick: "The balls he were kicking, they were ugly. They were knuckling and a lot of them fell into the middle. I didn't communicate very well and I got to the point where I figured, I may as well try and get it because I don't want it to hit the ground. We were both looking at it, so I just went to grab it. I'm supposed to make the call, but I did a terrible job of communicating."
The return goes left, but Mauro and the other blockers don't want to give that away: "We're trying to disguise the look a little bit, maybe confuse the guys on kickoff as to who is blocking who, or who is getting doubled or viced, or whatever. Right here, most of us are trying to either bluff or just get our man identified and ready to block."
Martin eyes the Vikings' kick coverage team: "Early on, they were trying to hide their safeties within their group, and the biggest thing for us was identifying those safeties. Once we identified that, you've got your matchup. Everybody is basically just man-to-man. Block your man, and good things will happen."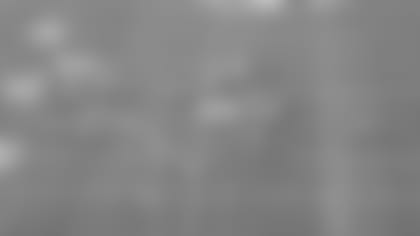 Golden deduces his best path: "When I caught it, I tried to find all the fullbacks. We've got Kareem, Josh, Evan (Boehm) and Hakeem (Valles). I looked up and I saw Kareem had that one, and Hakeem had that one, and Evan and Josh both got their guys out of the way. I saw that once Kareem had him on the outside, there would be a slight hole there, so I just tried to hit it."
Mauro improvises: "Ideally I would like to seal (linebacker Kentrell Brothers) inside, but he fought so far to jump back outside that I was able to use his own momentum against him and push him out that way.
Martin makes his block as the return sets up: "We're going to block out, and they're going to block in, so we're running right up this tunnel right here. He's got an easy tunnel."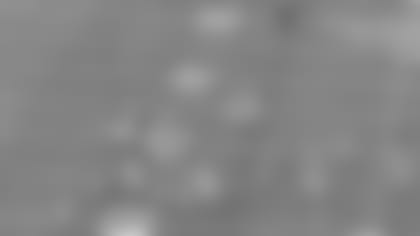 Mauro sees a nice wall of blockers: "This is pretty ideal. You've got two seals, a double team, one-on-one with a kicker. That's how you want it set up."
Golden hits the crease: "I just try to find the easiest hole to get through. Once I got around them I saw the kicker."
Martin does his job and sees Golden fly past: "The crowd's not giving me any reaction, and then I see Britt run by me. It's like, 'Oh, we've got something special going here.'"
Golden stiff-arms Kai Forbath: "I was OK with my chances against the kicker."
Mauro loves the execution: "Blocking on kickoff is tough, man. These guys are coming with a full head of steam, 50 yards down the field, and they've got 52½ yards of grass to make a move on you. And you can't see the returner, they can. It's not very (easy) for the blockers to know where to block a guy, specifically, as the return is unfolding, because it's not always going to be like it is on paper."
Martin says there is more than meets the eye on returns: "It's technical. (Special teams coach Amos Jones) has certain yard lines where he wants things done at, just so that the levels are correct. It's a lot of technique. When people think of special teams they think, 'Oh, it's just go down there" but there's a lot of technique that goes into it, almost moreso than offense or defense. There's so much open field that you've got to hold your guy off for a longer period of time."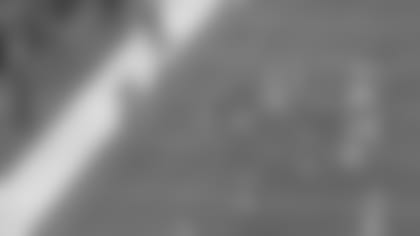 Golden is ruled out at the Minnesota 48: "I didn't step out, but that's football. It's going to happen."
Mauro was happy to set up the offense after early-season struggles on kick returns: "A lot of the times, looking back on tape, it's literally one or two blocks of the 10 guys that are blocking for the returner. It can either get the thing going or set it back. It was amazing to have a ball returned for significant yardage, because it had been probably since Week 2 last year in Chicago (a David Johnson touchdown) that we had a big one."
Martin hopes the success can be repeated: "When you get one like that, it builds the confidence. We got this plus-50, and the next goal now is to get it into the end zone. We see now what we can do when everybody does their job."