The !Cardinals' offense couldn't convert in the red zone on Sunday, which led to a 20-15 loss to the Redskins. The defense did everything it could to keep the game close, allowing only 218 yards of total offense. One shining defensive play came late in the third quarter when linebacker Kareem Martin and defensive lineman Frostee Rucked snuffed out an end-around and forced Washington wide receiver Josh Doctson into a 14-yard loss. Martin and Rucker explain what they saw on that snap in this week's edition of Cardinals Film Room.
The situation: Washington had a first-and-10 from its 32 with 1:45 remaining in the third quarter, leading 17-12.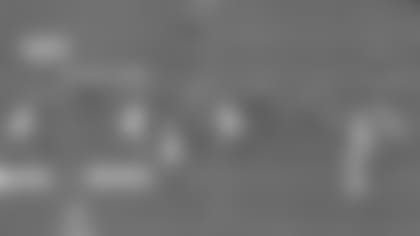 Rucker is ready for a run on first down: "Throughout the week they had two different plays. They could run it closed, meaning where the tight end (Vernon Davis) was, or open. We were thinking the tight end was going to come this way (across the formation)."
Davis' positioning helps tip Martin off: "I kind of know what's coming. The tight end, he was a little bit deeper, so you're expecting him to potentially go back across the formation, either go behind the line or try to scoot me out, which is kind of what he tried to do."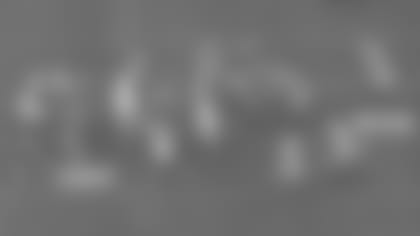 Martin doesn't pursue because he believes the play is coming back his way: "I could tell by the way (Davis) was blocking me, I could kind of smell (what was coming). He wasn't trying to cut me out, and he wasn't trying to force me down there. He was trying to roll back out. I had my hand on the tackle (Brandon Scherff) there. That's a (bootleg) read for us. Whenever you feel that, you get back out. I could see the quarterback turn his back, so at this point I'm thinking it's a boot. I hadn't seen (Doctson) yet."
Rucker makes a quick decision: "When (Scherff) opened up, I knew right away, no offensive lineman ever opens up and lets you have the inside. So for me, it's like, just get vertical. I saw the mesh point. I saw (the handoff) happen."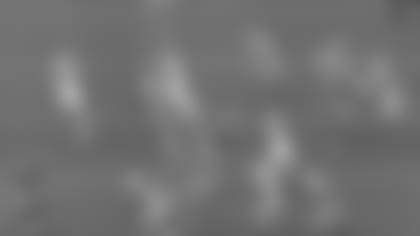 Martin goes wide: "He was coming with a lot of heat and Frostee shot his shot and made him bubble a little bit more. With that bubble, I'm starting to take my angle, knowing he's going to have speed on me since he's coming across the formation."
Rucker shoots up the field: "My whole thing is to try to cut him off. I'm a little bit behind because of his speed, and where I am in my angle, because football is a game of angles. Kareem took the proper one to cut him off. I just tried to make him bow or make the tackle fast as I can right here."
Martin is in the right spot because he wasn't fooled early in the play: "They're hoping you play really hard down the line of scrimmage, or your eyes get a little haywire. The guy who's going to be running is going to be a lot faster than the guy on the end of the line, so they figure if you stop your feet for one second, he's going to get around you."
Rucker doesn't make the tackle but affects Doctson's path: "He bowed a little bit, and that gave Kareem more of an opportunity to make the play."
Martin tracks Doctson: "At this point, I don't know what's behind me. I don't know who fell for the boot. And I know on a reverse, especially when the tight end got out, I knew they'd have at least our corner (Tyrann Mathieu blocked). I'd have to be hoping that our guys were flowing. In the picture you can see Josh (Bynes) beat the lineman, so I wasn't the last line of defense, but in my head I had to make that tackle." Martin brings down Doctson for the big loss: "I am way more off-balance than he was, so it almost felt like he was going to be able to push off me. On the film, I'm wrangling him down, kind of making as much movement as possible to get him down. I was able to get a little firmer grip once I was able to get my second foot in the ground."
Rucker was happy with the result, but knows an element of good fortune played a role: "Sometimes on gadget plays you get lucky. We all ran this way. They could have run a screen (to running back Samaje Perine) that way. It's the luck of what you see. You shoot your shot and he actually handed it off, so I was trying to give all-out effort. We were able to make a play. It wasn't enough, but it was good at the moment."