The Cardinals! looked discombobulated for most of Sunday's 33-18 loss to the Bills. Despite this, they had a golden shot to cut the deficit to a touchdown midway through the fourth quarter. Safety Tyrann Mathieu did a terrific job of diagnosing a triple-option run and forced a fumble on a pitch by Bills quarterback Tyrod Taylor. He was a clean scoop away from a long touchdown return, but missed three times as the ball squirted out of bounds. Mathieu, coach Bruce Arians and linebacker Markus Golden broke down the big play that wasn't in this week's Cardinals Film Room.
The situation: The Bills had a first-and-10 from the Arizona 33 with 8:44 left in the fourth quarter, leading 30-16.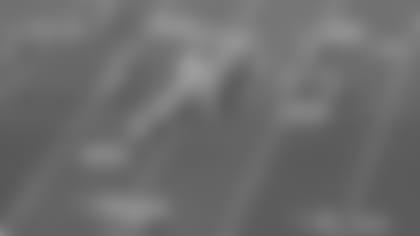 Mathieu freelances before the play, flying up to the line of scrimmage: "Obviously they ran that play a couple of times. Earlier in the game when they ran it (for a 49-yard gain by Taylor), I actually wasn't in the game. I wasn't even necessarily supposed to be right there, but I was just playing football. I realized it was run when the tight end came back and I saw the receiver (Robert Woods) motion into the backfield."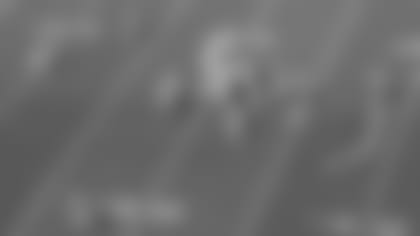 Mathieu must decide how to handle the two-pronged option: "My initial reaction was to just get to the quarterback as quick as possible and have him make a bad decision, rather than me try to make the decision to take the pitch guy or the quarterback."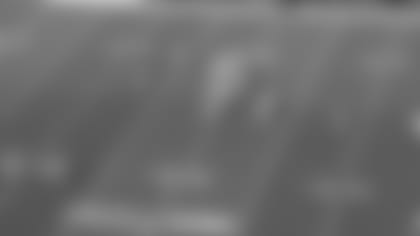 Mathieu attacks Taylor and bats the ball as it is pitched: "I've got the pitch, so I should really be on (Woods). I was just playing football. If anything, you don't want to give ground. My idea was to close it as quick as possible and have him make a bad decision. It's just reaction. A lot of football plays are you just reacting."
Arians was happy to see the Honey Badger emerge for the first time since his return from a torn ACL: "That's what Tyrann does. A great play. It was really nice to see it because it looked like Tyrann again."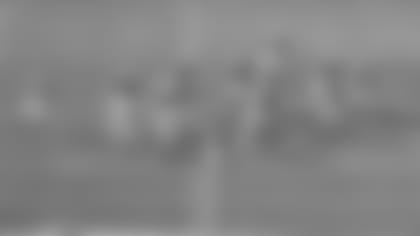 Golden watches Mathieu approach the fumble: "I was ready to take off and start blocking. If Ty is in that position and the ball's right there, it's going to be a touchdown, so I was ready to start running."
But Mathieu bobbles his first chance: "I've been making that play since I was five years old. It's kind of like Fitz on those diving catches – you just expect to come down with it. Even in that situation, I'm not really even looking the ball in. I'm just feeling for it because I've done it so many times. And so many times the ball ended up in my hands. Rarely have I ever kicked it out of bounds. It was, like, pitiful."
If Mathieu fields it cleanly the second time, he still only has Woods to beat: "I wasn't even looking at (the rest of the field). I wasn't anticipating that. I was just really going to get as many yards as I can. In retrospect I would have dove on it the first time."
Golden likes the aggressiveness: "You've got to take a chance. That's how he became the player he is. He's a living legend because he's made these types of plays consistently. Even if there were a lot of people around him, I'd take those chances on him picking the ball up and scoring a touchdown."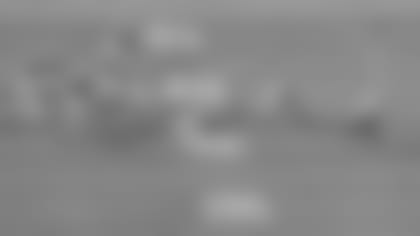 Golden watches the last muff from a few feet away: "It was real tough. After a while, as he started scooping, I thought it was going to bounce all over the place, so I was ready to scoop it and score. When it went of bounds, of course you're emotional. But at the end of the day, if anybody's going to make that play but it doesn't work out, you'd rather it be him, because he's made so many of them."
Mathieu watches his chance disappear: "At this point I'm like, 'Come on, get the ball.' And then when I finally reached down and I thought I had it, then my foot hit it. I was like, 'Oh my goodness.' Nothing was going our way that day. You just get into situations where you try to force it. Even when plays are right in front of you, you still try to force it. I think that was the perfect example of me just trying too hard. I ain't made a play since last December. You can imagine my emotions when I see a football on the ground."