THE oldest of four siblings in Mexia, Texas, Kelvin Beachum grew up in a family hovering around the national poverty level.
His father, Kelvin Beachum Sr., worked on cars for a living. His mother, Culetta, worked for Mexia State School in Limestone County.
The family didn't have a lot of money, but Kelvin Jr. never knew their situation since his parents shielded him from that reality. More importantly, Beachum's parents -- even if they had to struggle financially -- made sure their children understood the importance of helping others.
All these years later, Beachum is a decade into his NFL career, including the last two seasons with the Cardinals. The right tackle signed a two-year contract extension with the organization in March, bringing with it further financial security his family never dreamed about.
But in those 10 years Beachum has never failed to put into motion his parents' lessons of giving back. Beachum was named the Cardinals' Walter Payton Man of the Year on Tuesday -- he will now be one of 32 players vying to become the NFL's Man of the Year -- but such an honor is merely a detail in a life built on such service.
"I think it starts from my childhood," Beachum said. "It starts from having great parents. They showed me how to give back. We didn't have a lot, but we did have excess and leftover – and we gave it back to the community.
"My faith is what starts it. That's foundational, honestly. Without it, I would not have the heart or mind to do any of this. It takes a mindset to go beyond and above your call for just showing up and being a ballplayer. I think all those things are essential."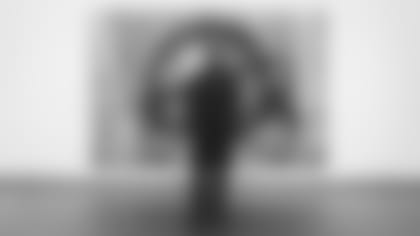 BEACHUM was playing for the Jets a few years ago when a water crisis developed in New Jersey, where the Jets are based.
"You had the infrastructure bill that just passed, and we had poor access to clean water there in New Jersey – not too far from where our facility was – and not too far from where the stadium was," Beachum said. "That was impactful, being able to go into some of the houses of folks that didn't have access to water, being able to serve some of the people who didn't have access to water was something that really hit home."
Beachum has played an active role in getting the word out about the clean water crisis, including writing about it on CNN's website. According to lifewater.org, 784 million people worldwide lack access to essential water. More people than that pass away from using unclean water.
In the summer of 2016, Beachum visited Honduras, a country in Central America that lacked access to clean water resources. With his help, World Vision is looking to change that. The organization announced its mission to deliver access to clean water to all World Vision program areas in Rwanda by the end of 2022 and to everyone, everywhere we work by 2030 — a total of 50 million people.
"It's great to be able to help people," Beachum said. "It's great to be able to see the impact that you can make on someone's life and someone's day when you're able to give them something that they may not otherwise have.
"It's all about what you choose to do with your time. This is what I choose to do with mine."
World Vision Senior Relations Manager Brian Duss said in a world where many broadcast kind acts for recognition from others, Beachum's actions and consistent dedication are genuine.
"He has a very holistic view of how to work with kids and how to work with communities, both here in the U.S. and some of the other organizations he volunteers with," Duss said. "With the US, he sees how we do holistic development. And we see there are building blocks -- for example, clean water.
"If you're sick of dirty water, you can't walk to school. If you don't have access to water, you can't grow the food you need for your family to be healthy. So, I love what he's been doing there. And he sees how that all works together to build strong communities."
The pandemic forced World Vision and Beachum to cancel a trip to Uganda. But Beachum paid for two clean water wells out of his own pocket, $30,000 total, and helped raise money for a third well.
"He does it all the time," Duss said. "Whether people are paying attention or not, he's always doing community stuff. He's been an excellent partner because it's not just a one-and-done. It's been a consistent service, which I respect."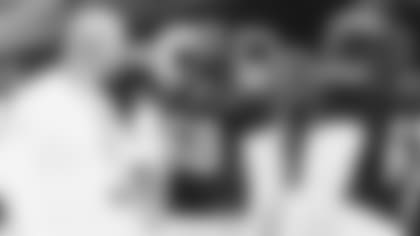 THE Steelers made Beachum a seventh-round pick in 2012, and he carved out an impressive pro career from there.
Four years in Pittsburgh, one in Jacksonville and three with the Jets before signing with the Cardinals as a free agent in 2020, and regardless of what uniform he wore, his heart to help others always followed.
It's one of the reasons Cardinals owner Michael Bidwill wanted Beachum a part of his organization. Bidwill had known Beachum from working on the NFL's social justice committee -- a group of five players and five owners who teamed up to promote justice reform, improve police-community relations, and other social issues.
On the field, Beachum was one of the better offensive linemen in the NFL – finishing third among tackles with a 94 percent pass-block win rate his final season with the Jets. Off the field, Beachum's high-character personality was well-documented.
"We like to focus on not just players, but people that care about the community," Bidwill said. "It's an area of focus I've spoken to (general manager) Steve Keim about many times. We emphasize high-character players who will be great in the locker room and the fourth quarter when we all need to pull together.
"That translates to people with a desire to impact our community. To use their platform of the National Football League and celebrity status for the betterment of people that may be less fortunate. There are very few players drafted in the seventh round and develop into such tremendous players on the field while being a tremendous individual off the field. That's a reason why he's on national television commercials, because of what he does in the community and for being a darn good football player."
Through Week 13 this season, Beachum has allowed just one sack in 582 offensive snaps played.
Outside of helping the Cardinals produce the best record in the NFL, his impact off the field has continued.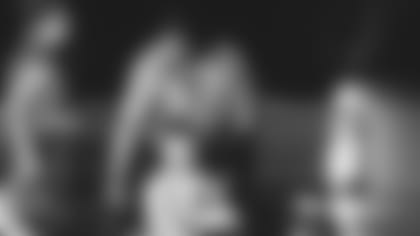 LAST month, Beachum teamed with fellow Cardinal Dennis Gardeck for a holiday food distribution for families at the Eisenhower Center for Innovation, as well as donating between 40-50 pieces of technology to underserved Arizona schools through The Digital Divide Donation.
Beachum recalls participating in similar acts of kindness at Mexia High School and Southern Methodist University. The only difference now is the NFL provides a bigger platform and greater wealth in his changing the world quest.
"I was a kid who benefited from federal feeding programs, and now I am blessed to have a platform and resources to pour blessings to others," Beachum said. "I want to inspire giving that shows Christ's love – so parents don't have to make the tough choice between electricity and dinner for their kids."
The NFL's Inspire Change Initiate – which supports African American History Education in Schools by changing how African American history is taught by establishing an advanced African American History program in 175 high-destitution regions – displayed another component featuring another Beachum in October for the work he does for "Kelvin Konnects."
Beachum aims to help minorities in the Dallas metropolitan area to help produce careers within the Science, Technology, Engineering, Arts, and Mathematics fields.
He is always looking for further opportunity. He met the president and CEO of the Central Texas Food Bank, Derrick Chubbs, in 2017. Soon after, he became its first ambassador-at-large and helped with a $50,000 matching gift challenge on Giving Tuesday.
"I love the role model that he is," Chubbs said. "He is committed to helping others, and it's just not something that he's doing in passing because it's famous for the moment. I think he just never forgot where he came from, no matter how big or how successful he became.
"He's committed to the community, where he grew up, and his family. He's determined to make life better for people around the world."