Emanuel Golden's room was the longest – and Emanuel was the big brother, too – so that was what the Golden brothers deemed "the football room."
The neighborhood in which the Goldens grew up in on the west side of St. Louis wasn't the best. Mom didn't want her sons going outside after dark. So Emanuel would move his bedroom furniture into the hallway, and little brothers Sherman and Markus would go at it. Touching the far wall was the touchdown.
"We used to go at it, hours at a time," said Markus Golden, who eventually morphed into a defensive end for the Cardinals. "They were great big brothers."
Markus and Sherman would battle until Emanuel wanted in, and then the smaller-but-stronger older brother took on his siblings.
"It was a lot of holes in the walls," Sherman Golden said with a chuckle. "Emanuel covered them, hung posters up. My mom didn't find out about them until it was time to move."
All the Goldens wanted to do was compete. Markus Golden still thirsts for that, even playing for a team that has struggled this season to a 2-6 record. He is coming off his best game since returning from a torn ACL last year, and this weekend Golden gets a chance to play in front of his brothers and a bunch of other friends and family with a close-to-home visit to the Kansas City Chiefs.
Golden had a sack last week against the 49ers and had a couple of impressive chase-from-behind tackles on running plays, plays that showed he has regained much of his explosion pre-knee injury. But it was his enthusiasm that added to the Cardinals nearly as much, an intangible coach Steve Wilks has been counting on since arriving.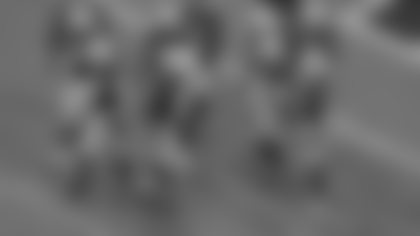 On a key third-down play in the fourth quarter, Golden implored the State Farm Stadium crowd – and, by extension, his teammates – to get hyped up, waving his arms and bouncing up and down. Safety Antoine Bethea made the tackle to force a field goal, keeping it a two-score game and setting the stage for the Cardinals to eventually rally for a win.
"As a kid, I used to be so hype playing football, and then after I used to be, not embarrassed, but like, 'Dang, why was I acting that crazy?' " Golden said. "Then it was like, I accepted it. I loved playing ball, I loved to compete.
"I get it from my big brothers. My whole life I had to compete against them, no matter what it was. If you wanted to beat them, you have to bring energy and keep going at them, because they wouldn't take it easy."
Sherman Golden recalled a time in high school when Markus was brought up to varsity as a freshman. Practice was supposed to end about 15 minutes after Markus managed to sack the quarterback. The coach ordered the offense to re-run the play, except Sherman – a senior -- jumped in on the line to face up with Markus.
"I pancaked him the next play," Sherman said, leading the two to force the play to be run over and over – one getting the better of the other, and then it'd flip – for so long until the coach called their mother to get her kids to finally go home.
That's why the last year gnawed at Markus Golden so much. After tearing up his knee, it wasn't the comeback that grated on him. Golden's upbeat attitude in all situations helped there. But missing time? Falling "behind" the other players in his draft class? That didn't sit well.
"It's a sport you have to be out there playing to build your résumé, build your name," Golden said. " 'Golden' means a lot to me."
Getting a chance to play live in front of that family and his fans from home – Golden attended the University of Missouri – is what he is thinking about this week. No longer is it his rebuilt knee, nor even his impending free-agent status after the season.
His contract may not immediately be what he first wished for as a second deal coming off the knee surgery, but Golden said he's always been one to play the game first believing the money would follow. That's the thought process that got him to the NFL in the first place, and why he earned raves from the coaches long before he was actually practicing on a daily basis.
"He is super intense and brings that element to our defense," defensive coordinator Al Holcomb said. "He's a perfectionist. He wants to do everything the right way."
Competitors always move in that direction, whether it's banging into walls in battles against your brothers, or hyping up the crowd before a third down in the red zone.
"I just feel like that's how you are supposed to be when you are playing football," Golden said.