Joe Bugel, the longtime NFL offensive line guru who served as the Cardinals' head coach from 1990-93, died Sunday at the age of 80.
In Bugel's four seasons at the helm of the then-Phoenix Cardinals, the team had a 20-44 record, although he was 7-9 in his final season before being fired.
"Joe Bugel impacted so many people in his 80 years of life and nearly 50 coaching football," Cardinals owner Michael Bidwill said in a statement. "Our hearts go out to every one of them but especially to his wife Brenda and the entire Bugel family. His accomplishments as one of our sport's truly legendary coaches speak for themselves. But the first thing I think of is how he lived his life and the kind of quality human being Joe Bugel was. We join all of those who today celebrate his remarkable life & mourn his passing."
Bugel spent two separate stints coaching the offensive line for Washington, including the famous tenure of the "Hogs" in the 1980s. Bugel presented his former player, Russ Grimm, into the Hall of Fame in 2010 with Grimm the Cardinals' offensive line coach at the time.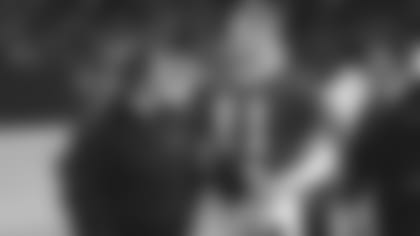 It was Bugel's first go-round in Washington that earned him the job in Phoenix. In 1990, second-year quarterback Timm Rosenbach took over behind center and provided hope at the position despite the Cards' finishing with a 5-11 record in Bugel's first season. But Rosenbach wrecked his knee before the 1991 season and was never able to return to form.
Quarterback instability hurt the team. Then-owner Bill Bidwill said he needed a playoff team in 1993, and while the Cardinals won four of their last five, Bugel was let go with a year left on his contract.
Bugel spent 15 more years coaching in the NFL, including one -- 1997 -- as head coach of the Raiders. He retired after a second time in Washington following the 2009 season.