Dedicated, loving, and spunky…that's me!
When I set my mind to a goal,
I stick with my dream until I achieve it. That's what I did in preparation for the 2008 Cardinals Cheerleader tryouts, as well as for many other goals in my life.
I moved from Michigan to the Phoenix area last year to attend Arizona State University as a Sports Broadcasting major, and I set a few good goals for myself; do well in school, make new friends, and audition for the Cards Cheer Team. Well here I am a year later, and I can certainly say that I achieved each of those goals!
Being a rookie on the team this year, I have already grown in so many ways as a dancer, a teammate, and an individual. I am so blessed for the talents that God has given me, and I thank him every day for his love.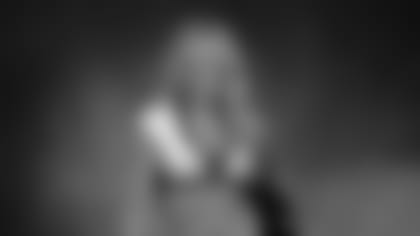 My dancing has taken me many places in life, but nowhere like that of the Cardinals Cheerleading Team. I love dancing for thousands of fans at the games, and being able to meet so many wonderful people within the state of Arizona!
There's nothing quite like being a Cardinals Cheerleader, and I'm thrilled to be a part of the team with so many talented, intelligent women! I look forward to seeing you at the games!!! God Bless!...and Go Cards!!!!!