The Cardinals use a spread offense sometimes, but for the most part, NFL teams have to figure out how "spread" players in college will translate to the pros.
The job is simply more difficult. Steve Keim is blunt on that issue.
Keim, the Cardinals? director of player personnel, knows the proliferation of spread offenses in college football has changed his job and the job of the scouts he oversees. There are few positions that aren?t affected when one or both teams play a game in a wide-open, four-wide receiver set and the quarterback sitting in the shotgun formation.
Offensively, linemen block differently. Running backs take the handoff differently. The quarterback doesn?t get use to taking snaps under center, or get the proper drop-back footwork. On defense, the angles have changed and the physical nature of the game is lessened to a degree.
?You may have watched two or three tapes (of a player) before, and now you have to watch five or six,? Keim said. ?There are many things at many positions that make it more difficult but you have to project and that?s just part of the business.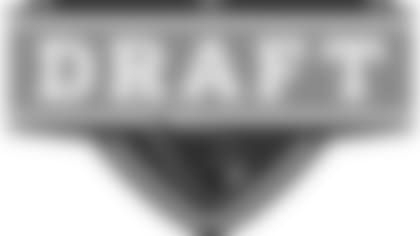 ](http://www.azcardinals.com/news/draft09.php) You can?t use that as a crutch.?
That doesn?t mean teams shouldn?t, or won?t, be wary. With the value in draft picks ? save for the high first-rounders, teams are built on the relatively cheap contracts of the other draft choices ? busts always leave a mark.
Players involved in spread offenses in college, not surprisingly, believe they can make the transition to the NFL. But they also understand there will be a certain learning curve.
?I wouldn't necessary say it hurts me, but it leaves the scouts or whoever is watching film possibly wondering,? Missouri tight end Chase Coffman said. ?Until I show them or they see I'm willing to learn and do whatever it takes to get into that position and be the best I can, the spread definitely leaves some questions.?
Oregon center/guard Max Unger said the offense he played in was ?night and day from a pro-style offense.? That was driven home to him when he played in the Senior Bowl and was coached by the Cincinnati Bengals staff. Suddenly, the quarterback was under center.
?You?d be surprised how different that is,? Unger said. ?It will take time like anything else.
?But I?m not worried. I realized what it was all about. It?s practice. It?s a different mindset. Once you get the steps down and have some rehearsed situations, you?ll be OK.?
Cardinals coach Ken Whisenhunt said one of the reasons it is harder to find good tight ends in the draft is because of the spread formations, where tight ends are asked to catch the ball more and flex out wide. Given that college teams can only practice so many hours a week ? and with the spread focus on the passing game ? other parts of the game are going to suffer.
Besides, offensively, flashy pass offenses tend to generate big numbers and make it easier to recruit players than some grind-it-out offense. That doesn?t work in the NFL, although the Cards do run their share of spread looks with Kurt Warner at quarterback.
On defense, Keim and scouts must try and figure out, for instance, how a middle linebacker plays without as many isolation plays against blockers, or how a defender can do reading more conventional plays when the spread is often about misdirection.
?It does change the whole evaluation process,? Steelers director of football operations Kevin Colbert said. ?It makes it more difficult, but the colleges have to worry about what they need to do to win games and we have to worry about making correct decisions based on that.?
---
Contact Darren Urban at askdarren@cardinals.nfl.net. Posted 4/17/09.