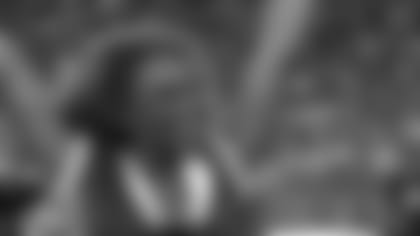 My name is Kalani and this is my fourth year as a Cardinals Cheerleader. I cheered a few seasons ago prior to the 2010 season, and I absolutely love and miss the fan interaction. I am honored to be a part of the Cardinal Family once again this year. We have been preparing and practicing for all you throughout the summer, and now the season is here, and we are ready for game day action and football wins!
Being a cheerleader has been one of my passions throughout life; I started dance at a young age and in high school was on the Varsity Pom team for 3 years. I then concentrated on my studies at Arizona State University in Global Business and technology and the pom poms were retired until after college.  With a two bachelor degrees under my educational belt, and a career in the IP technology field, I was provided the opportunity to perform and cheer for the Arizona Cardinals.  What a life growing experience!!  I enjoy building new relationships with a group of awesome, talented women who also have a passion for dance performance and interacting with fans, it has been an honored blessing.
Outside of dancing, my other two passions are business and personal development/life coaching.  I am currently working with a innovative video cloud computing technology firm called Iveda Solutions, which provides video hosting and  real time remote surveillance. This business venture has allowed me to work with others in the community securing our homeland cities, schools and businesses throughout the country.  In 2006, I was certified as a Life Coach, this passion of mine is about being a cheerleader for life. I enjoy facilitating "life growing" group workshops and coaching others in making choices that lead them to fulfillment and happiness in all areas of their life.
I look forward to reaching out to as many fans as possible and recruiting new ones! You, the Arizona Cardinals fan are considered the backbone for this organization, and I truly thank you for your support and loyalty throughout the years and together we will support our home team onto the 2011 Super bowl this year with a win!!!