I am so excited to be a member
of the 2008-2009 Arizona Cardinals Cheerleaders! The last three years have been full of so many fun memories… from the blazing hot games at Sun Devil Stadium, to the game in Mexico City, walking on to the new field at University of Phoenix Stadium, shooting our first calendar, and representing my team in Hawaii for the 2008 Pro Bowl! I have loved every minute of it.
One thing that really sets this year apart for me is that my sister, Dana, is on the team as well! We danced, cheered, and played sports together as kids and it is unbelievable that we have found ourselves on a team together again! We have had so much fun spending time together during practice and it felt like we were kids again doing each other's hair and makeup before the first game!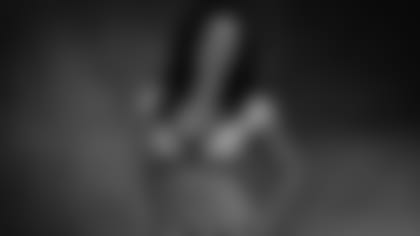 I look forward to another year of great football and great fans! There is nothing like the roar of the crowd at the University of Phoenix Stadium and the chills that run up the spine during the National anthem! See you at the next game!