Tempe, AZ -- Ever wish you could put on a pair of cleats and hit the field with Kurt Warner and a host of other football stars? For some members of the corporate world, this wish was granted.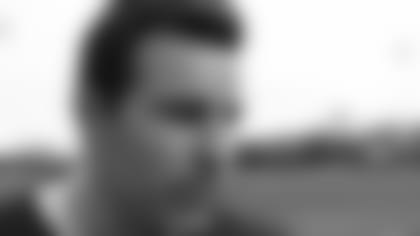 ](http://play.rbn.com/?url=nfl/nfl/open/cardinals/demand/kwflagfootball.rm&proto=rtsp)
See interviews with players and highlights from Kurt Warner's event, which benefited his First Thing's First Foundation.
For the fourth time, Warner put on a flag football tournament to raise money for his First Thing's First Foundation. And the Cardinals QB couldn't do it alone. He enlisted the help of several teammates and current and former players from around the league. The list included:
Josh McCown
Phil Simms
Trent Green
Warren Moon
Anquan Boldin
Marc Bulger
Larry Fitzgerald
Matt Leinart
Rudy Carpenter
"It's never easy because these guys are so busy and there's so much going on, and they do great things on their own," Warner said. "You build relationships over the years, you try to pay guys back and say, 'Hey, I'll come and help you out if you come and help me out.' We all want to support one another. I couldn't say enough about the guys we have this year. They are tremendous individuals, tremendous people, tremendous players. And for them to give as much time as they have to help us do what we think we're called to do is awesome."
The "Ultimate Football Experience" took place at the Cardinals' training facility in Tempe on Saturday and pit 10 sponsored teams up against each other in a round robin format. Following a lunch break, the playoffs began and a champion was crowned. It just happened to be Warner's squad. After an awards ceremony, a dinner with all the participants followed.
Participants and fans were treated to perfect weather for the event. Last year's tournament was played in the rain, but this year it was nothing but blue skies and plenty of sunshine.
"It's a beautiful day and I think everyone's enjoyed it," said Warner.
The competition was fierce on the field, not only from the teams involved, but also from the celebrity quarterbacks themselves. It helped everyone get out there and give it their all. With most of the games close in score, all the players were doing what they could to earn their team a victory.
"It's very competitive. Every year we seem to get more and more guys that are just out of playing competitively and it's tough to turn it off when you're between the lines. Everybody's fired up. You get people talking back and forth, which makes it fun as long as it never goes over the top and nobody goes away unhappy," Warner added.
Warner's First Thing's First Foundation helps those less fortunate in the community. Established in 2001, Warner has touched many lives with the help from his wife, Brenda.