My name is LaToya and this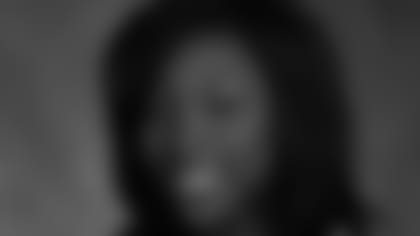 is my second year as an Arizona Cardinals Cheerleader. I am also a part of our show team. Being a part of the team is one of greatest experiences I've ever had. Outside of the fun I have as a team member, I find this experience to be inspirational and rewarding. Arizona fans continue to rock out the stands each year. They are always there, not only at the games, but at community events too. The spirit doesn't just stop there, either. On tour we get a chance to see not only the dedication of fans from Arizona, but the unity and spirit we have as a country too. It's so exciting to see the abundance of spirit in support of the Cardinals team.
My life does not go much without dancing and cheering. Outside of Cardinals I am also a high school teacher and varsity cheer coach. I also do a great amount of community outreach to Arizona's youth. Even with all of these great experiences I have going on in my life I am continuing my education at ASU majoring in Social and Behavioral Health.
I am not sure that life could get much greater than this! I have been so blessed to be able to share my talents with so much of the world by just being a part of the team. I can't even begin to express how honored I am to have the fans that we do here. I'm looking forward to the rest of the season and all the experiences it has to offer. This continues to be an incredible experience that the fans have made worthwhile. Thanks so much for all of your support.