I was asked via e-mail, after writing yesterday about where the linebackers will play, to explain what those terms meant. In the Cards' defense, the Sam linebacker is the strongside linebacker, the guy who more often drops into coverage and is over the tight end, no matter what side he is on (Think Chike). The Predator is the weakside linebacker/pass rusher (think Bertrand). That was how the Cards were running things. New defensive coordinator Bill Davis is going to try and tweak it, moving more toward a Pittsburgh/New England mindset where the linebackers are right/left on every play – regardless of where the tight end ends up. That makes it harder on offenses to prepare.
The starters going into minicamp at linebacker are going to be Okeafor and Clark Haggans. It's also going to make for a steeper learning curve for rookies Cody Brown and Will Davis, but the Cards can always go back to Sam/Predator if needed (not that the learning curve is going to be much better for those guys).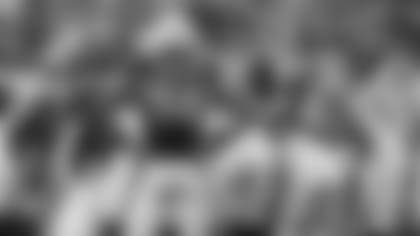 By the way, with 82 guys on the roster – two extra, but they can carry unsigned draftees and not have them "officially" count against the 80-man roster – I don't forecast many extra guys anytime soon. I am sure after watching the players in a minicamp there is a chance to make some moves, but for now, there likely is no plan to bring in extra backup inside linebackers or backup centers. Again, that could change, but for now, the roster is the roster.