We just arrived in Tampa a little while ago, and I am trying to slip in a blog entry before we have to get over to the first press conferences of the week. Get ready for the circus. Anyway, the trip over was different than the rest of the road trips this season. We had the big rally at the airport, at which the players clearly enjoyed. Many of them are carrying around video cameras to record the moment, or took pictures.
On the flight, cornerbacks Michael Adams and Dominique Rodgers-Cromartie broke out some freestyle rapping while we waited to take off. Much bigger plane than normal, too, so even with the practice squad and injury reserve players on hand, there was plenty of room to spread out.
And after I snapped a photo of the running backs on the tarmac before we got on the plane, Edge said he wanted to take a picture of the new high-profile sports car (not sure if it is a Ferrari or a Lamborghini) he just bought and plans to have on hand in Tampa.
Anyway, there will be plenty here at azcardinals.com this week, with stories and lots of blogging and a nightly Super Bowl Central webcast beginning tonight. Keep checking back – we'll keep everyone in the loop.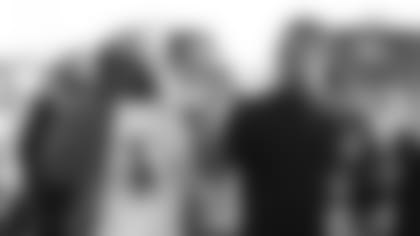 A-Dub and Dock at the airport rally in Phoenix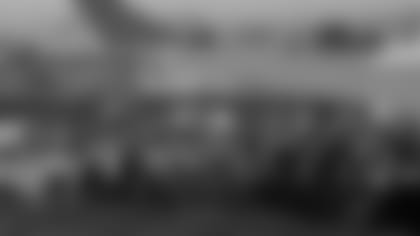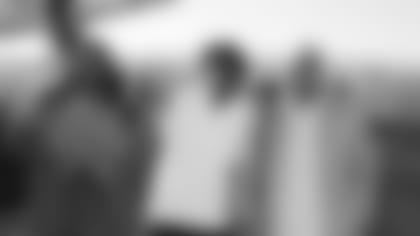 Hightower, Edge and T. Smith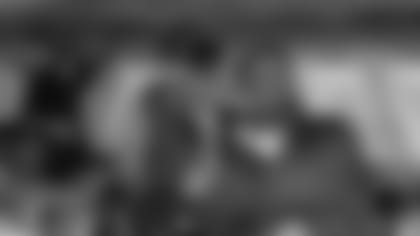 Antonio Smith on the plane