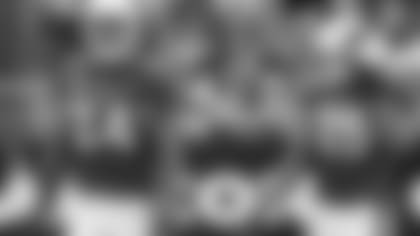 Safeties Adrian Wilson (24) and Kerry Rhodes are key veterans for the 2011 Cards.




The first in a brief analysis of each position for the Cardinals:

It came out of nowhere when Adrian Wilson let it be known this offseason he had surgery to repair a hip abductor injury. Perhaps it explained Wilson's self-admitted up-and-down season for a defense that struggled.

Regardless, Wilson remains a team leader at the strong safety spot, and for the defense to rally under new coordinator Ray Horton, Wilson – along with veteran free safety Kerry Rhodes – will be crucial pieces.

When the Cards return to the field the focus on the secondary will be on the cornerbacks, since No. 1 pick Patrick Peterson plays there and former Pro Bowler Dominique Rodgers-Cromartie needs to mesh with Horton. The safeties figure to settle into the background, which is just how Wilson likes it.

Wilson was still second on the team with 118 total tackles last season, with two interceptions and two sacks and seven tackles for loss. He made the Pro Bowl. But both interceptions and one sack came in the first game of the season. Horton, who served as the defensive backs coach in Pittsburgh and helped find the perfect ways to use strong safety Troy Polomalu, hopefully can do the same for Wilson.

Rhodes, who arrived in a trade, was a steady playmaker taking over for Antrel Rolle. He had four interceptions, returned a pair of fumbles for touchdowns (among four fumble recoveries) and joined Wilson and linebacker Paris Lenon at the 100-tackle plateau with 111.

The Cards need to continue to have leadership from both, and assuming Wilson will be recovered from his injury, both will continue to be important cogs. Depth at the position, however, is more in flux. Former third-round pick Rashad Johnson took a step forward last season after struggling as a rookie and will remain, but with the contracts expiring of both Matt Ware and Hamza Abdullah, the Cards could look at free agency to see what else is available.

KEY PLAYER IN 2011: Wilson, by far. He's so important not only on the field but in the locker room, the Cards need him playing at a high level.

CONSIDER THIS: The addition of Peterson could change the dynamics of the secondary. Recently the Cards have kept five safeties and four cornerbacks; that may morph to 4/5 this season.

ROSTER CHANGE CHANCES (1-10 SCALE):  Probably about a 6. The Cards may look to get a little younger with their depth, although it figures the top three – Wilson, Rhodes, Johnson – will stay intact.