Finding a cornerback who will pan out in the NFL isn't easy -- Rod Hood, now a starter, was undrafted coming out of college.
In 1983, the Cardinals selected cornerbacks with their top two draft picks: Leonard Smith of McNeese State at No. 17 overall and Cedric Mack of Baylor at No. 44.
In the 24 drafts since then, the Cards have been reluctant to take a corner that early.
The next one came 14 years later, when Tom Knight was the pick in the first round, a ninth overall pick who never panned out. Corey Chavous was the second-round selection the next year, but became a better fit at safety. So did 2001 [
](http://www.azcardinals.com/news/draft08.php)second-round pick Michael Stone (who never made it at safety either) and apparently 2005 No. 1 choice Antrel Rolle – who is making the transition to safety this year.
Conventional wisdom says the Cards will be looking for a cornerback this season, with Rolle making his move and starter Eric Green working – at least for now – under a one-year contract.
But taking a corner doesn't mean a team has found a corner. The Cardinals' own history shows that.
"The fact is there seems to be more opportunities later in the draft come up with a player who can come out and be surprisingly functional for you," general manager Rod Graves said. "A guy is either a no-brainer or, if he is not that, you are kind of rolling the dice. (Cornerback) is one position I find it to be more and more difficult to evaluate."
The three players regarded by many as the top three cornerback prospects all have a partially unknown factor. Leodis McKelvin (Troy), Dominique Rodgers-Cromartie (Tennessee State) and Mike Jenkins (South Florida) all played at schools with smaller football programs.
There is a certain amount of guesswork on how they – or any corner – will perform in the NFL.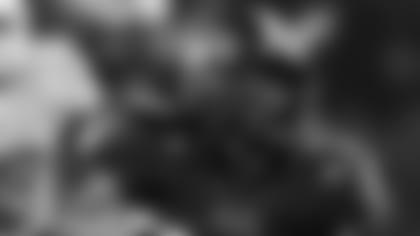 In his experience, said Cardinals director of college scouting Steve Keim, cornerbacks break down into two categories: bigger, speed-deficient corners who are physical and more along the lines of an old-fashioned football player, and the speed guys who aren't as physical and rely on natural talents to help them do their job.
"It's one or the other, you don't usually have both," Keim said. "You don't get the corners who are big and fast and can cover and tackle, because if you have that guy, he usually is gone before the 10th pick. So usually you have to pick, apples or oranges. That's where the coaches come in."
Cardinals defensive backs coach Teryl Austin acknowledged that coaches and scouts must try and see through a player's college scheme and project that ability into the NFL. Austin said many corners in college are always playing press coverage. Others are taught to leave a big cushion constantly.
The Cards, as most teams, ask for a variety of things. That will take a transition period, and the hope is that it won't last too long.
But it's also clear that to search for a "shutdown" corner is probably futile, Austin said.
"What you are looking for is a guy who can make the big play but can also be steady enough to do what we want," Austin said. "To ask for someone to (be a) shutdown (corner), that's a big word to put on someone."
A good pass rush tends to make a better cornerback as well. That is crucial on the NFL level. It's important to remember when scouting college players as well, Keim added, noting "you go to LSU and Virginia Tech, those corners look a whole lot better than they do other places."
There are cornerbacks that can be available in the middle rounds, guys like Indiana's Tracy Porter or Iowa's Charles Godfrey. The Cardinals will almost assuredly select someone for the position at some point.
"In an ideal world we'd all like the 6-foot corner who runs a 4.4, but there are just not that many of those guys out there," Graves said. "You have to clearly define what works in your defense."
This article has been reproduced in a new format and may be missing content or contain faulty links. Please use the Contact Us link in our site footer to report an issue.