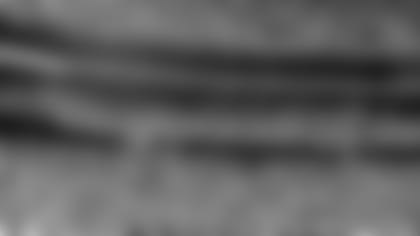 The home opener is now part of the "Protect The Nest" ticket plans.

Only a limited number of tickets remain available for the Cardinals' preseason home opener against the Chargers Saturday at University of Phoenix Stadium.
As a result, the Chargers preseason game, which was originally part of both the Red and White "Protect the Nest" packages, has been replaced by the regular-season opener vs. 49ers on Sept. 13.
In anticipation of particularly strong demand for the Dec. 6 contest vs. Vikings and the Jan. 3 game vs. the Packers, tickets to those games are only available as part of the "Protect the Nest Plans."
The "Red" plan features the Vikings' game along with two others – Sept. 13 vs. San Francisco and October 11 vs. Houston. The "White" plan contains the two Packers games (Aug. 28 and Jan. 3) along with the opener against the 49ers.
The plans are available through the team's website, www.azcardinals.com, as well as the training facility and University of Phoenix box offices. Prices start at $150 per three-game plan plus applicable service and facility fees.
Individual game tickets for 2009 Cardinals home games are on sale now but the regular season contests vs. the Packers and Vikings are only available through the "Protect the Nest" plans.
Fans can purchase tickets on-line at www.ticketmaster.com, by phone (800-745-3000), or at participating Arizona Ticketmaster ticket centers. These include locations at Macy's, Fry's/Fry's Marketplace and F.Y.E.. Fans should check with individual outlets for hours of operation, as they vary by location. There will also be a limit of eight tickets per transaction.
Tickets are also available at the Cardinals Tempe training facility box office (8:30 a.m. to 5 p.m.) and the University of Phoenix Stadium (10 a.m. to 6 p.m.).
The Cardinals, who have sold out all 32 games played since the 2006 opening University of Phoenix Stadium. The team also has the NFC's best home record over the last two seasons (12-4).