One of the Cards' top priorities when free agency begins Thursday night is to re-sign linebacker Calvin Pace, who had a big year in 2007.
Back when Rod Graves was working with the Chicago Bears, the team signed a free-agent wide receiver named Michael Timpson – a guy with a track background who had just caught 74 passes for the New England Patriots the year before.
The Bears were hoping he could be a deep threat, a guy that could stretch the field. But quickly it became clear "he was not that guy," Graves said.
With the free agent period beginning Thursday at 10 p.m. Arizona time, these are the major details teams must sort out before committing new contracts to an available player.
That's why many teams have turned to taking care of their own free agents first – because those players are known commodities and the organization knows how they fit in the system. It's why the biggest name on the Cardinals' free-agent list isn't Steelers guard Alan Faneca or Chargers cornerback Drayton Florence but instead a familiar name – linebacker Calvin Pace, who has spent the first five years of his career in Arizona.
"I like more of our guys than I like the guys on the free-agent market," Graves said.
The Cards' top business remains a non-free agent – wide receiver Larry Fitzgerald,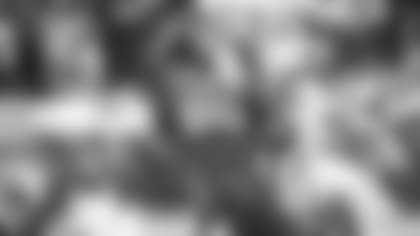 whose contract still needs restructuring. Multiple outlets have reported that the Cardinals are offering around $25 million in guarantees and Fitzgerald's side wants more than the $27-plus million in guarantees Lions receiver Calvin Johnson got as a rookie. There has also been a divide in the years of the proposed deals.
The resolution of that situation bears heavily on what the Cards can do in free agency, Graves has said.
But beyond that, the Cardinals have made it clear they had little intention of chasing big names on the market anyway. Coach Ken Whisenhunt said, in contrast to last offseason when the team brought in multiple players to fill holes, "this year we felt a lot better about where we are as a team."
The NFL seems to have swayed in that direction as a whole, with many teams choosing to tread carefully into free agency because the payoff simply isn't there much of the time.
"Keep the guys you know instead of the unknown," Redskins vice president of football operations Vinny Cerrato said.
"I've heard it said that one of the best theories in free agency is to survive the first week," Titans general manager Mike Reinfeldt said. "The first seven days, just sit back and watch things happen, because that's when all the foolish things happen."
Even the players – at least, the ones who won't be free agents – seems to grasp the concept. At the end of the season, Cardinals receiver Anquan Boldin acknowledged the team would be better served adding a couple of depth-type pieces rather than stars.
That would seem to mean a quiet first few days for the Cardinals, not unlike a season ago. A splashy signing, such as the Edgerrin James play at the outset of the 2006 free-agent period, isn't going to happen, unless there is an announcement on Fitzgerald or Pace.
Pace will generate much interest on the open market, although he has said multiple times his first preference is to return to Arizona.
The Cards would like to bring back wide receiver Bryant Johnson, but he is expected to get a better offer elsewhere to be at least a No. 2 wideout somewhere compared to his No. 3 status behind Boldin and Fitzgerald.
After that, Whisenhunt and Graves want to be sure, so the Cards end up with another Mike Gandy or Rod Hood – two 2007 free-agent success stories at tackle and cornerback, respectively – and not with another Terrence Holt, the safety who ended up Timpson-esque for the Cards.
"You have to make sure the decisions you make … that the guy can fit that role, and not make a decision based on athletic numbers or someone being a high-profile free agent," Graves said.
This article has been reproduced in a new format and may be missing content or contain faulty links. Please use the Contact Us link in our site footer to report an issue.