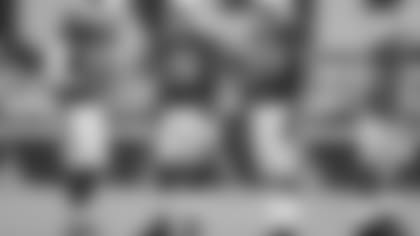 The Cardinals returned to practice Monday, will have Tuesday off, and then resume their preparation for the 49ers Wednesday.

Ken Whisenhunt smiled and admitted he was a "little hesitant" to say much about how his team did in their return to the practice field Monday after closing the preseason Thursday night.
"I give up on trying to evaluate the preseason," Whisenhunt said.
But, Whisenhunt said. "when I saw us today and how we operated, it made me feel more of what it was in training camp. That crispness, the sharpness, the attention to detail."
Some of that came with a practice that ended earlier than it will later in the week. Only two players -- receivers Anquan Boldin (hamstring) and Early Doucet (ribs) -- sat out with injuries, but Whisenhunt said he is reserving judgment until the Cards do their heaviest practices of the week Wednesday and Thursday.
But, with the regular-season opener Sunday at University of Phoenix Stadium against the 49ers, the players said they noticed a difference.
"I was encouraged with how we practiced today," wide receiver Larry Fitzgerald said. "It was a step up from weeks past."
Whisenhunt said he was pleased seeing various veterans making constructive comments to teammates, like quarterback Kurt Warner talking to receivers about route depth. That, Whisenhunt said, is usually a good sign the Cardinals are moving in the right direction.
NO CHANGES – YET
The Cardinals did not make any changes to their 53-man roster after the rest of the cuts around the NFL. But Whisenhunt wouldn't say these will be the 53 men on the roster for the 49ers.
"That can always change," Whisenhunt said. "A lot of teams will try and waive guys after the initial cut trying to get them through so I wouldn't necessarily say this would be our final 53. It could be. But we are always looking for opportunities."
TACKLING THE BACKUP QUESTION
With Oliver Ross, the lone true backup left tackle on the roster, being released, Whisenhunt said starting right tackle Levi Brown will be the one moved to the position should starter Mike Gandy suffer an injury.
If Brown had to move over, rookie Herman Johnson or Brandon Keith – who has been learning right guard in camp after playing tackle last season – would slide into the starting right tackle role.
FORMING THE PRACTICE SQUAD
The Cardinals named half their practice squad Monday – defensive lineman Keilen Dykes, defensive end Alex Field, receiver Ed Gant and guard Trevor Canfield.
The other half of the eight-man squad has not been announced because them are coming from other teams. They will be announced after they pass their physicals.
NEW NUMBERS
A handful of players changed jersey numbers after the roster cuts. Safety Rashad Johnson goes from No. 41 to 49; long snapper Mike Leach goes from No. 48 to 82; cornerback Greg Toler goes from No. 32 to 28; and tight end Dominique Byrd went from No. 39 to 86.
WILSON TO SIGN AUTOGRAPHS
Pro Bowl safety Adrian Wilson is having an autograph signing session Tuesday night from 6 to 7 p.m. at the Verizon Wireless store near Ray and the I-10 (670 N. 54th St., Suite A). Cheerleaders will be on hand when the line starts at 5 p.m.