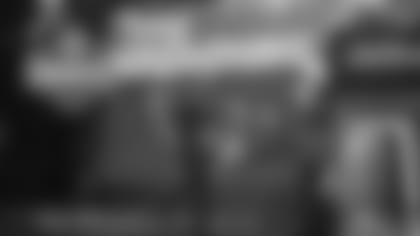 ](http://www.azcardinals.com/news-and-events/article-2/Daryl-Washington-Reinstated-By-NFL/ec92b10e-f8fe-44d0-8d90-e1fca9fecb48)
The Cardinals took Robert Nkemdiche in the first round last season. Who will be the first-round pick in 2017?.



The draft is indeed the "lifeblood" of NFL teams, as Steve Keim said. If a team doesn't draft well, trouble follows, because it is that cost-controlled part of the roster that allows for sustained success.
That's the sustained success Keim, the Cardinals' general manager, talks about often. As the team prepares to take part in this year's draft – beginning Thursday at 5 p.m. Arizona time – the Cardinals will once again try and parlay picks into a roster foundation.
The Cards have eight choices, one in each of the seven rounds plus an extra compensatory pick in the fifth round. Maybe that changes with a trade or two. But as we stand now, the Cardinals will be 13th overall, and really, the top question is obvious.
Will the Cardinals draft a quarterback?
I believe at some point, yes, they will draft a quarterback. There has been so much talk given to the situation. That doesn't mean a QB will be picked early. Maybe it will be a fourth- or fifth-round flier on a guy. But it just makes sense that a quarterback will be selected at some point.
But what are the chances they take a QB in the first round?
It's just hard to think one of these quarterbacks will be worth the 13th pick, given how everyone seems to talk about
them. Regardless, there will be quarterbacks taken and taken early. I wouldn't rule out the Cardinals doing so, but my guess would be if there is one they are willing to take that high, it would be just one – and if he's off the board by 13, the Cards won't suddenly turn to another. Keim and Bruce Arians have talked too much about making sure they don't reach for a quarterback.
So if they don't take a QB, then what?
All along I felt like a defensive player was more likely of a first-round choice.
Can you be more specific?
My gut has been either a cornerback or an inside linebacker (no, the Daryl Washington news doesn't impact the draft. Nor should it.) While the Cardinals continue to praise the future of Brandon Williams and the possibility of a Justin Bethel rebound, it's hard not to think cornerback will be a target. Keim often says that after quarterback, the premium positions are pass rusher, cornerback and left tackle.
That said, this draft is deep in good cornerbacks, so maybe the Cards can wait. In that case, maybe an inside linebacker makes a lot of sense. There are a couple of good ones available that are ranked high, guys like Reuben Foster or Haason Reddick.
**What about a wide receiver instead?
To me, it seems unlikely. Arians likes to find receivers later on. Yes, Larry Fitzgerald is coming near the end of his career and Michael Floyd is gone. There are also a couple of good wideouts like Clemson's Mike Williams or Western Michigan's Corey Davis available. A wideout wouldn't shock me, but again, I'd think defense first.
Truthfully, it'd be better if the Cardinals waited to take a quarterback next year, because they don't need one now, and the group is better in 2018.
Well, is it? Keim already said next year's class won't impact the Cardinals' QB decision this year. Besides, the chances of the Cardinals having a top 5 pick to take one of the couple of "sure" things is unlikely – and that's even if they prove to be sure things. "Next year's" QB class always is talked about in glowing terms, and often, when that class arrives, it's less so.
Are the Cardinals going to trade down and get more picks? Or maybe up, back into the end of the first round (to maybe get a QB there)?
Perhaps. Everyone wants to know ahead of time if a team will trade, but trading is so much about the moment of being on the clock and who is available or who might still be available later. Or about a team you need to jump in front of to get a guy. Too hard to predict trades now. Knowing Keim, though, at least one deal at some point makes sense.
Finally, how important is this draft class to this season?
The Cardinals want this class to make a contribution. There is no question about that. And long-term, the Cardinals need to have a good draft. But almost all of the time, it's not the rookies that determine the fate of a season (unless a rookie bursts on the scene for an unexpected boost.) The Cardinals' season is much more likely to be determined by the play of Palmer, Fitz, Mathieu, Peterson, Humphries and Veldheer, Smokey Brown, Dansby and even Nkemdiche rather than anyone selected in the next few days.
Images of the 16 games set for the 2017 regular season