SUMMARY
On Monday, the Cardinals named Steve Wilks, the Panthers defensive coordinator, their new head coach after Bruce Arians retired earlier this month. Wilks, 48, signed a four-year contract with a team option for a fifth season. READ MORE
Table inside Article

| TEAM | YEAR(S) | POSITION |
| --- | --- | --- |
| Johnson C. Smith | 1995-1996 | Defensive coordinator |
| Savannah State | 1997-1998 | Defensive coordinator |
| Savannah State | 1999 | Head coach |
| Illinois State | 2000 | Defensive backs coach |
| Appalachian State | 2001 | Defensive backs coach |
| East Tennessee State | 2002 | Defensive coordinator |
| Bowling Green | 2003 | Defensive backs coach |
| Notre Dame | 2004 | Defensive backs coach |
| Washington Redskins | 2005 | Secondary coach |
| Chicago Bears | 2006-2008 | Defensive backs coach |
| San Diego Chargers | 2009-2011 | Defensive backs coach |
| Carolina Panthers | 2012-2014 | Defensive backs coach |
| Carolina Panthers | 2015-2016 | Assistant head coach/defensive backs coach |
| Carolina Panthers | 2017 | Assistant head coach/defensive coordinator |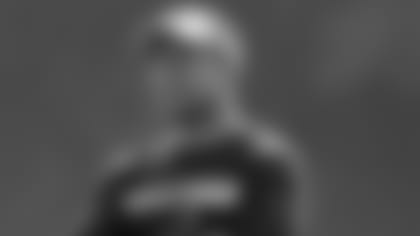 THREE POINTS
The Panthers finished in the top-10 in total defense in five of Wilks' six seasons with the team. Last year in Wilks' first as defensive coordinator the Panthers went from 21st overall in 2016 to 7th in '17.​
Wilks has coached in two Super Bowls: In 2015 with the Panthers in Super Bowl 50 and in 2006 with Chicago in Super Bowl XLI. In that season with the Bears, Chicago led the NFL with 44 takeaways.
In Wilks' first year as defensive coordinator in 2017, the Panthers finished seventh in the NFL in total defense (317.1 ypg), third in sacks (50), and third in run defense (88.1 ypg).
You heard certain things of him walking in the door, with his intensity and leadership skills ... and he backed up everything we had heard about him. Michael Bidwill