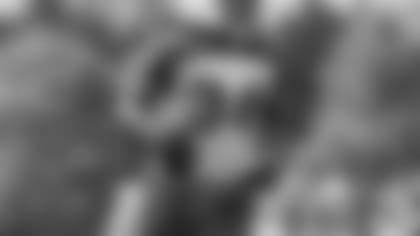 Tim Hightower believes he can succeed as the Cardinals' starting running back.

FLAGSTAFF – Pro Bowls aren't a lofty enough goal, nor is 1,000 yards rushing.
Winning the Cardinals' starting running back job over Beanie Wells, in Tim Hightower's mind, has to be a given.
Hightower's ambition forces him to seek more.
"I want to redefine the position of running back, period," Hightower said. "I want to redefine the game. That's what I want to do. You can look at that from stats and numbers, from a team and setting team records, individual records, whatever it is. When people think running backs from years and years to come, I want them to think Tim Hightower."
When the Cardinals drafted Beanie Wells in the first round in April, many made the jump to Wells-as-starter as a foregone conclusion. Knowing coach Ken
Whisenhunt would use both Wells and Hightower anyway, the thought made some sense.

Not to Hightower, not when he came off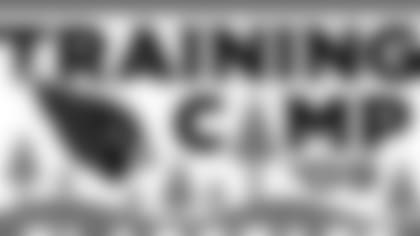 of a rookie season aching to do more and feeling like he now had the knowledge to pull it off. After all, this is a man who knows about the doubters, the college coach who shook his head when Hightower predicted he would rush for huge yardage his final year at the University of Richmond (he finished with almost 2,000) or the ones who failed to invite him to the NFL scouting combine.
"That's just life," Hightower said. "I am not going to try and internalize it and victimize myself and say I've been picked on and I've been doubted. People, they buy into what they see and they believe the hype and they have their own opinions. I've just used that as positive energy to fuel me in my career."
It's not like the doubters have gone away. Many point to Hightower's miserable 2.8-yards per carry average last season, or the fact he couldn't hold off Edgerrin James as starter late in the season and into the playoffs, even though James had been banished to the bench. There are still factions that do not believe Hightower can succeed as the Cards' feature back.
Hightower acknowledges he made a "ton of mistakes" last season even while scoring 10 touchdowns, in addition to some key postseason plays. That was the motivation to get back to work this offseason, to slice another 10 pounds or so off his frame, to build muscle, to become more consistent in getting upfield on his runs and not dance in the backfield.
He could have interpreted the Wells addition as a slap, but he didn't. Hightower didn't see the point. He knew James was likely going to be released and if the Cards didn't draft a running back, they would have tried to sign a free agent.
"We needed running backs," Hightower said. "(Drafting Wells) didn't necessarily (tick) me off. It just continued to motivate me, and serve as a reminder you always have to continue to improve. You never get to a place in this league where you should be complacent of feel you have arrived, even if have 2,000 yards three years in a row. You are only as good as your last game. It just refreshed me, continued to push me."
General manager Rod Graves admitted the depth of Hightower's resolve has been a surprise. The Cards did have some evaluators that believed Hightower could develop into a starter, Graves added, but no one predicted how strong Hightower's character would be or how good of an example he would set for his teammates.
Unsure whether or not it had to do with the addition of Wells, quarterback Kurt Warner said he too has seen a difference in Hightower.
"I am really impressed," Warner said. "He still has his strength, he still runs hard, but I see kind of a burst and quickness and less hesitation in the way he plays than he did as a rookie."
Warner needs Hightower to live up to such belief. The Cardinals were last in the NFL in rushing last season; Warner himself said earlier in camp he was weary from the constant pressure of needing to play well to have the Cards win last season. If Hightower and the running game can improve, maybe Warner can have more wiggle room.
Hightower is willing to shoulder such responsibility, on a body covered every day by a tight-fitting red shirt that proclaims Hightower to be "Purpose Driven."
"It sounds cliché but I am driven by my purpose in life," Hightower said. "I started playing football in the fourth grade, and I told my mother in fourth grade I was going to play professional football. I feel like God has blessed me with the talent and the opportunity."
Hightower has defined himself. Can he really redefine the position?
"It's a bold statement," Hightower acknowledged. "It's going to take effort every single day, every single year. I am aware of that and that's what I am ready to do."