J.R. Sweezy spent time as Russell Wilson's teammate in college at North Carolina State, and he was in the same draft class that brought both he and Wilson to the Seahawks in 2012.
The offensive lineman's face breaks into a smile whenever he's asked about the parallels between his former quarterback, Wilson, and his current quarterback, Kyler Murray.
"Like Kyler, Russ came in and knew the system like the back of his hand," Sweezy said. "There were some (hiccups) at the beginning, which can be expected. But he took off with it. You see the player he is now, and the similarities with Kyler, it' crazy, it's insane.
"The way they roll out, the way they run, I really think Kyler could take that (Wilson impact) on. It's nice to have a guy that he can relate to, playing-wise. Both of them being so unique – you wouldn't think there would be someone so similar. But there is. It's a pretty cool thing."
Every game for Murray seemingly brings with it a storyline – his first game against the Lions, a fellow running quarterback in Lamar Jackson against the Ravens, a former college teammate in Kyle Allen against the Panthers. But from the time Murray decided to enter the NFL draft, it was Wilson -- with whom Murray will share the field Sunday at State Farm Stadium -- that was the natural tie-in. In many ways, Murray is potentially Wilson 2.0.
Their styles are similar, scrambling quarterbacks with the ability to make plays out of ones that have broken. Both were talented baseball players who ultimately chose to play football instead. Most importantly, Wilson was a 5-foot-10 man who challenged the perception that a short quarterback couldn't succeed in the NFL.
"It was good to see a guy my size doing it," said Murray, who also measures 5-10. "I think that helps any kid. We kind of have the same stature, so being able to see him do it in the league, winning Super Bowls, that gives you a confidence boost."
Wilson has downplayed his successes opening the door for shorter QBs like Murray, noting there have been guys like Fran Tarkenton, Michael Vick and even Drew Brees – although each of those players were at least 6-feet tall. The game between Murray and Wilson, in fact, is the first time both starting quarterbacks are under 6-feet tall since the Falcons started Bob Berry against the Saints and Edd Hargett in 1970.
The Cardinals were interested in drafting Wilson in 2012. But Wilson still didn't go until the third round. Murray's status as No. 1 overall represented a shift in the entire NFL mindset.
"(Russell) has proven in the years that he has been here that he's legit, and he's the real deal and a great football player," Seahawks coach Pete Carroll said. "I think he opened up the minds of other people because there weren't a lot of people who thought he was going to be able to do very well.
"So that opens up the door for Kyler to get a shot, and now they're both playing. Kyler's a really good ball player. There's no doubt that he belongs, and he's part of it and fits and all that. Maybe had Russell Wilson not come along, it would have been much harder for Kyler to be the first pick in the draft, but I don't know."
There is more than height that connects the two. Wilson reached out to Murray in January to talk to him about a football career over baseball. Murray said the conversation gave him "clarity" about his decision.
"I think that, more than anything else, look at it as a blessing, not a curse," Wilson said of his conversations with Murray. "Sometimes you can get worried about what may happen or this or that and not making the right decision. Just go for it."
Wilson said he can see how people view he and Murray as the same type of player. Cardinals coach Kliff Kingsbury said he doesn't try and push the comparison on Murray, but acknowledged there are things Murray can learn from Wilson, now eight years into his NFL training ground.
"You can see from Russell's early years, the development and kind of the same issues, when to get rid of the football and know when the party's over and not trying to do it all on every play," Kingsbury said.
"(Wilson) does a tremendous job of picking his moments when to make the spectacular play."
Murray said he believes Wilson's play did help him get noticed when he finally got to the NFL, but Wilson's play has left a mark on the NFL beyond his stature. Sweezy, who has about five months of playing with Murray under his belt, thinks his rookie teammate will ultimately make his own mark.
"It was the same thing they were saying, 'he's too short, he can't see,' " Sweezy said. "Just look at (Kyler). You know when someone has it figured out. It might be, like Russell was, that he's still learning, but it's going to be all right."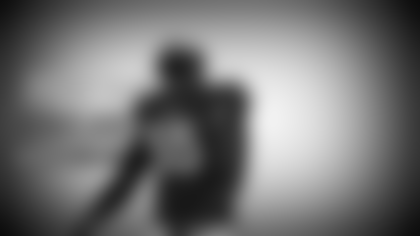 Lock In Your Tickets Today!
Be a part of the Red Sea and buy tickets for remaining Cardinals home games.