One of those quiet days today, with the players off until Monday. OTAs last a little longer the next two weeks, with workouts Monday through Thursday scheduled. We'll see if coach Ken Whisenhunt holds to that. In the meantime, some thoughts on a late Friday morning:
-- I have had a few people e-mail me asking who is the "Steve Breaston" of this offseason – in other words, the guy making everyone take notice, as Breaston did last offseason. In all honesty, there really hasn't been anyone making the same sort of impact, not that I have seen. First, the pool of such players is always limited. You have to take all the linemen out of the equation, since they can't do much. The receivers and defensive backs are the ones set up to shine because of the OTA/minicamp setup. I've seen some plays here and there – Early Doucet had one at one point, Lance Long, rookie linebacker Reggie Walker with a nice interception – but again, nothing consistently making you think, "Wow." That isn't to say guys are doing well or impressing coaches. But there hasn't been that offseason "star."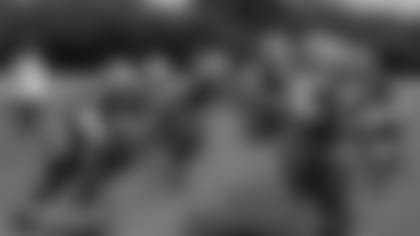 -- Seems cbssports.com's Pete Prisco, who has always loved Adrian Wilson, put A-Dub on his list of nastiest NFL players. Darnell Dockett got a runner-up nod. That fits for me on Wilson, who has looked engaged and in top shape during OT … oh, wait. I was requested not to mention a certain safety's showing to certain team activities. OK, well, let's just say I've been impressed – as usual – with one defender whose practice jersey number matches his number of Pro Bowl appearances. And, as I have mentioned before, a defender whose contract talks are progressing toward an extension.
-- Finally, apropos of me rather than the Cards, I kind of left everyone hanging after I said my son's team made it to U.S. Airways Center for his YMCA Valley-wide title game. Had a couple e-mails on the subject. Just wanted to say, we won.