Rookie Dominique Rodgers-Cromartie takes part in media day Tuesday.
TAMPA, Fla. – The main storylines are the ones that come out on media day at the Super Bowl, when the players are unleashed for the first time and there is room to explore the narrative.
Tuesday the Cards were at Raymond James Stadium, and the media contingent – a thinner crowd this year, to be sure, in large part because of the economy ravaging newspapers – went looking for the big Cards' stories.
Kurt Warner was one. The quarterback's tale serves so many angles. His renaissance is the centerpiece, and he even talked about how the league thought he couldn't play anymore. In the nicest terms possible, he talked about the Cardinals being a bad team that signed aging veterans – Emmitt Smith was a name that was mentioned – and said with the perception he couldn't play and that the Cardinals couldn't win, it was "a fine mix."
"They took a chance, I took a chance and we've done something special," Warner said.
Edgerrin James was another. The running back is in his element, back home in Florida, playing in front of family and friends, again a centerpiece of a running attack. Edge was asked about his benching and his comeback to success in 2008. It's Warner's story, just compressed into a single season.
"My attitude was just that you got to be like a 'G' and do what you have to do, and take it in stride," James said.
Todd Haley had his own stories, with the offensive coordinator talking about a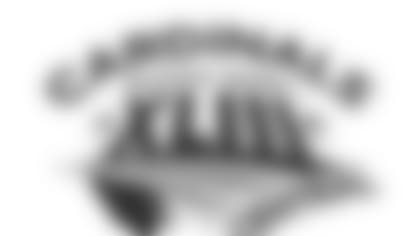 ](http://azcardinals.com/super_bowl/)
couple of popular topics – his possible head coaching opportunities (which remain rumor mill only, at least for now) and his run-in with Anquan Boldin, a story which has yet to die off.
"That's yesterday's news," Haley said.
All these things have been said before. But maybe that's why these stories and this media day struck me as it did.
And why, in this case, it makes me more comfortable how the Cards will be ready for Super Bowl XLIII.
There are more reporters at media day but the questions don't change. The answers that flowed from the Cardinals Tuesday aren't going to end up on the Steelers' bulletin board or lead any ESPN stories. Anyone covering the Cards for the past month or so knew what would be said.
While they were doing that, they seemed at ease. At one point on the NFL Network coverage, the analysts said – almost in surprise – that the Cards didn't seem overwhelmed.
Even before the session started, defensive backs Antrel Rolle and Dominique Rodgers-Cromartie were putting on an impromptu dance show for NFL Network cameras, and cornerback Michael Adams did some freestyle rap for former Pro Bowler-turned-reporter Warren Sapp.
A reporter asked how the Cards could be so loose. I wondered, how could they not, doing what they always do?
Maybe the game will seem huge when Sunday arrives, or when the talk moves more toward the nuts and bolts of the matchup and not about feel-good backstories. It wasn't yet that way Tuesday.
"It's not getting in game mode for two weeks straight," Haley said. "You've got to stay balanced. You've got to stay calm, and you have to work at it."
The work doesn't seem to be too difficult for the Cards right now.