Food is what drives Justin Beckett, who has spent his entire adult life finding joy in creating and preparing meals and the last decade not only owning restaurants but acting as chef.
He is still creating at his Beckett's Table in Phoenix. But as he goes there, it's impossible not to feel the weight of change, the daily full dining room and bar reduced to shrunken hours, two days closed, take-out only. It's impossible for him not to think of the 75 families impacted by the layoffs he was forced to make at both Beckett's Table and Southern Rail, his other restaurant, because of COVID-19.
"My peers, my friends, have closed restaurants in the last month," Beckett said. "Opening a restaurant is a life's work, and just like anyone else's business, it's incredibly hard to do on a daily basis and incredibly hard to recover from when you take away 80 or 90 percent of the business. We're not running restaurants right now. We're figuring out how to run ghost kitchens.
"But I get bitter and pissed off at myself when I think about this, because I'm like, this is trivial. This is not important. Somebody's dad just died. I want to be realistic about it, but I also know … the restaurant industry in the Phoenix area is in such a different place than it was 20, 25 years ago. I'm so proud of my friends who have opened restaurants. To have a portion of them go away is heartbreaking."
The Cardinals, in an effort to aid local restaurants, created "Cardinals Carry-Out" this week, an interactive map that allows fans to find the eateries across the state owned by residents who are trying to manage these difficult times by staying open for pickup/take-out service. The map has more than 600 restaurants state-wide with dozens more being posted daily.
"They are what make the places we live special and give them their identity," Cardinals owner Michael Bidwill said. "We know they are hurting right now."
Just getting into the restaurant business had been a dream for Subash Yadav and his wife, Chandra. With a background in food science and the culinary arts, Yadav quit his job as a food service director and his wife left her teaching job to start a food truck business in March of 2019. The Nepalese food was a hit at every event the Yadavs worked – in October, Phoenix New Times named them the Best Food Truck in the Valley -- and they decided to open a brick-and-mortar restaurant, called Sherpa Kitchen, in Gilbert.
That was January, with a soft opening. The official grand opening was supposed to have been April 8.
With the COVID-19 shutdown, "we were shocked," Yadav said. "Being a new restaurant owner, I kind of had no idea what to do next."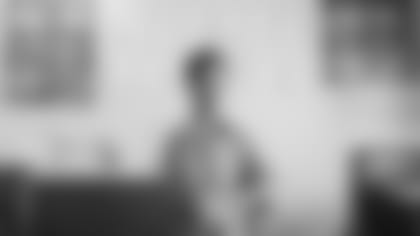 Yadav praised the support he has received, not only from Local First Arizona (a foundation to aid local businesses) but fellow restaurant owners and the local farmers with whom Sherpa Kitchen work closely under a vision of sustainability and healthy food.
Unlike Beckett's larger two-restaurant staff, Yadav didn't have a lot of people to lay off, but of the 13 people working at the store, only four remain, including the Yadavs, to run the current take-out service. He keeps in touch with his absent staff, hoping to be able to bring them back sooner rather than later.
"Of course we're nervous," Yadav said. "But we're adapting to the situation and continue to move on."
Beckett's restaurants are co-owned not only with his wife, Michelle, but also partners Scott and Katie Stephens. Each of their Phoenix places are run by skeleton four-people staffs, including Beckett remaining as chef at his almost-10-year-old Beckett's Table (Southern Rail is nearly 6.)
His own perspective is driven home by the knowledge his two children, 10 and 12, are at home each day and healthy. When Beckett returns each night, he quickly changes clothes and takes a shower, cognizant of keeping his kids safe. Normally, Beckett isn't watching the news much. It's necessary now, for him to stay informed and allow him to make plans – however fluid – in the coronavirus world.
"I'm still busy, I'm working hard, this is not a time off for me, so if I was sitting at home and my brain was idle, I'd have a lot more time for this, no pun intended, to infect my brain," Beckett said.
Focusing on what he and his family have – and what many others do not – has kept Beckett positive. Yadav is taking the same tact.
Yadav is asked, when this ends, will there still be a big grand opening for Sherpa Kitchen?
He let out a wistful chuckle.
"After all this is over," he said, "the world needs to have a big grand opening."