Pat Tillman hasn't been forgotten by his former franchise.
TAMPA, Fla. – As soon as the Cardinals reached the national stage of the Super Bowl, it was inevitable Pat Tillman would again.
The former Cardinals safety gained national prominence for first turning down a new NFL contract to enlist in the Army in 2001 and then when he died in combat in Afghanistan in 2004. He became one of the few examples of what the franchise was for most fans who knew little about the Cardinals.
Safety Adrian Wilson, the longest-tenured Card, is one of two men left on the roster to have played with Tillman (the other is long snapper Nathan Hodel). He's also become the unofficial spokesman about what Tillman meant to the organization.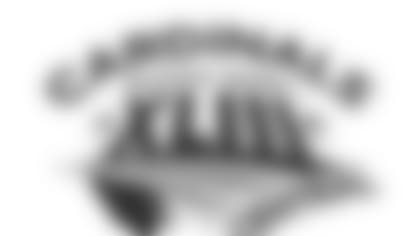 ](http://azcardinals.com/super_bowl/)
"I just think more about his legacy than anything," Wilson said. "You never want, somebody like that, his legacy to die. You know, that's something tragic that happened to him, but I said it (before), at the same time it really speaks volumes to the type of man he was. He felt like he didn't do enough in his life to warrant the type of credit he's been getting, so to make a life decision like that and to make a change like that, I think it really speaks volumes of his character."
Speaking of legacies, quarterback Kurt Warner talked this week about what he wanted his legacy to be. Already on the front burner with the discussion about his Hall of Fame worthiness – Warner has said over and over that's for others to decide – the Cards' signal-caller also defers when it comes to what his life should mean.
Not surprisingly, Warner – who is a finalist for NFL Man of the Year -- sees his football career as only a small part.
"You know, the great thing about the talk of your legacy is that it's talk for everybody else," Warner said. "My bottom line is I am going to live every day like God has called me to live, I'm going to prepare every day on the football field like I always have, and that's to be as great as I possibly can.
"Whatever that legacy is at the end of the day, it is. My approach is hoping that every player who I've played with, every place I've been, in some way, shape or form, I leave my stamp on those people and on those places. That's what I want my legacy to be. The football stuff, that's all gravy."
DOUCET'S CHANCE AT HISTORY
Cardinals wide receiver Early Doucet has a opportunity at a rare back-to-back championship combination – Doucet was also a member of Louisiana State's national championship after the 2007 season.
"My high school coach called me and my family at home keep telling me you don't understand what you are about to be a part of, something not too many people can claim they have done in their lives," Doucet said. "Maybe one day I can write a book about it, because it's a great story to tell."
Among those who have pulled it off before happen to be a pair of former LSU players – Randall Gay and the late Marquise Hill each won the 2003 national title before winning the Super Bowl with the Patriots the following season.
"One of my aunts told me I am a good-luck charm, that wherever I go things fall into place and good things happen," Doucet said. "She always tells me God has good things in store for me. "
The chances are still strong running back Edgerrin James won't be back in Arizona next season, even after James has come back to play well in the playoffs. But James insisted he isn't thinking of that at this point.
"The thing I said in the beginning was that I didn't want to think about playing anything beyond now," James said. "That's all I want to think about. I want to put all my energy into playing now."