Tedrone Gouard lives in Danville, Illinois, and her recent visit to Arizona evoked the same reaction it would for any Midwesterner this time of year.
Gouard was in town to watch her son, Trent Sherfield, play in his first NFL game, and to help him settle in to his new life as a rookie wide receiver with the Cardinals. As the pair went shopping for household essentials and a vehicle, the sweltering sun took its toll.
"I told him, 'I don't see how you can take this heat,'" Gouard said. "'I'm dying.'"
Sherfield laughed it off, because there is no place he would rather be.
The Cardinals play the Chicago Bears on Sunday, marrying a pair of states that have held undue influence on his life.
Gouard had Sherfield in Danville at the age of 16. Sherfield's biological father wasn't in the picture, but his stepfather, Tomas Reed, Sr., was a constant presence almost from birth.
That's why, even when the relationship with Gouard ended and Reed moved to Arizona a few years ago, he was always pestering Sherfield, then a receiver at Vanderbilt, to come visit.
"It was crazy because he was trying to get me out here for the longest," Sherfield said. "I could never find time in my college football schedule."
Sherfield's first trip to the Valley finally came in early April, when the Cardinals flew him out for a pre-draft visit. As his plane descended into Sky Harbor Airport, Sherfield remained on cloud nine. He was finally in Phoenix, like Reed had always wanted.
"I almost called him, like, 'Hey, I'm out here,' Sherfield said. "Then it hit me. He's not here."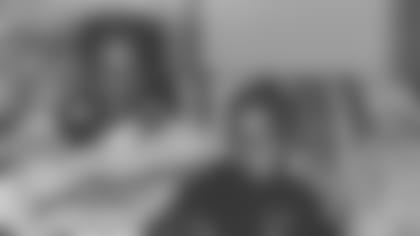 On May 25, 2016, Reed was at his apartment complex swimming pool in Phoenix, relaxing with his young cousins.
"Tomas, Sr. is like a fish," Gouard said. "He loves water. He swam all the time."
According to Gouard, Reed and his cousins were playing a game to see who could hold their breath underwater the longest. Reed passed out, and no one realized he was unconscious until it was too late.
"I remember like it was yesterday," Sherfield said. "My mama called me. She was like, 'Tomas, he's in intensive care.' I said, 'What? What's going on?' She told me he had drowned in the pool. It was mind-boggling at first. And the next day she called me and told me he had passed."
From 1,400 miles away at Vanderbilt, Sherfield had a tough time wrapping his head around the tragedy. The visit to Arizona two years later made the heartbreak feel tangible. A few weeks after that, the Cardinals offered Sherfield a contract as an undrafted free agent.
He had other options, but it felt like destiny was tugging on his sleeve.
"God put me here for a reason," Sherfield said. "I think about it all the time. I would have been right here with him, in the same exact city with him. I know he'd be super proud of me."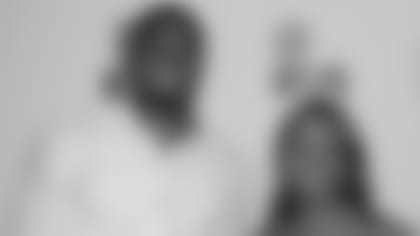 As an undrafted free agent, Sherfield initially faced long odds to make the Cardinals' 53-man roster. Early projections had veteran Brice Butler much higher than him on the depth chart. When former second-round pick Greg Little signed before training camp, the competition stiffened.
Sherfield, though, progressed as a wide receiver and made a huge special-teams play against the Cowboys in the third preseason game, recovering a muffed punt in the end zone for a touchdown.
The 22-year-old beat out Butler and Little for a spot, and after Cardinals coach Steve Wilks delivered the good news, Sherfield immediately FaceTimed his mom, who was waiting by the phone with a bottle of champagne.
"I've always felt he had it in him, but when you get down to the odds of actually making it to the NFL, they're pretty slim," Gouard said. "Once it actually happened, it was an honor and a blessing. I'm just tremendously proud of him."
Sherfield only saw time on special teams in the season-opening loss to the Redskins and was inactive last week against the Rams. While Sherfield is not on solid footing yet – undrafted rookies rarely are -- Wilks has been happy with his progress.
"Making the 53 is great, but staying here, you've got to continue to grind every day on your craft," Wilks said. "So far, that's what he's doing."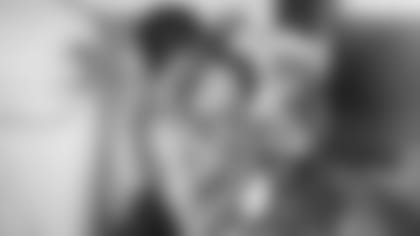 Sherfield dreams of carving out a substantial NFL career, not just for himself, but for his family. Gouard, who has held various jobs since she was 15, said money has always been tight.
When Sherfield was young, the family lived in a motel for five months because plans to move into an apartment fell through.
"That was kind of the reason why I envisioned myself being in the NFL, to help them out financially," Sherfield said. "Even now, we struggle. Being able to have a good solid career for years to come -- being able to buy my mom that house, my grandma that house. Even now, just pitching in and helping them out with whatever I can, it's such a great feeling."
Sherfield is also intent on being a guiding light for his younger half-brother, Tomas Reed, Jr., who is now without his biological dad. Reed, Sr. stepped up 22 years ago, and Sherfield is paying him back.
"Once our dad passed, it's like, 'OK, you have to be there for him,'" Sherfield said.
Tomas, Jr. is playing football at the same high school where Sherfield starred, and enjoys telling people that his big brother is in the NFL. Sherfield is quick to remind Tomas, Jr. that his potential is not confined to the gridiron.
"I told him that you don't have to be me," Sherfield said. "If you don't play football, I don't care. I'll still love you. Go be a doctor. Do what you want to do."
Sherfield has heard the same echo. While Gouard is thrilled her son has achieved his NFL dream, she doesn't want him to carry the burdened belief that he must support the family.
"I'm fine," Gouard said. "I'm working. I'm making it happen. That's just a personal thing with him, one of his driving forces, to take care of us."
Sherfield can't shake the thought. Despite growing up poor and without a biological father, a strong support system gave him the chance to succeed. A group effort isn't turning solo now.
"When I'm at practice and I feel tired or I don't want to catch any more footballs, or I don't want to do extra, I always think about, 'You owe this to your family,'" Sherfield said. "My uncle would always tell me, 'You don't owe us anything.'
"At the end of the day, I really do."