Wide receiver Larry Fitzgerald and the Cardinals will host the Seahawks on "Thursday Night Football" in Week 10.



The Cardinals will play their first two regular season games of 2017 on the road, but the home opener should be worth the wait.
The Cardinals will host the Cowboys in a "Monday Night Football" showdown on Sept. 25 to kick off their home slate. It is one of two nationally televised games scheduled, along with a "Thursday Night Football" home game against the Seahawks on Nov. 9.
The Cardinals will wrap up the season with a road game in Seattle on New Year's Eve, one that could have great importance if playoff fates or the division title are still in the balance.
The regular season opens in Detroit on Sept. 10, and the Cardinals will play in Indianapolis in Week 2. The Cardinals play at home in Week 4 against the 49ers on Oct. 1, followed by a road game in Philadelphia on Oct. 8.
The Cardinals will host the Buccaneers on Oct. 15, and according to coach Bruce Arians, will likely fly out the next day for London.
The second half of the schedule begins with a road game against the 49ers on Nov. 5 before the quick turnaround against Seattle four days later. The Cardinals play at Houston on Nov. 19, followed by three consecutive home games vs. the Jaguars, Rams and Titans in Weeks 12-14.
The Cardinals play a pair of NFC East foes back-to-back late in the year, traveling to Washington on Dec. 17 and then hosting the Giants on Christmas Eve before the finale against the Seahawks. The Cardinals have four of their final six games at home, compared to last year when they had five of the final seven on the road.
There are now concrete preseason dates to go with the previously announced matchups. The Cardinals will open with the Hall of Fame Game against the Cowboys on Aug. 3 in Canton, Ohio. They will return home for games against the Raiders on Saturday, Aug. 12 and the Bears on Saturday, Aug. 19.
The Cardinals' final two preseason games will be on the road, first against Atlanta on Saturday, Aug. 26 and then Denver on Thursday, Aug. 31.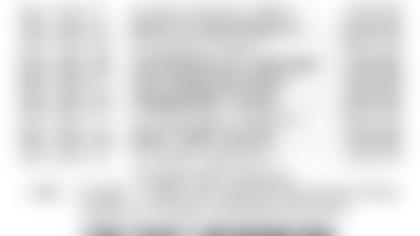 ](http://prod.static.cardinals.clubs.nfl.com/assets/docs/2017/AZC2017-ScheduleDownload.pdf)