Even though the Cardinals only won five games this season, they made noticeable strides, and were led by a handful of standouts. The top players were recognized in our annual Cardinals awards, as voted on by 27 members of the digital media department. The results:
Offensive Player of the Year: QB Kyler Murray (21 votes)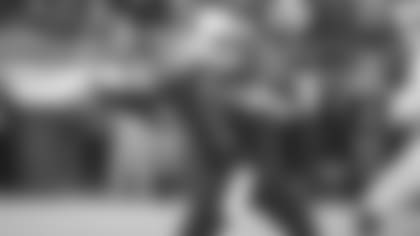 Others receiving votes: RB Kenyan Drake (3 votes); WR Larry Fitzgerald (2 votes); Offensive line (1 vote)
Murray's 2019 statistics: 349-of-542 passing for 3,722 yards, 20 TD, 12 INT; 93 carries for 544 yards, 4 TD
Voter takes on Murray: "Given the hype and expectations surrounding Murray, he had a terrific rookie season. Sure, he looked like a first-year player at times, but in my opinion, he exceeded expectations. He rarely turned the ball over, and showed the arm talent and athleticism that we saw in college. He matured as the season went along, and he is only going to get better. The Cardinals have their franchise quarterback." – Dave Pasch, radio play-by-play voice
"Murray set franchise records and led all rookies in passing and rushing yards. Insert positive cliché quote here." -- Javier Rodriguez, bilingual content producer
"While he did hit the rookie wall for a few games, his game-changing ability with his arm and legs kept the 2019 Cardinals in just about every game. Hasn't come close to touching his ceiling." – Rob Fredrickson, former player/radio analyst
"The steady improvement of Kyler Murray brings hope for the future. It appears Murray knows what he can and can't get away with in the NFL. The early-year sacks resulting in huge losses were minimized by the end of the season. Kyler has learned when 'the party is over' and how to keep his offense in manageable situations. His exceptional arm talent was on display all year long and his running ability kept defenses honest and paved the way for the Cardinals' record-setting ground game." – Jim Omohundro, senior manager/producer, broadcast
"The most important player on the field." – Bertrand Berry, former player/radio analyst
Defensive Player of the Year: OLB Chandler Jones (24 votes)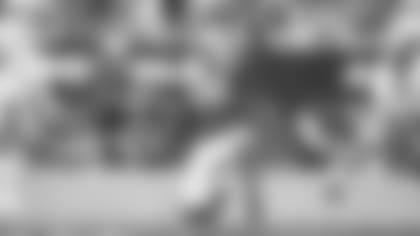 Other receiving votes: S Budda Baker (3 votes)
Jones' 2019 statistics: 65 tackles, 19 sacks, eight forced fumbles, 11 tackles for loss, three fumble recoveries, five passes defensed
Voter takes on Jones: "A one-man wrecking crew, Jones consistently spent time in the opposition's backfield, sacking quarterbacks, forcing fumbles and tackling backs for a loss." – Tim DeLaney, vice president of broadcasting/digital content
"Not only because of the numbers he had, but because of how timely his plays were. Whenever the defense needed a big play: boom, the monster appeared! Mr. 'C-Sacks' Jones, always delivering on time." – Gabriel Trujillo, Spanish play-by-play announcer/producer
"It's hard to argue against the work Jones did this season, and it's evident in his copious accolades. The linebacker was voted first-team All-Pro at the end of the season, named NFC Defensive Player of the Month for December and named to the Pro Bowl. He posted 19 sacks, second in the NFL, and for a while was on watch to break Michael Strahan's sack record. Jones anchored an inconsistent defense and created havoc for opposing quarterbacks. He has emerged as a leader for the team, and it's troubling to imagine what a Jones-less defense would've looked like for the Cardinals this season." – Sandy McAfee, digital platforms coordinator
"Historic season. Was a nightmare for opposing offenses all season. Legitimate candidate for NFL DPOY." – Shawn Deloney, digital content coordinator/producer
"He's in that super top-rusher bracket that every team hopes to develop or get one day on its team. Chandler has proven everything to the Cardinals, and still puts the time in every single year! Love watching him play. He's a really big threat to opposing offensive lines. They know the BOOM is coming." – Rolando Cantu, former player/radio analyst
Newcomer of the Year: LB Jordan Hicks (15 votes)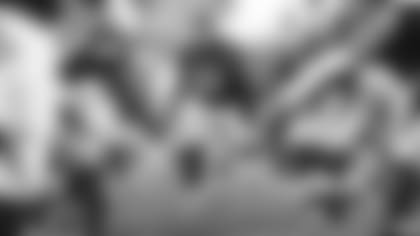 Others receiving votes: RB Kenyan Drake (7 votes); QB Kyler Murray (4 votes); G J.R. Sweezy (1 vote)
Hicks' statistics: 158 tackles, three interceptions, 11 tackles for loss, two forced fumbles, fumble recovery
Voter takes on Hicks: "Hands-down the best free agent pickup of the offseason. Hicks plays with an intensity that is infectious and leads by example. Being the Mike 'backer obviously involves making the checks and calls and seemingly reading defensive coordinator Vance Joseph's mind half the time. I feel like he did an excellent job picking up this defense and buying into the system, while making others around him that much better." – Lisa Matthews, multimedia producer/reporter
"A lot to choose from here, but Jordan Hicks came in and immediately took over as the leader of the defense. He was also all over the field each and every game, finishing third in the NFL in tackles. He was just a difference-maker on the defense, and one of the nicest guys in the NFL." – Zach Galia, social media director
"Jordan Hicks has quietly been one of the most consistent players on the defense. The Cardinals needed to fill that inside linebacker position, and as the quarterback of the defense, Hicks did everything but disappoint. He's a huge reason why the defense is continuing to improve and find its identity." – Graysen Choy, digital content coordinator/broadcasting
"One of the better free agent signings in recent years. He led all defenders in snaps (1,132) and had a career-high in tackles in 2019, finishing third in the NFL. Hicks also led the Cardinals in interceptions, played all 16 games and provided leadership on/off the field." -- Mike Jurecki, digital content coordinator
Play of the Year: Kenyan Drake's 80-yard rushing touchdown in Seattle (11 votes)
Others receiving votes: Fitzgerald's 21-yard TD catch off Murray scramble in Seattle (8 votes); Andy Isabella's 88-yard TD catch vs. San Francisco (2 votes); Murray 24-yard scramble in Cincinnati (2 votes); Christian Kirk's 69-yard TD catch in Tampa Bay (1 vote); Maxx Williams' 20-yard TD catch vs. Atlanta (1 vote); Fitzgerald's juggling fourth-and-5 conversion in TB (1 vote); Murray 6-yard TD on fourth-and-2 in Cincinnati (1 vote).
Voter takes on Drake's TD: "This play embodied the evolution of the 'Run Raid' Cardinals. The offensive line opened up a gaping hole and Drake finished it off with his speed." – DeLaney
"Considering the venue – CenturyLink Field – and the moment in the game – the very next snap after the Seahawks had taken a 7-0 lead – there was no better play in 2019. And then add the blocking up front and the fact that Drake was untouched, just 'Wow!' Not bad for an offense that was expected to rely so heavily on the pass." -- Craig Grialou, digital content coordinator
"Rarely do you see a run play break it to the house from even half this distance, and while everyone loves the long pass, the long run doesn't get the love it deserves. Obviously Kenyan Drake showed incredible burst and vision on this run, but the reason I picked this play is because of the absolutely perfect execution and blocking it took to spring Drake in such spectacular fashion. The guy went untouched for 80 yards and it wasn't even a trick play – it was an off-tackle power run that was just executed perfectly." – Dan Nettles, broadcast editor/coordinator
Beyond the Box Score Player of the Year: LB Jordan Hicks (6 votes)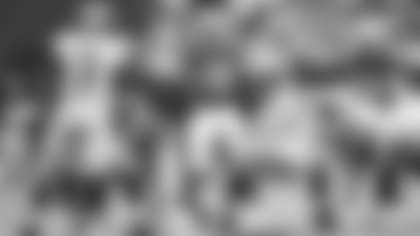 Others receiving votes: S Budda Baker (3 votes); C A.Q. Shipley (3 votes); LT D.J. Humphries (2 votes); G Justin Pugh (2 votes); TE Maxx Williams (2 votes); DT Corey Peters (2 votes); K Zane Gonzalez (2 votes); RB Kenyan Drake (1 vote); WR Christian Kirk (1 vote); CB Patrick Peterson (1 vote); G/C Mason Cole (1 vote); Offensive line (1 vote).
Voter takes on Hicks: "His eye-popping stats (150 tackles, third in NFL) and playing every single snap this season still don't reflect his true value to the rest of the defense as a player-coach. On the field, Hicks set the defense as the Cards rebounded from the NFL's worst rush defense in 2018. On the sideline, Hicks had a tablet in his hands like an assistant coach, constantly offering teammates advice and making in-game adjustments." – Paul Calvisi, radio sideline reporter/host
"Hicks actually had a lot of stats. A lot of good ones. But his worth in the locker room, in the huddle, organizing the defense, the stuff that can't be quantified, was – and is – crucial. Even his role as a spokesman after hard losses that not everyone wanted to take, that was noteworthy." – Darren Urban, director of editorial content/senior writer
"He was clearly the leader of that defense. He always seemed to be involved in game-changing plays that you won't necessarily remember." – Felipe Corral, bilingual content producer
Most Valuable Cardinal: QB Kyler Murray (19 votes)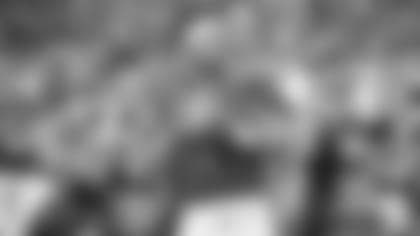 Others receiving votes: OLB Chandler Jones (7 votes); WR Larry Fitzgerald (1 vote)
Voter takes on Murray: "Kyler Murray is my 2019 Most Valuable Cardinal. He breathed life into the offense, with the help of a coach and system that he was familiar with. This is the NFL; let's not discount what it takes to translate that from the college game. Even during games in which he struggled, he showed resilience to still be able to make plays with his arm and his legs to make the Cardinals a threat to score any time. He seemed unflappable for the most part in his rookie season. That's impressive, and we all can't wait to see what's next." – Jody Jackson, reporter/host
"Not only did he play in all 16 games, but he was the catalyst for this team on the field and in the front office. Based on his play, clarity of construction was given to (General Manager) Steve Keim and company, a clearer understanding of the direction this offense needed to go. Team building becomes easier when you know how to build around your franchise QB, and you can't put a value on that." – Ron Wolfley, former player/radio analyst
"K1 is the obvious choice here, hopefully for years to come. Murray ran the offense from day one and showed incredible poise, dynamic skills and game-changing accuracy. Cardinals fans were lucky enough to see the rookie QB in all 16 games, and what an improvement from the 2018 season. Murray was just the second rookie in NFL history to throw for over 3,500 yards and run for 500 or more yards, garnering serious merit for Offensive Rookie of the Year (#KylerMurROY). Murray thrived as a pocket passer, displaying pinpoint accuracy along with big arm strength to stretch the field. He was able to extend plays, deliver the ball from multiple angles and, of course, run the rock with incredible speed. It'll be must-see TV in 2020 to see where the offense ascends to with Murray under center." – Jonathan Hayward, senior producer/broadcasting