The Cardinals will open the 2019 season at home against the Detroit Lions in Kliff Kingsbury's NFL regular-season coaching debut, with the team's home game against the Cleveland Browns – and the many connections with the Cardinals – comes on Dec. 15.
The Cards will play three of their first four games at State Farm Stadium this year, according to the NFL schedule released Wednesday.
The Cardinals' lone nationally televised game comes on Halloween, with the Cardinals playing at home against the 49ers on "Thursday Night Football."
The battle against former coach Bruce Arians and the Buccaneers is Nov. 10, while the Pittsburgh Steelers will be at State Farm Stadium Dec. 8, a week before the Browns' visit.
The Cleveland game will have plenty of storylines, with decade-long Cardinals assistant coach Freddie Kitchens working now as the Browns' head coach and former Cardinals' head coach Steve Wilks now the Browns' defensive coordinator. Browns quarterback Baker Mayfield also played for Kingsbury at Texas Tech while in college, before Mayfield transferred to Oklahoma.
After opening with the Lions Sept. 8, the Cards travel to Baltimore Sept. 15, before hosting the Panthers Sept. 22 and the Seahawks Sept. 29 to finish out the month.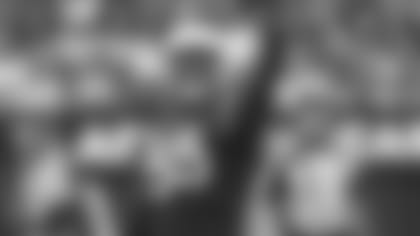 The 2019 Cardinals schedule is here! Be a part of the Red Sea. Click here for single game tickets.
The Cards then play three of four on the road – at Cincinnati Oct. 6, home against the Falcons Oct. 13, and then going to New York Oct. 20 against the Giants and at New Orleans Oct. 27.
Then comes the Thursday game against the 49ers, the trip to Tampa and then a road trip to San Francisco Nov. 17 before a late bye in Week 12.
The Cardinals have three home games in a row after the bye: the first meeting with the Rams, the Steelers and then the Browns. Then comes two road games to finish out the season, at Seattle Dec. 22 and at the Los Angeles Rams Dec. 29.
PRESEASON SCHEDULE SET AS WELL
The final details of the Cardinals' preseason schedule have also been finalized. The Cards will open the preseason on a Thursday, Aug. 8, against the Chargers at State Farm Stadium at 7 p.m. The second home game will be a week later, Aug. 15, against the Raiders in a nationally televised game on ESPN, kicking off at 5 p.m.
The Cardinals then go to Minnesota on Aug. 24 for a 10 a.m. kickoff Arizona time, before closing the preseason in Denver Aug. 29 at 6 p.m. Arizona time. The broadcast TV home of the Cardinals is KPNX, Ch. 12, including preseason games.