Cardinals owner Bill Bidwill signs a Super Bowl poster for a fan Friday at the NFL Experience next to University of Phoenix Stadium.
Bill Bidwill first was at the top of a parking garage near University of Phoenix Stadium, taking part in a cross-country bell ringing to close the New York Stock Exchange for the week.
Then the Cardinals owner moved across the street to the NFL Experience to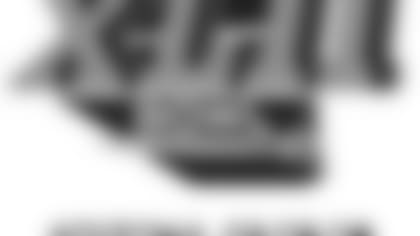 mingle with Cards' season ticket holders.
As the long weekend that holds Super Bowl XLII got underway Friday, Bidwill was in the middle of some of the action.
"It is a celebration," Bidwill said.
The bell ringing was an event organized by a company called Avnet, bringing together a handful of executives from Arizona-based companies listed on the NYSE. Not only did it include Bidwill but also key Super Bowl contributors like host committee chairman Mike Kennedy, governor Janet Napolitano and Glendale mayor Elaine Scruggs.
The group waited until 2 p.m. Arizona time and delivered their ringing over a web feed back to New York.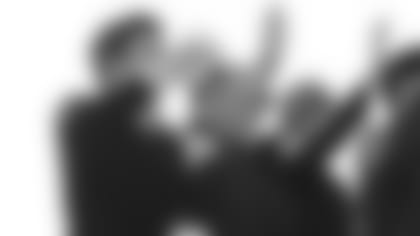 "I hope they heard all the cowbells," Bidwill said.
Then Bidwill joined his son, team president Michael Bidwill, at the NFL Experience, the football-themed park taking place in the University of Phoenix Stadium parking lot.
There the two walked through the park, greeting football fans and signing autographs. (For a photo gallery, click here.)
While Bidwill acknowledged he had "been to a few" Super Bowls, it didn't make this one any less enjoyable.
"There are a lot of events, socializing between owners and other league people and that is very much a plus," Bidwill said.
This article has been reproduced in a new format and may be missing content or contain faulty links. Please use the Contact Us link in our site footer to report an issue.