The Cardinals were besieged by injuries in 2017, and some players who figured to have big individual seasons instead watched much of the action from the sidelines. But several stars remained healthy and played at a high level, while other players stepped up. Here are the results of the annual Cardinals' Digital Media Awards, as voted on by a 23-member panel.
Offensive Player of the Year:WR Larry Fitzgerald (22 votes)
Others receiving votes: RB Kerwynn Williams (1 vote)
Fitzgerald's 2017 statistics: 109 catches for 1,156 yards and 6 TD
Voter takes on Fitzgerald: "All he does is produce, no matter the quarterback," – Ron Wolfley, former player/radio color analyst
"Pretty easy to pick this one. In a year with almost no consistency on offense, Fitzgerald was the one constant. Game on the line? Throw it to Fitz. Need a spark on offense? Throw it to Fitz. Just need a receiver to catch a ball? Throw it to Fitz! Fitzgerald dwarfed fellow teammates in receptions, yards, and targets. He's still the biggest receiving threat on this team and it's not even close." – Dan Nettles, broadcast editor/coordinator
"Our most consistent and productive offensive player." – Jesse Aranda, social media coordinator
"Three different starting quarterbacks, four different starting running backs and countless offensive linemen. The Cardinals survived all that, and then some, offensively and still managed to score points. And the reason: Larry Fitzgerald. He was their most consistent threat and, by far, their most productive player." – Craig Grialou, radio host
Defensive Player of the Year:OLB Chandler Jones (21 votes)
Others receiving votes: CB Patrick Peterson (2 votes)
Jones' 2017 statistics: Franchise-record 17 sacks, 68 tackles, 28 tackles for loss, two forced fumbles
Voter takes on Jones: "When you see four OL get out of their stance and point directly at No. 55, you know Chandler Jones is a marked man. Every opponent's game plan hung a "Most Wanted" sign on Jones. Yet, minus Markus Golden, he still became the first player in franchise history to lead the NFL in sacks (17). #OutstanDING" – Paul Calvisi, radio sideline reporter/host
"Chandler Jones was a game wrecker each week.  Opposing offensive linemen identified Jones as the major threat and they still could not stop him.  It's rare to see a player boost his production so dramatically after getting a big contract, but Jones did just that.  Chandler's season looks even more impressive given the fact that he did not have Markus Golden creating problems on the other side due to his early season injury." – Jim Omohundro, senior manager/producer, broadcast
 "The sack man got a humble 17 sacks and probably missed another three or four that were extremely close. That puts him up there with the best ever regarding sacks of all time in a single season. Jones seems to be fitting in on and off the field and I think that will only strengthen him for years to come. Plus I really enjoy his air guitar or windmill celebration or whatever it's called. We need more of it!" –Rolando Cantu, former player/Spanish radio analyst
Newcomer of the Year:S Budda Baker (18 votes)
Others receiving votes: S Antoine Bethea (3 votes); CB Tramon Williams (1 vote); TE Ricky Seals-Jones (1 vote).
Baker's 2017 statistics: 61 tackles, two forced fumbles, fumble recovery, sack, team-high 16 special teams tackles
Voter takes on Baker: "Baker not only caused an immediate impact on special teams, but also with defense whenever it was necessary. In the NFL it is quite difficult to be selected as an All-Pro. It is much, much more complicated if you are a rookie. Well, Budda Baker was awarded with that distinguished achievement." – Gabriel Trujillo, Spanish radio play-by-play
"Pro Bowl rookie and AP All-Pro. Budda proved that the Cardinals made the right decision moving up in the draft." – Javier Rodriguez, bilingual content producer
"Rookie Budda Baker shined in training camp and continued to impress people during the season. He started with flashes on special teams and when his turn at safety came, he didn't disappoint. Getting a Pro Bowl nod and high praise from (Bruce) Arians and teammates, Baker finished with an amazing rookie season and high expectations for the future." – Grant Greeley, broadcast coordinator
Beyond the Box Score Player of the Year:CB Patrick Peterson (7 votes)
Others receiving votes: C A.Q. Shipley (5.5 votes); CB Tramon Williams (2.5 votes); DL Corey Peters (2 votes); DL Olsen Pierre (2 votes); S Antoine Bethea (1 vote); P Andy Lee (1 vote); S Budda Baker (1 vote); DL Frostee Rucker (1 vote).
Peterson's 2017 statistics: 33 tackles, interception, fumble recovery, nine passes defensed
Voter takes on Peterson: "Peterson tweeted the other day: 'If a tree falls in a forest and no one is around to hear it, does it make a sound?  If a ball isn't thrown your way, do "experts" take notice?' Well, Patrick, we are taking notice. No one throws his way so the numbers aren't physically there, but just his presence alone completely shuts down top receivers week after week. Seven Pro Bowls in seven seasons is the only stat you need to know beyond the 'box score.'" – Lisa Matthews, multimedia producer/reporter
"He didn't have eye-popping numbers because quarterbacks rarely throw at Peterson. Other players got numbers because Peterson -- when the Cardinals did play man defense -- had one side locked down. Charged with defending the opponent's best receiver, Peterson usually delivered. Numbers don't do justice to how well he played again this season." – Dave Pasch, radio play-by-play
"Patrick Peterson made every team's top wide receiver virtually a non-factor. He covers so well that he is rarely targeted and thus does not get as many interceptions as other players. Peterson's elite play was recognized by folks around the league, since the seventh-year cornerback was named to the Pro Bowl for the seventh time." – Brandon Naidus, social media manager
Play of the Year:Larry Fitzgerald's 19-yard game-winning touchdown catch vs. the 49ers in OT (10 votes)
Others receiving votes: Adrian Peterson 27-yard TD run vs. TB (2 votes); Budda Baker strip-sack at HOU (2 votes); Phil Dawson game-winning FG at SEA (2 votes); J.J. Nelson 45-yard TD catch at IND (1 vote); Robert Nkemdiche return TD vs. NYG (1 vote); Blair Walsh missed FG for Cards win (1 vote); Fitzgerald's circus catch vs. DAL (1 vote); Karlos Dansby's game-clinching INT at SF (1 vote); Tyrann Mathieu INT vs. JAX (1 vote); Dawson game-winning FG vs. JAX (1 vote).
Voter takes on Fitzgerald's game-winning catch: "Game on the line, who else do you go to? Larry Fitzgerald in the end zone on a rope from Carson Palmer was pure Cardinals football. Sitting at 1-2, it was a crucial victory at home to get to .500 and prevent the season from starting in a hole like in 2016. The way the fans at University of Phoenix Stadium chanted Larry's name after the catch was unforgettable. He continues to pull through for this team and the crowd. Add this catch to one of his many memorable career moments." – Sandy McAfee, website administrator
"Fitz's grab saved the Cardinals from perhaps another home tie (remember Seattle 2016?) and evened the team's record at 2-2 to avoid an early-season panic." – Tim DeLaney, executive producer, broadcast
"Pressure moments can handicap even the most talented of players, but Fitzgerald has never wilted with the game on the line. When Palmer unleashed this pass, everyone in the stadium thought Fitzgerald would come down with it. And he did, despite the rough landing." – Kyle Odegard, azcardinals.com writer
Most Valuable Cardinal:OLB Chandler Jones (11 votes)
Others receiving votes: WR Larry Fitzgerald (9 votes); CB Patrick Peterson (2 votes); coach Bruce Arians (1 vote)
Voter takes on Jones: "Jones' historic season was amazing to watch unfold. His 17 sacks are a new franchise record, and the sack and TFL numbers show he gets in the backfield more than anyone in the league over the last couple of seasons.  Jones was lighter and it paid off. Whether it was a great move or just on quickness alone, Jones created disruption for the offense. James Bettcher deployed him in different ways on the field. That's not always easy for a pass rusher, but Jones was versatile enough to thrive in those situations." – Jody Jackson, reporter/host
"Yes, Fitz was good but Jones was so good he deserves to be in the NFL DPOY conversation." – Darren Urban, azcardinals.com senior writer
"Chandler led the NFL in sacks, breaking the team record, had 11 tackles for a loss and two forced fumbles. What's more impressive is that he did all that playing most of the season as the team's only pass rushing threat after Markus Golden went down. Everyone knew he was coming after the QB, they just couldn't stop him. He also registered a sack in 13 out of 16 games. He was a consistent nightmare for opposing O-linemen." — Richard Mendez, senior manager/producer, broadcast
Click below for a full look at the voting breakdown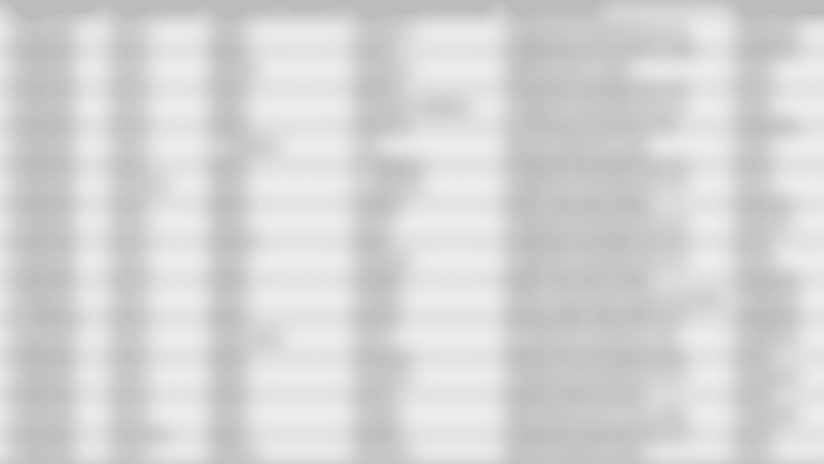 ](http://prod.static.cardinals.clubs.nfl.com/assets/docs/2018/CardinalsDigitalMediaAwards2017.pdf)