While the Cardinals' 2018 season did not go as hoped, there were still standout individual performances. Listed below are the results of the Cardinals' annual Digital Media Awards, as voted on by a 24-member panel.
Offensive Player of the Year: WR Larry Fitzgerald (15 votes)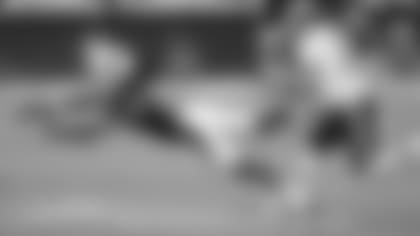 Others receiving votes: WR Christian Kirk (6 votes); RB David Johnson (3 votes)
Fitzgerald's 2018 statistics: 69 catches, 734 yards, 6 TD
Voter takes on Fitzgerald: "Fitzgerald was the lifesaver on turbulent waters for rookie quarterback Josh Rosen, especially when rookie receiver Christian Kirk was placed on injured reserve with a broken foot. Fitzgerald took the offense on his shoulders and finished the season leading the team with 69 receptions and 734 yards. And of course, don't forget all the records he broke." – Gabriel Trujillo, Spanish radio play-by-play announcer
"Fitz's touchdown pass to David Johnson against the Rams was a microcosm of the offense this year: during a season when the offense struggled to produce, Larry Fitzgerald created several can't-miss plays and proved why he's one of football's best." – Sandy McAfee, digital platforms coordinator
"When in doubt, throw to Larry." – Javier Rodriguez, bilingual content producer
"In a year to forget, Larry Fitzgerald still produced plays to remember. The third-and-23 conversion at Green Bay was classic Fitz -- timely and jaw-dropping. However, Larry's first career touchdown pass to David Johnson was a play that will be remembered for years to come." – Jim Omohundro, senior manager/producer, broadcasting
Defensive Player of the Year: DE Chandler Jones (13.5 votes)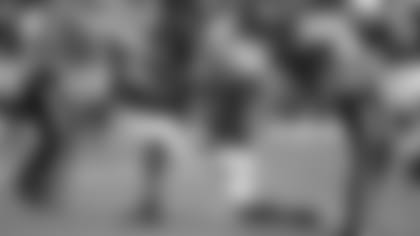 Others receiving votes: CB Patrick Peterson (7 votes); DT Rodney Gunter (2 votes); S Antoine Bethea (1 vote); S Budda Baker (0.5 votes).
Jones' 2018 statistics: 13 sacks, three forced fumbles, 54 tackles, 14 tackles for loss, one fumble recovery
Voter takes on Jones: "Even though the Cards defense wasn't in the requisite number of third-and-obvious pass situations due to the disaster year of rush defense, Chandler Jones still posted 13 sacks and was the pressure-monster we know him to be. Impressive numbers from a guy that wasn't getting a lot of help from his peers." – Ron Wolfley, former player/radio analyst
"Despite seeing more attention from opposing offenses, Jones still managed to lead the team in sacks, quarterback pressures and quarterback hits, while finishing tied for first in tackles for loss. No one can disrupt an offense quite like Jones. – Craig Grialou, digital content coordinator
"Did more to impact the opponents' game plan (against more attention) than any player on the AZ D. Not only finished top-10 in sacks but consistently shouted 'BBQ Chicken' after making plays, which Chandler still won't explain!" -- Paul Calvisi, radio sideline reporter/host
Newcomer of the Year: Christian Kirk (20 votes)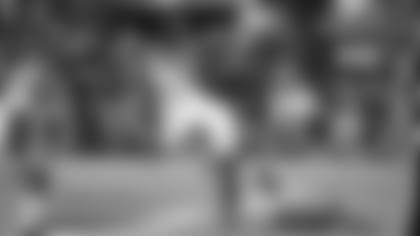 Others receiving votes: C Mason Cole (2 votes); S Tre Boston (1 vote); QB Josh Rosen (1 vote)
Kirk's 2018 statistics: 43 catches, 590 yards, 3 TD; three rushes for 35 yards in 12 games
Voter takes on Kirk: "The hometown kid proved to be a key piece to the future here in Arizona. The connection between him and Rosen was fun to watch and something to look forward to for years to come. Kirk had the third-most yards and second-most catches among rookie receivers when his season ended in Green Bay. You have to love a story like his, growing up in the Valley and playing alongside one of his idols, Larry Fitzgerald." – Lisa Matthews, multimedia producer/reporter
"Kirk provided big-play ability for the offense and the return game. He proved to be Josh Rosen's go-to receiver." – Brandon Naidus, social media manager
"Christian was the sparkplug of the offense. He was the only player that consistently made the chunk plays the team needed. He brought excitement and energy to that side of the ball and everyone noticed that was missing once he was injured." – Grant Greeley, broadcast coordinator/producer
"Brought polish and much-needed life to a depleted WR room." – Rob Fredrickson, former player/radio analyst
Beyond the Box Score Player of the Year: DT Corey Peters (7.5 votes)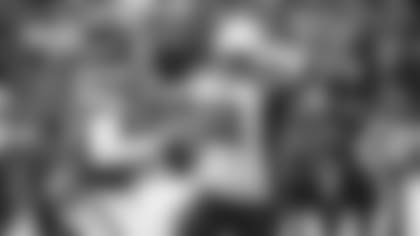 Others receiving votes: P Andy Lee (7 votes); C Mason Cole (5 votes); S Antoine Bethea (2.5 votes); CB Patrick Peterson (1 vote); DT Rodney Gunter (1 vote).
Peters' 2018 statistics: 51 tackles, 2½ sacks, nine tackles for loss
Voter takes on Peters: "Corey Peters doesn't always fill up the box score but is the glue of the defense and one of the top leaders in the locker room." – Mike Jurecki, digital content coordinator
"Peters showed leadership in the locker room and when speaking to the media. He also was arguably the most consistent player in the middle of the defense." Tim DeLaney, vice president of broadcasting/digital content
"Not only demanded accountability as a team captain, but after the win at SF, the analytic pocket protector dudes deduced that when No. 98 was on the field, the Niners averaged just over three yards per carry. When Peters was off the field, SF averaged more than eight yards per carry. 'Nuff said." –Calvisi
Play of the Year: Josh Rosen to Larry Fitzgerald on third-and-23 in Green Bay (11 votes)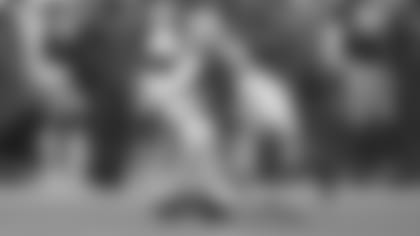 Others receiving votes: Fitzgerald TD pass to David Johnson (7 votes); Kirk 75-yard TD catch in SF (2 votes); Fitzgerald's first touchdown spike (1 vote); Fitzgerald trucks Kazee (1 vote); Johnson TD vs. Redskins (1 vote); Kirk game-winning TD vs. SF (1 vote)
Voter takes on Rosen-to-Fitz: "Deep in their own territory on third-and-23 at one of the toughest places to win on the road, the Cards gambled on their rookie QB who had almost just thrown an interception. He gave his Hall of Fame wide receiver a chance to pull off another amazing feat and Fitz delivered with a diving catch that inspired the Cards to pull off the biggest win of the year." -- Richard Mendez, senior manager/producer, broadcasting
"The Green Bay win was the highlight of the season. That puts Larry Fitzgerald's third-and-23 catch at the top. The win in Green Bay was the Cards' first there since 1949. Fitz's TD pass has to be No. 2." -- Jody Jackson, reporter/host
"The most impressive win of the year was earned on the Frozen Tundra in Green Bay. Fitz saved the day and kept the winning drive alive by laying it all on the line for Rosen's roll-out bomb." -- Jonathan Hayward, senior producer, broadcasting
Most Valuable Cardinal: WR Larry Fitzgerald (9 votes)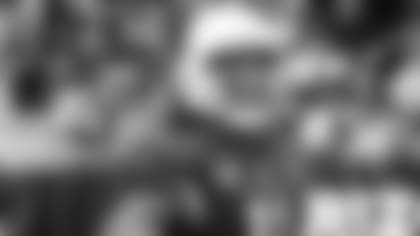 Others receiving votes: DE Chandler Jones (8 votes); CB Patrick Peterson (4 votes); P Andy Lee (2 votes): RB David Johnson (1 vote)
Voter takes on Fitzgerald: "Larry Legend gave fans a reason to cheer all season and continue to have hope on Sundays. In his 15th NFL season, his stats took a dip, but no one could invigorate a fanbase and a crowd like No. 11." – Hayward
"Peterson and Jones are still in their prime and arguably better football players. But in a lost season, when fans were seeking something to root for, the sight of Fitz still doing it – and often, working so hard at the end of a bad loss like his career depended upon it – was something to behold." Darren Urban, senior manager, digital content/senior writer
"Larry Fitzgerald sets a great example for all of his teammates. He goes about his business professionally and that was evident despite the poor record. The wide receiver position was so banged up and inexperienced. He was even more valuable helping stabilize the position by mentoring young guys like Kirk and (Trent) Sherfield." – Jackson
"Fifteen years strong and still makes important plays on the field. Que mas quieres papa? (What more do you want?)" – Rolando Cantu, former player/Spanish radio analyst
Cardinals Awards Voting Breakdown
Table inside Article

| Name | Title | Offensive POY | Defensive POY | Newcomer of the Year | Beyond Box Score POY | Play of the Year | Most Valuable Cardinal |
| --- | --- | --- | --- | --- | --- | --- | --- |
| Jesse Aranda | Social Media Coordinator | Kirk | Jones | Kirk | Lee | Kirk GW TD vs. SF | Jones |
| Bertrand Berry | Former Player/Radio Analyst | Fitzgerald | Gunter | Kirk | Lee | Kirk 75-yard TD at SF | Peterson |
| Paul Calvisi | Radio Sideline Reporter/Host | Fitzgerald | Jones | Kirk | Peters | Fitz's first spike | Peterson |
| Rolando Cantu | Former Player/Spanish Radio Analyst | Fitzgerald | Gunter | Kirk | Cole | Johnson TD vs. WAS | Fitzgerald |
| Tim DeLaney | VP Broadcast/Digital Content | Fitzgerald | Peterson | Kirk | Peters | Fitz catch on 3rd-and-23 in GB | Jones |
| Rob Fredrickson | Former Player/Analyst | Kirk | Jones/Baker | Kirk | Peters | Fitz catch on 3rd-and-23 in GB | Fitzgerald |
| Grant Greeley | Broadcast Coordinator/Producer | Fitzgerald | Peterson | Kirk | Peters | Fitz TD throw to Johnson | Fitzgerald |
| Craig Grialou | Digital Content Coordinator | Johnson | Jones | Kirk | Lee | Fitz TD throw to Johnson | Jones |
| Jonathan Hayward | Senior Producer/Broadcasting | Fitzgerald | Jones | Kirk | Cole | Fitz catch on 3rd-and-23 in GB | Fitzgerald |
| Jody Jackson | Reporter/Host | Fitzgerald | Peterson | Kirk | Bethea | Fitz catch on 3rd-and-23 in GB | Fitzgerald |
| Mike Jurecki | Digital Content Coordinator | Fitzgerald | Peterson | Kirk | Peters | Fitz catch on 3rd-and-23 in GB | Johnson |
| Lisa Matthews | Multimedia Producer/Reporter | Fitzgerald | Peterson | Kirk | Peters | Fitz catch on 3rd-and-23 in GB | Jones |
| Sandy McAfee | Digital Platforms Coordinator | Fitzgerald | Jones | Kirk | Cole | Fitz catch on 3rd-and-23 in GB | Fitzgerald |
| Richard Mendez | Senior Manager/Producer, Broadcasting | Johnson | Jones | Kirk | Cole | Fitz catch on 3rd-and-23 in GB | Fitzgerald |
| Brandon Naidus | Manager, Social Media | Kirk | Jones | Kirk | Peterson | Fitz TD throw to Johnson | Lee |
| Dan Nettles | Broadcast Editor/Coordinator | Kirk | Jones | Kirk | Lee | Fitz catch on 3rd-and-23 in GB | Fitzgerald |
| Kyle Odegard | Staff Writer | Kirk | Jones | Kirk | Peters | Kirk 75-yard TD at SF | Peterson |
| Jim Omohundro | Senior Manager/Producer, Broadcasting | Fitzgerald | Jones | Kirk | Cole | Fitz TD throw to Johnson | Fitzgerald |
| Dave Pasch | Radio Play-by-Play | Fitzgerald | Jones | Rosen | Gunter | Fitz catch on 3rd-and-23 in GB | Peterson |
| Javier Rodriguez | Bilingual Content Producer | Fitzgerald | Peterson | Kirk | Bethea | Fitz catch on 3rd-and-23 in GB | Jones |
| Jackson Sipes | Digital Graphics Coordinator | Kirk | Jones | Boston | Lee | Fitz TD throw to Johnson | Jones |
| Gabriel Trujillo | Spanish Radio Play-by-Play | Fitzgerald | Bethea | Cole | Lee | Fitz TD throw to Johnson | Jones |
| Darren Urban | Senior Writer | Fitzgerald | Peterson | Kirk | Bethea/Peters | Fitz TD throw to Johnson | Fitzgerald |
| Ron Wolfley | Former Player/Radio Analyst | Johnson | Jones | Cole | Lee | Fitz trucks Kazee | Jones |