The
Cardinals struggled mightily in every phase in Sunday's 33-0 loss to the Rams. One of the few players to perform well was money linebacker Deone Bucannon. He led the team in tackles and snagged his first interception of the year. The pick came when the outcome was already decided, but on a personal level, it was a boost for Bucannon, who had his best game since returning from offseason ankle surgery. Bucannon, safety Tyvon Branch and outside linebacker Kareem Martin dissected the interception in this week's edition of Cardinals Film Room.
The situation: The Rams had a second-and-9 at the Arizona 21 with 2:12 left in the third quarter, leading 26-0.
Rams running back Todd Gurley splits out wide, and Bucannon has a feeling he's going to be targeted: "Any time they spread us out, whether it's a tight end or a running back, everybody kind of knows that's their first read. Especially since you've got Ty (Mathieu) and Pat (Peterson). You know they'll be on their man, so they're not going to go to Ty or Pat. The obvious choice is to attack somebody who usually isn't out there on the perimeter, out there in space like that. I knew I was going to get some action due to the common denominator."
Branch has seen this formation before: "Every time they came out in this set, they were trying to run rub routes. Either the outside guy was picking for the inside guy, or the inside guy was picking for the outside guy."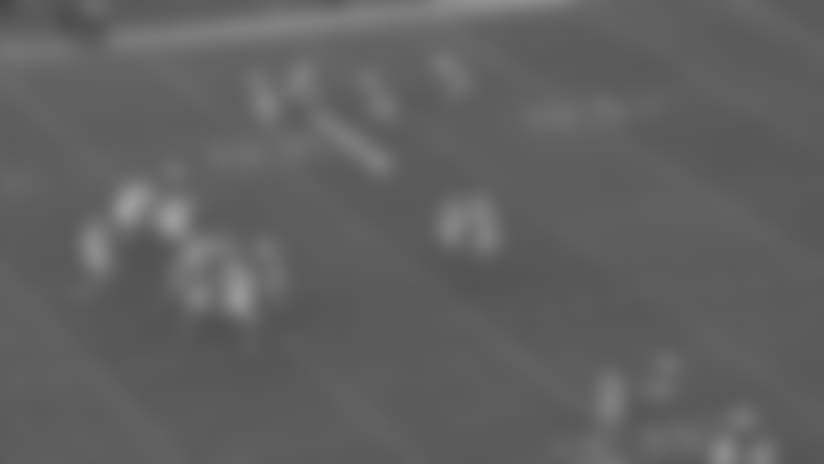 Bucannon breaks quickly on the route: "It was either going to be a slant or a sit, so I was sitting, trying to make sure I didn't back-pedal too much. Luckily I was right. Coach (Larry) Foote always tells us, they're not used to doing gos and posts and corners, so a lot of the time it's one of those two routes."
Branch is in coverage on Rams tight end Gerald Everett: "I was just trying to break and get underneath. I think Gurley was trying to come pick me and he messed up his own route."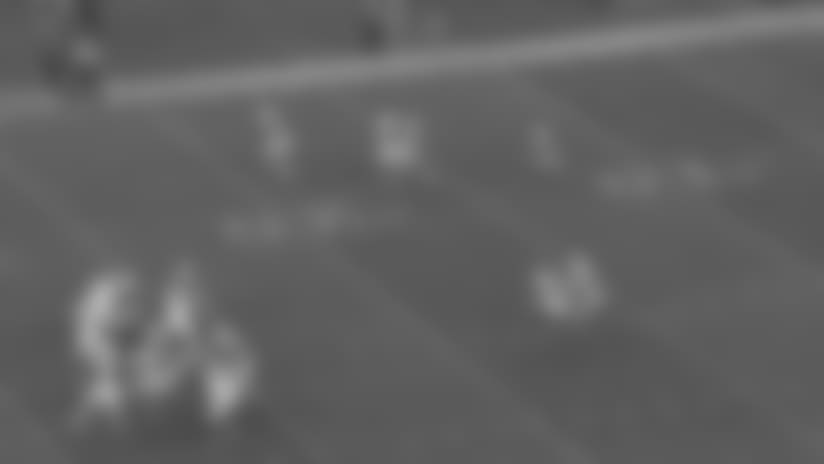 Branch collides with Gurley: "I saw him coming, but I was trying to break to my guy still. He was kind of collateral damage."
Goff sees it too late and makes the throw. Bucannon is in position to take advantage: "I feel comfortable being out there (in coverage), just not as comfortable as these guys next to me. (Opponents) understand that on film, so you've got to anticipate those things and understand what your weaknesses are and understand mine. And understand how people are going to attack me."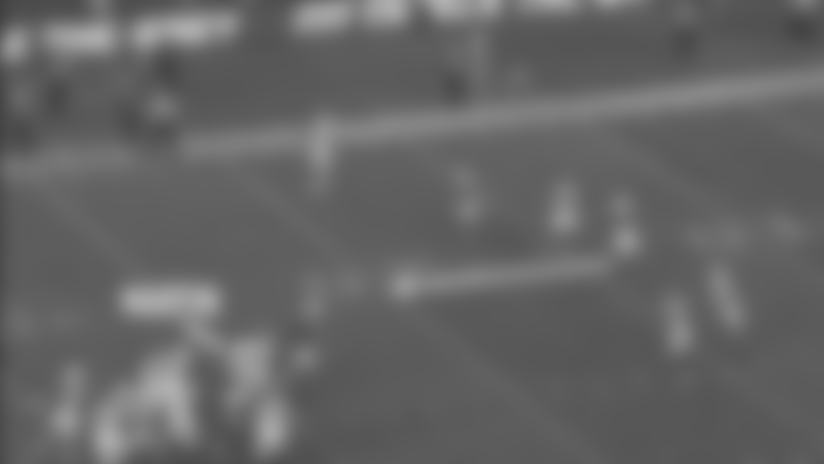 Bucannon catches the interception cleanly: "Honestly, that was probably the hardest part. You don't want to mess that up and blow the layup."
Branch was trying to avoid running into Gurley: "Definitely (didn't want to collide). But it worked out good for us on that one."
Martin turns into a lead blocker on the return: "I was rushing the passer and I turned around and saw Buc's interception. We always work those drills where you block the next guy (you see). I had two options. I saw a lineman and I saw the quarterback. I figured, 'OK, he can handle the lineman himself. The quarterback, he's at least athletic enough to at least get him shifting.' So I ran past the tackle to go after the quarterback because I felt like he was the biggest threat at the moment."
Martin shoves Goff to the ground: "I knew (Bucannon) was going to read off whatever I did. I didn't know exactly where he was behind me, but I knew I needed to get that block in. Wherever I pushed him, (Bucannon) is going to go (the other way). It's that special teams mentality. You block him on the angle you find him. If he wants to go (a certain way) I'll take him that way, and (the runner is) able to cut off of that."
Bucannon returns the ball 39 yards: "There was a lot of room in front of me. Everybody was blocking for me. The whole D-line was in front of me blocking. When I got out there in space, I was waiting on K-Mart. He got a great block on the quarterback, but he had to block him, so it caused me to slow down a little bit and somebody caught me from the back. I'm not a punt returner or kick returner so I couldn't cut across the field or anything."