Michael
Floyd ran the wrong route in the third quarter of Thursday night's 23-20 win over the Vikings, and it couldn't have worked out any better. Confusion on both sides led to a disjointed play, and the Cardinals somehow turned it into seven points. Floyd took the throw 42 yards for a score for the team's final touchdown of the game. The scoring pass was the 31st of the season for Palmer, which set a Cardinals' single-season record, previously held by Kurt Warner. "To break that record is a tremendous honor," Palmer said. Floyd, Palmer, wide receiver Larry Fitzgerald and coach Bruce Arians talked about the play in this week's edition of Cardinals Film Room.
The situation: The Cardinals had a third-and-8 from the Minnesota 42 with 8:41 remaining in the third quarter of a 10-10 game.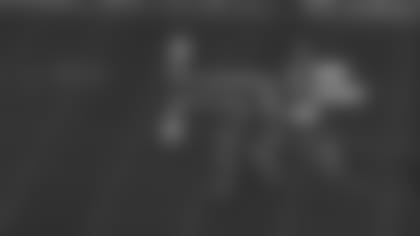 Arians sees Floyd line up in an unfamiliar spot: "John Brown was hurt on that play, so Jaron Brown would normally take his spot. Well, in that personnel group, Jaron was in, so Mike says, 'I'll play 'Y.'" He ran the right route but the wrong way and was standing right next to Larry."
Floyd cops to the mistake: "It was a little bit messed up. It's something we'll discuss when we get back to work (laughter). But we made it happen."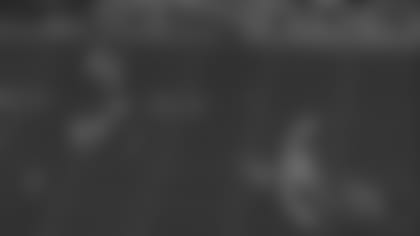 Palmer has an easy throw because the Vikings, down several players in the secondary, had confusion of their own: "I think one guy blew the coverage. It was just weird. It was one of those things I didn't know who to throw it to. Both guys were open and they are both so close together, I kind of just threw it in between them and hoped that one of them would catch it."
Arians knows it was a lucky break: "They were standing over there together, and neither one of them were covered, thank God. It was kind of that type of ballgame."
Fitzgerald gets the glory later but points out the crucial blocking at the outset: "Mike wouldn't have even caught the ball if it wasn't for Bobby (Massie) and Lyle (Sendlein) and Ted (Larsen) and Big Mike (Iupati) and Jared (Veldheer) doing their job. Those guys are the real protectors. Those guys are the real blockers and they never get enough credit. Everybody has to do their part to make it go."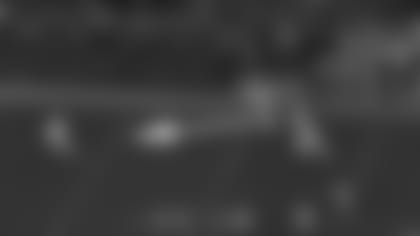 Fitzgerald says he doesn't regret missing out on the pass but realizes it would have been a big play for him: "Mike was in my reception area, but to add insult to injury, then he made me have to block for him to get into the end zone. So, he was running with the ball I was supposed to have. It was an interesting play but it worked out for us. It's always good to be able to have a good laugh and a win."
Floyd turns into a runner with one man to beat: "I was just trying to line it up. Fitz knew what was going on. I'm just behind him seeing where (safety Anthony Harris) goes and break off that."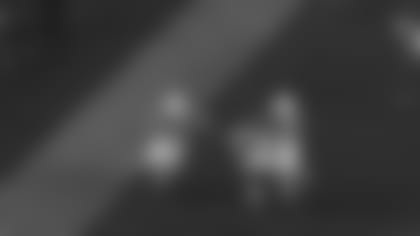 Palmer watches the play develop: "I remember letting the ball go and seeing Larry in front of him and I was like "Oh, he might score.' Just because that is what Larry does. He got down and he made that play happen. Obviously Mike had a lot to do with that, too."
After Floyd reaches the end zone, he turns around to find Fitzgerald: "I scored and I went right to him, because without him I wouldn't have been able to make a play like that. He made an exceptional block. I'm more happy for the block than the whole touchdown."
Fitzgerald's block got all the buzz after the game, but it's still not something he wants to be known for: "No. Blocking is never fun. It's part of the job, but catching touchdowns is much more glorious. You're not as sore, you don't have to get in the cold tub as much, but it's a role I'm privileged to have because I know it's a dirty job, but I'm capable of doing it."
The top images from the Cardinals' Week 14 victory over the Minnesota Vikings