Quarterback Kyler Murray showed his deep ball prowess in the first two games of the season, and it seems like defenses have adjusted.
The Panthers and Seahawks both played soft coverage for the majority of their contests, taking away many of the Cardinals' deep routes in the passing game.
Murray's average depth of target against Detroit (10.6) and Baltimore (8.0) were noticeably higher than against Carolina (5.0) and Seattle (5.8), per Pro Football Focus.
The Cardinals have still moved the ball at times, and it doesn't seem like coach Kliff Kingsbury is going to force the ball down the field if teams keep their safeties deep.
"As an offense, you're going to take what the defense gives you," Kingsbury said. "There are a bunch of underneath throws, and we've moved the ball; we just weren't able to put it in the end zone. You have to credit them for keeping things in front of them and making us earn everything we had."
Here are Murray's passing maps from the first four games, courtesy of NextGenStats, with a noticeable difference in deep attempts from Weeks 1-2 to Weeks 3-4: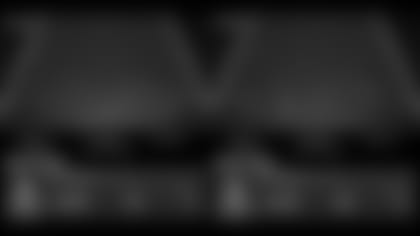 The Panthers use this type of soft coverage regularly. They played the Texans last week, and Houston quarterback Deshaun Watson eloquently explained why he couldn't take many deep shots:
Center A.Q. Shipley said the Seahawks have been more of a single-high safety team in the past, but they kept two back more regularly on Sunday. Kingsbury was asked how to counter the strategy if other teams continue to adopt it.
"Execute at a high level, consistently be able to take those things and when you get in the red zone, find a way to get in the end zone," he said. "We haven't done that. We've moved the ball and got in the red zone a bunch but haven't scored touchdowns. That's been hurting us."