TUNE-IN INFORMATION FOR CARDINALS-GIANTS
Where to Watch, Listen & Follow
Sunday, October 20 at 10 a.m. at MetLife Stadium
Kenny Albert (play-by-play), Greg Olsen (analyst) and Lindsay Czarniak (sideline)
Watch the Cardinals on Yahoo Sports or azcardinals.com free on your phone or tablet.*
*Geographic and device restrictions apply. Local and primetime games only. Data charges may apply.
98.7 FM Arizona's Sports Station
Dave Pasch (play-by-play), Ron Wolfley (analyst) and Paul Calvisi (sideline)
Game day programming begins at 5:30 a.m. with "Cardinals Early Bird," a half-hour look at the week of preparation. Two more shows—"The Arizona Cardinals NFL Kickoff Show" and "The Arizona Cardinals Pregame Huddle" both of which spotlight the upcoming matchup and the latest game day news from around the NFL—lead into kickoff.
"Cardinal Talk," a postgame fan-interactive program, can be heard immediately following every game.
Gabriel Trujillo (play-by-play) and Rolando Cantu (analyst)
Out of Market? No problem. When the game ends, the Game Pass action doesn't. You can re-watch the game and access other cool features like Coaches Film, which shows all 22 players in one shot, as well as the NFL Films archive. Subscribe here.
CARDINALS ON THE INTERNET
For the latest news and updates, follow the Arizona Cardinals on Facebook, Twitter, Snapchat (/SnapAZCardinals) and Instagram.
On game days, Lisa Matthews and Darren Urban host a pregame show on Facebook Live that airs roughly 45 minutes prior to kickoff.
The team's official website (AZCardinals.com) provides feature stories, audio/video content and the latest news on Urban's "Word from the Birds" blog and Kyle Odegard's "Deep Dive" blog.
CARDINALS TWITTER ACCOUNTS
The official team accounts include:
ADDITIONAL CARDINALS PROGRAMMING
"Cardinals Cover 2" Monday, Wednesday and Friday, 3 p.m. on AZCardinals.com
"The Cardinals Red Sea Report" Tuesday, 11 a.m. on ESPN 620 AM
"The Big Red Rage" Thursday, 6 p.m. on 98.7 FM Arizona's Sports Station
"Cardinals Game Plan with Head Coach Kliff Kingsbury" Friday, 6:30 p.m. on NBC 12 News
"Cardinals: Season In Focus" Saturday, 6:30 p.m. on NBC 12 News
"Cardinals Locker Room" Sunday, following Sunday Night Football on NBC 12 News
"Cards OT" postgame (home games only) on Fox Sports Arizona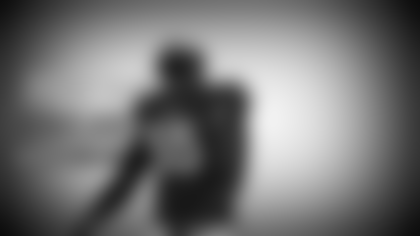 Lock In Your Tickets Today!
Be a part of the Red Sea and buy tickets for remaining Cardinals home games.