Cardinals Pro Bowlers (from left) Adrian Wilson, Kurt Warner, Anquan Boldin, Larry Fitzgerald and Sean Morey takea photo at the Super Bowl.
For five Cardinals, the season isn't over quite yet.
Arizona's Pro Bowlers – quarterback Kurt Warner, wide receivers Larry Fitzgerald and Anquan Boldin, strong safety Adrian Wilson and special teamer Sean Morey – are all in Hawaii trying to get ready to play in Sunday's Pro Bowl.
All except Morey were named as starters. And since Morey is the lone special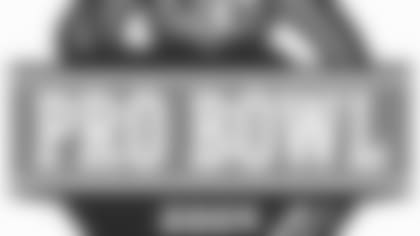 teamer elected to the NFC, he too will "start."
It's not an ideal situation, after the Cards had their season end just a week ago with a loss in Super Bowl XLIII. But the group does seem to be enjoying itself after the Cardinals' historic season.
"It's the first time we're being respected as a team," Boldin told the Associated Press.
With respect comes attention, however. The players arrived in Hawaii answering questions about the future. Boldin has talked about how he still wasn't happy with the organization. Warner
When: Sunday, 2:30 p.m.
Where: Aloha Stadium, Honolulu, Hawaii
TV: NBC (Ch. 12)
has talked about whether he will re-sign with the Cards or retire.
The business of the offseason will begin quickly enough. It already has with the Cards themselves, with the need to hire coordinators on both sides of the ball.
Warner and Boldin with have to tend to their issues soon enough. First, though, comes one final football game for the 2008 season – even if it is well into 2009.
"Maybe we can run some of our package with Kurt and jump on the AFC early," Fitzgerald said in December.